Eat Soup Curry in Shimokitazawa, a Town Filled with Bohemian Vibes and the Smell of Curry!
November 29th 2020 Updated
Those who have lived in Tokyo may already have heard that several areas are closely associated with a particular food culture, as you should go to Tsukiji to eat sushi: Monja-yaki (pan-fried batter) in Tsukisima of downtown Tokyo, horumon-yaki (grilled offal) in Kameido, and yakitori (grilled skewered chicken) in Omoide-yokocho of Shinjuku.
Monjia-yaki in Tsukijima area
Horumon-yaki in Kameido area
Yet it is not widely known outside Japan that there are two areas in Tokyo which are called "Curry Town" by locals.
One is the Jimbocho area, known as a town of second-hand bookstores. Located north of the Imperial Palace and near Akihabara, this area has been filled with stores that sell second-hand books of various genres since old days and loved by intellectuals who pursue their academic interests. As they prefer to eat with one hand while they are reading a book, curry, which needs only a spoon to eat, became a symbol of the town along with academic books.
The other is Shimokitazawa, a unique town that still gives off strong bohemian vibes. Unlike Jimbocho, curry was selected as a representative dish associated with the hippie culture and loved by the youth who were once backpackers.
Shimokitazawa has an atmosphere that welcomes young people who have spent long time on Khaosan Road in Bangkok or Sudder Street in Kolkata, India, and do not fit into a 9-to-5 working culture in Japan.
If you like the atmosphere of Williamsburg or East Village in Manhattan, New York, you will definitely like this town. There are shops of vintage clothing or old records, live houses, and theaters everywhere, which make a comfortable place to live for young people who dream of succeeding as a musician, actor, or artist.
As you walk through this town, you can smell Asian incense here and there. The atmosphere of this town suits the curry loved by the youth who would hole up in a budget inn in Asia.
Today, we would like to recommend a curry restaurant in Shimokitazawa.
It is Magic Spice that leads today's curry culture in Shimokitazawa! Originally, the restaurant was founded in Sapporo in 1993 and opened in Shimokitazawa in 2003.
Curry served at Magic Spice is made from soto ayam, Indonesia's chicken soup seasoned with spices and adjusted to Japanese people's taste.
Among different types of curry that developed in Japan, it belongs to the genre of soup curry.
An image of Soto Ayam in Indonesia
Typical soup curry in Japan
How to order at Magic Spice?
First, you select a type of curry (chicken, beef, braised pork belly, seafood, vegetable, pea, etc.). I selected orthodox chicken and ordered an extra-large serving of turmeric rice.
You choose either chicken-based soto ayam or tomato-based soup. I selected chicken again.
With the catch copy "Invitation to Nirvana/Aum Air/Universe," the restaurant offers 7 levels of spiciness. If you want to enjoy tongue-numbing spiciness and see the truth of the universe, you can fly to an unknown world with the seventh level by paying the extra fee of 270 JPY.
Being wary, I selected the first level (Awakening) to enjoy a little bit of spiciness.
You can add extra toppings. The most popular one is maitake mushrooms, but there are playful toppings that suit the hippie and bohemian cultures of Shimokitazawa, such as yellow mushrooms called "Magic Mush" (it is legal, just so you know) and hemp seed (again, it is legal). I chose half-boiled eggs, a typical topping for curry.
After about 10 minutes, here comes my soup curry. The chicken-based light soup is so addictive with the sweetness of vegetables and the flavors of various spices. Born-in chicken makes wonderful broth as well.
The light and smooth soup has a rich flavor of chicken broth and it is more like a spicy vegetable soup than traditional curry. The moderate spiciness stimulates your body and you cannot stop eating once you taste the flavor.
There is no particular way to eat it, but usually people scoop turmeric rice and dunk it in soup.
Dunk turmeric rice in soup, and the spiciness keeps you coming back for more. I finished the bowl in just about 10 minutes.
I ordered iced coffee after the meal. This restaurant also serves beers of Southeast Asia, including Bali Hai from Indonesia, Singha from Thailand, Tiger Beer, and 333 from Vietnam. I assume it is because the restaurant's atmosphere attracts those who were once backpackers in Southeast Asia.
I was also interested in Magispa Hai, the original craft beer made from the spring water of Mt. Fuji.
By the way, there is a hiring ad in the restaurant. Whoever fit into the unique ambience of the restaurant can work, regardless of their nationality, age, or experience (you do need Japanese proficiency and a working visa though).
Magic Spice gives off particularly distinct uniqueness with the scent of spices, among other characteristic stores in Shimokitazawa. I recommend the restaurant to those who like the bohemian vibes of the town.
The whole meal cost 1,474 JPY (Approx. 14USD) including tax.
Magic Spice Shop Information
1-40-15 Kitazawa Setagaya-ku, Tokyo, Japan
What would you like to know more?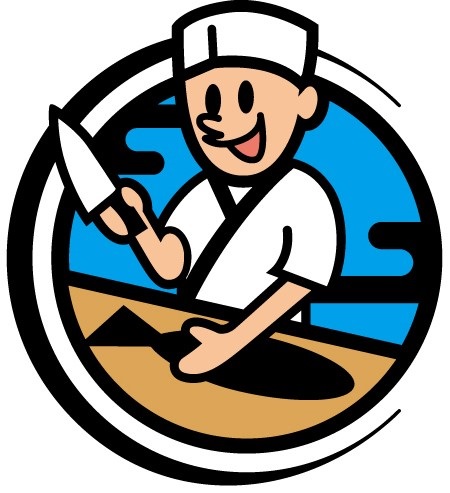 For those who want to learn Japanese cuisine in Japan
Culinary Schools in Japan
The first and the most popular sushi school in the world.
An academic program that reflects the latest trends in Japanese cuisine.
More than 1,000 graduates from over 50 countries.
International Ramen School
Ramen study program combined with OJT
One day customized private sushi lesson
90min Sushi Making Workshop
90min sushi making lesson for FUN!