Why Has Akazu Red Sushi Vinegar Become a Must-Have at High-End Sushi Restaurants in Japan?
January 4th 2020 (May 20th 2020 Updated)
Over the last few years, I have come to make more and more reservations at Michelin-starred sushi restaurants at the request of foreign chefs who came to learn about sushi in Japan (Chef's Wonderland makes restaurant reservations on behalf of students who enter school through us, as part of our free-of-charge support services).
Since these students pay 200 to 300USD for their own learning at dinner, they closely observe details, such as how to slice fish or in what order each sushi piece is served. Some even ask me to book seats five to six times a month and never cease to impress me with their high motivation for learning.
One of the common questions from foreign chefs who visit Japan for the first time is about rice: why is rice brown only at high-end sushi restaurants? The difference comes from vinegar. Whether in Japan or abroad, sushi restaurants mostly use white rice seasoned with regular sushi vinegar.
High-end restaurants in Tokyo, however, have started to use brown rice prepared with akazu (red vinegar) over the last decade.
White Sushi Vinegar and Red Sushi Vinegar
Currently, sushi restaurants in general season their rice with white vinegar brewed from rice. White vinegar is produced through alcohol fermentation and aging of the mash made by adding Koji mold to the main ingredient, such as white rice, brown rice, corn or wheat. On the other hand, akazu red vinegar is made by aging sake lees or sakekasu (酒粕), the solid residue left behind from the sake-making process, for an extended period.
Red vinegar was invented about 150 years ago, around the time when sushi became popular in Tokyo. As the brewing process of red vinegar takes time, it is regarded as high-class vinegar. Sushi rice seasoned with red vinegar does not become bright red: it is slightly brown in color and tastes rich, smooth, and full of umami, without the distinct sharp taste of vinegar.
Evolution of Sushi Vinegar in the Last Decade
It does not necessarily mean that popular restaurants always use white vinegar and only high-end restaurants use akazu red vinegar. Some first-rate restaurants do not use red vinegar at all. However, a new menu with red vinegar was introduced by Sushiro in 2018, even though customers can dine at the popular chain restaurant of kaiten-zushi (conveyor belt sushi) under a budget of 1,000 to 2,000JPY. Each restaurant has its own recipe for sushi vinegar: the chef may cook rice with kelp broth, mix white and red vinegar, or more than two kinds of vinegar, to season rice, or use them separately in accordance with what kind of fish you use.
Some people say that akazu red vinegar has been rediscovered because of the current popularity of classic, 150-year-old, Edomae style sushi, such as Kohada (Gizzard shad), Anago (Conger eel), and Akagai (Ark shell), rather than creative pieces that use caviar or truffle. I agree that this can be a reason, but I would rather think that constant research at high-end restaurants led to the use of various vinegars and consequently more restaurants have started to incorporate red vinegar into their recipe (In other words, it is not that these restaurants use only red vinegar; rather, they create their original vinegar by using red vinegar as one ingredient).
Recently, chefs use not only white vinegar to season rice. They cook rice with kelp and other ingredients for flavor or mix more than two kinds of vinegar at a ratio different for each restaurant. Sushi rice alone requires the careful adjustment of sweet and sour flavors.
Where Can I Buy Akazu Red Vinegar?
White sushi vinegar is available at local supermarkets, but akazu red vinegar is not that common. You need to go to a specialty store or shop online from the manufacturer. Affordable red vinegar includes Mizkan Yamabuki from Mizkan (500ml 700JPY), whereas you can find more expensive ones, like Yohei from Yokoi (1,800ml 5,400JPY).
Akazu Used at Michelin-Starred Sushi Restaurants
Vinegar by Yokoi is said to be known to every Edomae style sushi chef, since the company's founding 80 years ago. Yokoi's red vinegar is used at three-Michelin-starred Sushi Saito and other restaurants awarded stars. Among 34 restaurants in the Michelin Guide Tokyo 2018, as many as 27 of them use vinegar produced by Yokoi, including red vinegar.

Red vinegar may appear to have a sharper flavor than normal types, but as it is made from aged sake lees, it has a round flavor which is addictive once you taste rice seasoned with it. You can tell the difference if you compare sushi restaurants that use red vinegar and white vinegar.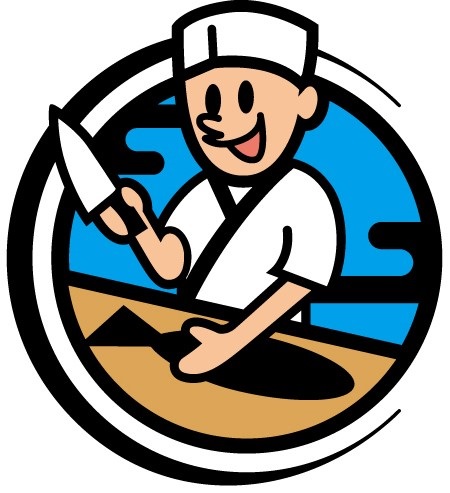 For those who want to learn Japanese cuisine in Japan
Culinary Schools in Japan
The first and the most popular sushi school in the world.
An academic program that reflects the latest trends in Japanese cuisine.
More than 1,000 graduates from over 50 countries.
International Ramen School
Ramen study program combined with OJT
One day customized private sushi lesson
90min Sushi Making Workshop
90min sushi making lesson for FUN!
What would you like to know more?