Tokyo Sushi Academy opened in 2002 as the first sushi school in Japan. Its curriculum teaches basic knowledge and techniques of Edomae-style sushi in one to two months at the shortest.
The school has attracted the industry's attention by producing a new career path to employment, that is, a graduate of sushi school. Along with the global sushi boom, more and more foreign chefs wish to enroll, and so English courses started in 2015.
As of 2022, more than 4,400 students graduated; 400 of them are foreign chefs, who are currently working in more than 50 countries.
Private School
Sushi / Washoku / Japanese Cuisine
The school has two branches in Shinjuku and Tsukiji in Tokyo.
Shinjuku Branch
8-2-5 Nishi-Shinjuku Shinjuku-ku, Tokyo, Japan
Tsukiji Branch
KY Bldg 2nd Floor 4-7-5 Tsukiji Chuo-ku, Tokyo, Japan
INTERNATIONAL SUSHI CHEF COURSE – 800,000JPY
You will learn from Japanese knife handling to raw fish preparation for sushi and sashimi, from basic to deeper knowledge! Everything about Edomae-style sushi making!
【Schedule for 2024】
Jan 8th to Feb 9th Fri
Feb 12th Mon to Mar 15th Fri
Mar 25th Mon to Apr 26th Fri
First Week
-Introduction of the course
-How to sharpen Japanese knifes
-How to make sushi vinegar
-How to prepare sushi rice
-How to use Japanese knife
-Vegetable cutting
-Kirituke (slicing) practice
-Nigiri practice
-Hosomaki (Thin Roll)
-Aji (Horse mackerel)
-Hamachi (yellow tail)
-Nigiri practice
-EBI (Prawn / shrimp)
-Gunkan-maki
-Egg omelet Nigiri
-Hotate (Scallop)
-Hokkigai
Second Week
-Kanpyo
-Inari
-Shiitake
-Futomaki (Thick roll)
-Ika (Squid)
-Tuna-zuke (Soy Marinated Maguro)
-Vegetable curving
-Dashi (fish soup stock)
-Miso soup
-AJI (Horse mackerel)
-Egg Omelet
-Saba (Mackerel)
-Kohada (Gizzard shad)
-California Roll
-Spicy Tuna Roll
-Dragon Roll
-Hosomaki
-Saba Bo Sushi / Battera
-Saba & Kohada Sashimi
-Hamachi
-Kiritsuke Practice
-Nigiri Practice
Third Week
-Tuna (block)
-Tuna (Nigiri & Sashimi)
-Nigiri Practice
-Hamachi from a whole
-Hamachi Sushi and Sashimi
-How to cook Teriyaki
-Salmon Filet
-Nigiri Practice
-Nanban pickled salmon
-AJI (Horse mackerel)
-Deep fried Aji
-Hosomaki Test
-Nigiri Practice
Fourth Week
-Anago (Conger eel)
-Tempura
-Tempura sushi roll
-Spider roll
-Salmon from a whole
-Salmon Nigiri
-Salmon sashimi
-Morikomi Practice
-Hamachi
-Kiritsuke Practice
-Nigiri Test
-Vegetable Sushi
Fifth Week
-AJI sashimi
-Seasonal Fish
-Tai (Red Seabream)
-Red Sea bream Yakishimo
-Red Sea bream Yushimo
-Red Sea bream Nigiri
-Red Sea bream Sashimi
-Hirame
-Hirame Kobujime
-Usuzukuri (thin sliced sashimi)
-Octopus
-Gari Pickled Ginger
-Sushi Bar Practice
-Bara Chirashi
-Graduation Ceremony
*The course contents may vary depending on the conditions.
– Applicants must be at least 18 years of age
– No professional chef experience required
– Applicants must be able to stay in Japan legally during the course period
English (No Japanese language required)
Beginner – Intermediate level
800,000JPY
Registration Fee: 22,000JPY
Tuition: 778,000JPY
Total: 800,000JPY
-10% consumption tax is included
-Certificate of Online Course Basic Knowledge of Sushi and Sashimi(TSA Video Lecture)/54,000JPY is included
-Uniform Fee is included
*You will be required to purchase Japanese knife if you don't have.
3 Japanese Knife Set: 2 whetstones included
Right-handed 79,300JPY
Left Handed 106,800JPY
Knife Case: 7,100JPY
Whetstone Set (Nakato #1000 +Arato #220): 8,500JPY
You will be given a certificate written in Japanese and English
To obtain the certificate, you need to attend more than 80% of the course and pass the skill test of nigiri sushi and hoso-maki thin roll.
Hiro Tsumoto (Mr.)
An instructor with a track record of over 15 years as a Sushi / Japanese chef in Las Vegas, USA, Chef Tsumoto joined the Tokyo Sushi Academy instructor team in 2016. Hiro is an exceptional chef who also has experience in architectural design (including restaurant design). His motto is that creativity is essential in cooking, as elsewhere.
Hiroko Ishii (Mrs.)
After studying food science at university and French cuisine at Le Cordon Bleu Paris, she learned authentic sushi at Tokyo Sushi Academy. Moved to Switzerland from 2009-2018, she worked as a sushi chef at gastronomic catering company and also taught sushi at a local cooking school.
Students widely range from a professional chef with decades of experience to the non-experienced, from those in their late teens to sixties. On average, 65% of the students have a working experience as a chef and 35% have none. 30% are from Europe, Asia, and North America respectively, and 10% are from other places in the world. They have diverse motives as well, but the following reasons are major examples.
o Sushichefs want to learn skills in Tokyo, the home of Edo-style sushi.
o French or Italian chefs want to learn how to make sushi.
o Yacht chefs or private chefs want to expand their repertoire.
o Restaurant owners want to learn about a sushi business.
o Non-experienced business people want to become a sushi chef or sushi business owner as their next career step.
o Those who are not professional but love sushi want to refine their skills as a home cook.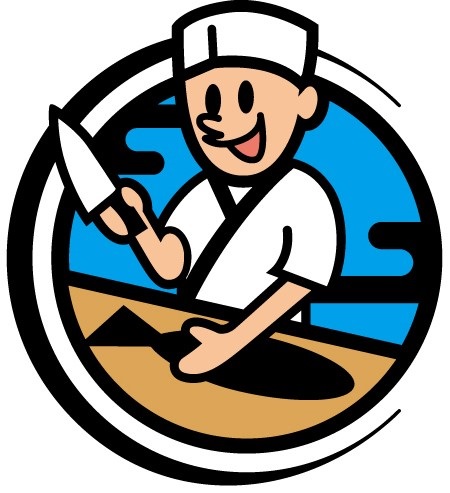 ■ Mr. David Foulquier / USA
He enrolled in Sushi Course at Tokyo Sushi Academy in 2013 and then opened Sushi Noz in Manhattan, New York, in 2018 with a Japanese sushi chef as a co-owner. The restaurant was awarded a star in the Michelin Guide New York City in 2018.
Article about Mr. Foulquier on Forbes magazine in 2018
■ Mr. David Israelow / USA
He enrolled in Sushi Course at Tokyo Sushi Academy in 2017 and represented the United States in Washoku World Challenge, a Japanese cuisine contest for foreign chefs, in 2018. He won the contest and became the 2018 world champion of Japanese cuisine.
Short movie of Wahoku World Challenge 2018 when Mr. Israelow won
■ Khulood Olaqi (Ms.) / Saudi Arabia
She enrolled in Singapore School of Tokyo Sushi Academy in 2014 and opened Oishii Sushi in Riyadh.
Article about Ms. Olaqi on Arab News in 2019
The school has been introduced by the following media. Especially, the two videos below that were released in 2017 and 2019 should tell the classroom atmosphere well.
France 24 (English Channel)
Sushi Academy was introduced in a special program about sushi in 2019, broadcasted by France 24, an international news channel in France. You can see the school for 2 to 3 minutes from around 6:48.
A special program about sushi made by Reuters and TRT World, a national English channel in Turkey, introduced Sushi Academy in 2017. You can see the school for about 2 minutes from around 0:48.
Please contact us for application!