Aji (Horse Mackerel): Best Fish for Japanese Knife Beginners
Aji is known to everyone in Japan, as it is a common fish at both restaurants and home . This 20 – 50cm long, blue-backed fish features a mild flavor and has been enjoyed as dried or a sushi topping.
Aji is found widely in the seas around Japan. Although it is caught throughout the year, the fish is popular as a sushi topping for summer, when we can savor its good amount of fat.
In English, aji is usually called horse mackerel or Jack mackerel.
You can find a lot of aji in the surrounding waters of Japan or South Korea, whereas it is also landed in Europe.
The fish is not common in North America, but the fresh catch is available through Japanese food ingredient suppliers.
How Should I Choose Fresh Aji?
Since aji can go bad quickly, it is important to check the freshness before you purchase.
Select a fish with clear eyes, bright colors within the gills, and a firm belly without a flabby texture.
What Recipes Are There for Aji?
Here are some recipes of typical aji dishes.
Dip aji in soy sauce and its fat will slightly melt into it. With garnish, such as ginger and oba (Perilla),
you can taste the umami of the blue-backed fish to the fullest.
Marinate fatty aji in vinegar and put it on sushi rice with ginger or oba. This way, aji evolves its unique taste that can be enjoyed only with sushi.
If you go to a traditional Japanese inn, you will often find dried aji on the breakfast menu. After removing the guts, the fish is brined in salt water and dried in the sun for a few days.
The dried fish is then grilled before served. The condensed umami and smoky flavor stimulate your appetite.
This is a local dish loved by fishermen in southern Chiba Prefecture. Mix aji with condiments and garnish, such as miso and minced green onions or ginger.
The mixture will be further minced till it gets a glutinous texture. Serve it on rice and you cannot stop eating!
Fillet aji and season with salt and pepper. Dredge the fish in flour, dip in eggs, coat evenly in breadcrumbs, and fry in oil heated to 170 – 180 degrees Celsius for 2 to 3 minutes.
This dish goes perfectly well with soy sauce, Japanese-style Worcestershire sauce, or tartar sauce.
Gut a small-sized aji and remove its gills. Dredge it in flour and fry in oil heated to 170 degrees Celsius for about 10 minutes. Meanwhile, mix vinegar, sugar, soy sauce, salt, water, and red chiles to make sauce.
Soak the deep-fried fish in the sauce mixture along with chopped vegetables. Once the fish soaks up the flavors, it is ready to serve. The dish is said to be based on escabeche in Spain and Portugal, which was modified by the Japanese.
Aji is a small-sized fish and easy to handle.
As it is also more affordable, the fish is regarded as the best option to practice filleting fish for new students at Japanese culinary schools or young chefs who are just starting to use a Japanese knife.
Scrape off the scales of aji and remove the scutes, hard and sharp scales.
Cut off the head and pull out the guts. Wash the fish and pat it dry.
Insert the knife in the order of "belly, back, back, belly" and fillet the fish into three pieces.
Remove the belly bones and pin bones.
It may sound easy, but filleting fish is a difficult task.
By practicing hundreds, even thousands of times, you can learn the basics of how to use a Japanese knife and fillet fish.
If You Want to Learn How to Fillet Aji
What would you like to know more?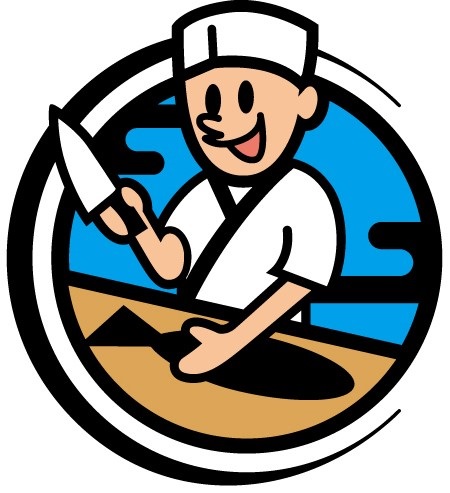 For those who want to learn Japanese cuisine in Japan
Culinary Schools in Japan
The first and the most popular sushi school in the world.
Japanese culinary training including sushi, kaiseki, yakitori, wagashi and more.
More than 1,000 graduates from over 50 countries.
International Ramen School
Ramen study program combined with OJT