How many recipes can be made from a whole salmon?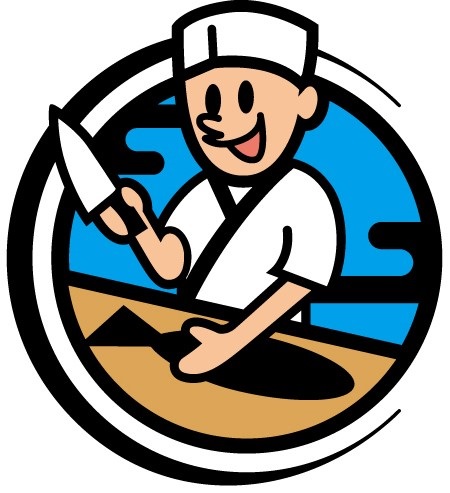 How many recipes can you make with a whole salmon?
There is a saying in Finland that "No part of the reindeer is to be wasted". Besides using it for food, people tan the skins and use them for shoes and clothing etc. Here in Japan, the cooks of olden times had an adage that "No part of the fish is to be wasted".
This means there are recipes to put to use all parts of the fish, head, skin, bones, fillets, etc.
Salmon is a fish available in most parts of the world, and today we want to list some of the many Japanese recipes that you can make with it. Japanese chefs overseas also have a variety of salmon recipes to use up all parts of the fish.
Take a look at the following recipes, you may be able to make two or three new dishes!
You can make salmon sashimi from salmon fillets that are kept fresh by being frozen. This is a very standard item in Japanese restaurants.
Salmon sashimi allows us savor the original taste of the salmon, and no one will be fooled by low quality fish. Therefore, always try to use the freshest and highest quality salmon available if you are making sashimi.
In a similar vein, you can make Salmon Nigiri Sushi from fresh salmon fillets. The fatty part of the salmon is called Salmon Toro, it's popular with young people the world over.
Salmon Hosomaki (Thin-Rolled Sushi)
This is thin slices of salmon fillet and vinegared rice wrapped in seaweed. Salmon Hosomaki is one of the most popular rolled sushi, after Tuna Hosomaki.
Inspired by salmon and cream cheese eaten on a bagel, the Philadelphia Roll is a popular salmon sushi recipe invented in the United States. Besides Philadelphia rolls, there are many sushi roll recipes that use salmon.
This sushi roll is made by placing grilled salmon fillet in a Gunkan Maki roll with spicy mayo. This recipe is a rich combination of salmon and spicy seasoning.
Salmon Oyako Don (Salmon and Salmon Roe Rice Bowl)
This is a parent / offspring kind of dish, a rice bowl filled with salmon and salmon roe, sort of like chicken and egg bowl.
Salmon is at its most delicious when seasoned with soy sauce.
Carpaccio is a dish made with beef originating in Italy, however, due to the recent boom in Japanese food, it has become popular using seafood. Japanese restaurants often serve it as an appetizer.
European Beef Tartare is another dish that has been fused with Japanese cuisine, it's now popular to eat salmon, tuna, or hamachi (Yellow Tail) as a tartare mixed with olive oil, soy sauce, lemon juice etc.
Teriyaki chicken is the most famous way to use this sweet and spicy sauce, but teriyaki salmon is also a popular recipe.
A simple dish of salmon salted and grilled, this delicious recipe is a staple of Japanese breakfasts.
Similar to deep-fried shrimp or mackerel, this salmon is deep-fried in a batter of flour, egg, and bread crumbs and is a popular Western-style dish in Japan.
Salmon Kama-yaki (Grilled Salmon Neck)
Grilled salmon neck is an amazingly delicious dish. The rich fatty part of the neck is always good, whether grilled with simple salt or cooked teriyaki style with soy sauce, mirin, sugar etc.
"Jiru" (or Shiru) means soup, and "Ara" means the head, bones, gills, fins, and meat attached to such parts after removing the fish guts. Using these parts that many shops simply discard, you can make a "dashi" (soup stock), which is added to miso soup made with vegetables for an amazing final product called Arajiru.
Many traditional style Japanese sushi restaurants, as well as revolving sushi restaurants, use the "Ara" from cleaning the fish to make this delicious soup.
The salmon skin roll invented by NOBU has become a popular sushi dish around the world. It's a sushi roll made from salmon skin dried in the oven until crispy and then seasoned with teriyaki sauce. Even the skin can be used in this delicious way, so don't throw it away.
We hope you found a new recipe or way to prepare salmon from this list!
What would you like to know more?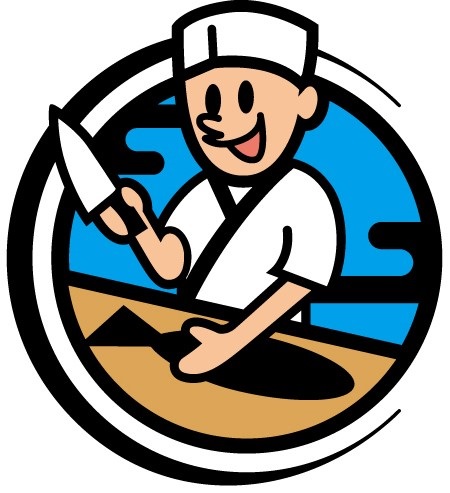 For those who want to learn Japanese cuisine in Japan
Culinary Schools in Japan
The first and the most popular sushi school in the world.
An academic program that reflects the latest trends in Japanese cuisine.
More than 1,000 graduates from over 50 countries.
International Ramen School
Ramen study program combined with OJT
One day customized private sushi lesson
90min Sushi Making Workshop
90min sushi making lesson for FUN!