Where to buy a Japanese cuisine cookbook in Tokyo?
I'd like to recommend two bookstores for those who want to purchase books on how to improve their cooking skills.
Japanese cookbooks and English cookbooks are both available in these stores.
There are also magazines and animation style books on cooking.
To the best of my knowledge, as of 2019, there are books available on specific subjects such as Sushi, Ramen, Japanese food, Sake, Tea etc., but books focused on Yakitori, Tonkatsu (deep fried pork cutlets), and Teppanyaki are only available in Japanese.
However, some books have a lot of pictures, and you may be able to learn what you need from the pictures, so be sure to check both the English and Japanese sections of the bookstore.
Tokyo Station is very large and quite confusing for first-time travelers.
Maruzen is northwest of Tokyo Station.
Once you arrive at JR Tokyo Station, head for the Marunouchi North Exit.
After exiting the Marunouchi North Exit ticket gate, cross at the crosswalk with the station behind you, and then turn right.
A 1-minute walk will get you to the Oazo building, where Maruzen occupies 4 floors.
English cookbooks are on the 4th floor.
Japanese cookbooks are on the 2nd floor.
Maruzen, Marunouchi Main Store
Address: Oazo 1F-4F 1-6-4 Marunouchi Chiyoda-ku, Tokyo
Hours: 9:00 to 21:00
1 min. walk from JR Tokyo station, Marunouchi North Exit
5 min. walk from Tokyo Metro Marunouchi Line, Tokyo station
5 min. walk from Tokyo Metro Tozai Line, Otemachi station
5 min. walk from Toei Mita Line, Otemachi station
7 min. walk from Tokyo Metro Chiyoda Line, Otemachi station
It's one of the largest bookstores in Japan, with over 1.2 million books in stock.
The Kinokuniya inside the Shinjuku South exit Takashimaya complex only stocks English books that were published overseas. Since you've come all this way to Japan, let's find some English and Japanese cookbooks that were published in Japan.
Books Kinokuniya is across the street from Shinjuku-dori, directly opposite BICQLO.
First, let's visit "Books on Japan" on the first floor. Here you can find a selection of English books about Japan.
They offer books on sushi, Japanese sake, ramen, gyoza etc.
Japanese/English cookbooks
On the 6th floor, there's a selection of cook books and cooking magazines written with Japanese people in mind.
Find cookbooks about sashimi or meat, written under the supervision of the managers of famous Japanese restaurants such as the Kaiseki Ryori restaurant Kikunoi, Sushi Aoki or Kyubey.
Some of these books have even been translated into English, so make sure you also check out the 6th floor.
Would you like to know more?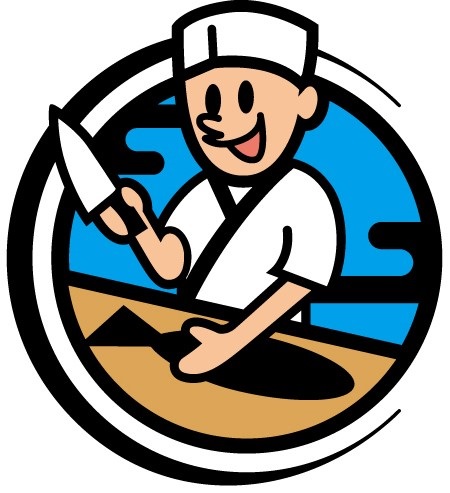 For those who want to learn Japanese cuisine in Japan
The first and the most popular sushi school in the world.
Japanese culinary training including sushi, kaiseki, yakitori, wagashi and more.
More than 1,000 graduates from over 50 countries.
International Ramen School
Ramen study program combined with OJT