Japanese grocery stores and ingredient suppliers in Malaysia
This page is for food lovers and professional chefs in Malaysia that are looking for Japanese cooking supplies.
According to a food survey in 2016 called "Malaysian MakanMakan Survey", sponsored by CILISOS.My and the Standard Chartered Bank, when Malaysian people were asked what kind of food they like, to everyone' surprise, the top answer was Japanese food at 27.1%, surpassing local cuisine and other foreign foods. (In second place was Chinese food (17.2%), and in third place was Italian food (13.2%.)
468,360 Malaysians visited Japan in 2018, and the number is increasing every year, creating expectation that the Japanese food market in Malaysia will continue to expand in the future.
Besides Japanese rice imported directly from Japan, in Malaysia you can buy Korean rice and Californian rice which are both similar to Japanese rice.
Locally produced soy sauce and soy sauce imported from Japan are both available.
You can get miso at Japanese grocery stores and at AEON.
Scallops, yellowtail, tuna, etc. are often imported from Japan, whereas salmon is mainly imported from Norway and the United States.
With the exception of salmon, high-end Japanese restaurants try to differentiate themselves by serving seafood directly imported from Japan, while it seems that conveyor belt sushi (Kaiten-sushi) restaurants use local products, excepting certain ingredients.
At Japanese grocery stores you can get sake, shochu, whiskey, plum wine, Japanese beer etc.
List of Japanese grocery stores and ingredient suppliers
Below is a list of Japanese food importers who wholesale to supermarkets and restaurants, as well as supermarkets that sell Japanese food to the general public.
This list consists of vendors frequently used by Japanese in your country. (Some shops carry not only Japanese cooking supplies but also kitchen ware)
◇Shojikiya
There are in total of 14 outlets within Klang Valley, and 1 store in Penang
https://shojikiya.com.my/
◇OnFresh Japanese Groceries Delivery
◇Japan Grocer
LG5-3A, Lower Ground Floor 5, Arcoris Mont Kiara, Kuala Lumpur, Malaysia
https://www.facebook.com/pages/category/Grocery-Store/JapanGrocer-597468177360087/

◇Isetan Kuala Lumpur
201A-C, Jalan Ampang, Kuala Lumpur City Centre,
50088 Kuala Lumpur, Federal Territory of Kuala Lumpur
https://www.isetankl.com.my/
◇AEON Malaysia
There are more than 30 AEON stores in KL, Selangor, Johor, Perak, Melaka, Penang, Negeri Sembilan, Kelantan, and Sarawak.
http://www.aeonretail.com.my/
◇Smile Mart Japan Ipoh
No 8A, Persiaran Greentown 6, Pusat Perdagangan Greentown, 30450 Ipoh, Negeri Perak,
◇P Mart Johor Bahru
67, Jalan Perang, Taman Pelangi, 80400 Johor Bahru
◇Meijiya
50, Jalan Kelawai, Pulau Tikus, 10250 George Town, Pulau Pinang
◇The 19th Suzuki Shoten
Japanese Sake and Rice Online Store
http://suzuki-shoten.com.my/
◇Top Catch Fisheries
17, Jalan Hujan Rahmat, Taman Overseas Union 58200 Kuala Lumpur, Malaysia
◇Focal Marketing Sdn. Bhd.
Lot 37634, Jalan 6/37A, Taman Bukit Maluri, Mukim Batu,
52200, Kuala Lumpur, Malaysia
http://www.focal.net.my/
◇Suming Trading Japanese Food Supply
No.1, Jln Damai Puspa 1, Alam Damai, 56000 Cheras, Federal Territory of Kuala Lumpur
https://www.facebook.com/sumingtrading/
◇Daisho Food Sdn. Bhd.
1 Jalan TP 3, Taman Perindustrian UEP, 47600 Subang Jaya, Selangor.
Number of Local Japanese People
26,555 Japanese people live in Malaysia, as of 2018.
Number of Local Japanese Restaurants
There are about 1,000 Japanese restaurants in Malaysia. (Numbers based on the report of Japan government in 2016)
For Malaysian People Wanting to Study Japanese Cuisine in Japan
Do you want to study Japanese cuisine in Japan one day? Chefs Wonderland, an agency for helping foreign visitors study cooking in Japan, can make all your cooking school dreams come true.
There are two main ways to study Japanese cuisine in Japan.
One way is to enroll in a culinary school.
The other is to find work at a Japanese restaurant in Japan, although this is not very easy to do.
How Many Malaysian People are Living in Japan?
As of 2018, there are10,569 Malaysian people living in Japan.
In addition, 468,360 Malaysian people visited to Japan in 2018.
Study Japanese Cuisine at a Culinary School
If you want to attend a Culinary Technical College for Japanese people, you need to be able to speak fluent Japanese, but even if you can't speak Japanese, you can study Japanese cuisine at one of the following schools that offer English courses lasting anywhere from one day to three months.
There are classes for beginners, short-term intensive courses to get a certificate, and private classes for professional chefs.
Culinary Schools in Japan
The first and the most popular sushi school in the world.
Japanese culinary training including sushi, kaiseki, yakitori, wagashi and more.
More than 1,000 graduates from over 50 countries.
International Ramen School
Ramen study program combined with OJT
Study Japanese Cuisine While Working
Under the current immigration laws, foreigners have very limited opportunities to work in restaurants in Japan, you would need a working holiday visa, a spouse visas, or a type of special activity visa issued only to a few people. If you want more information on studying Japanese cuisine while working in Japan,
please see the following article.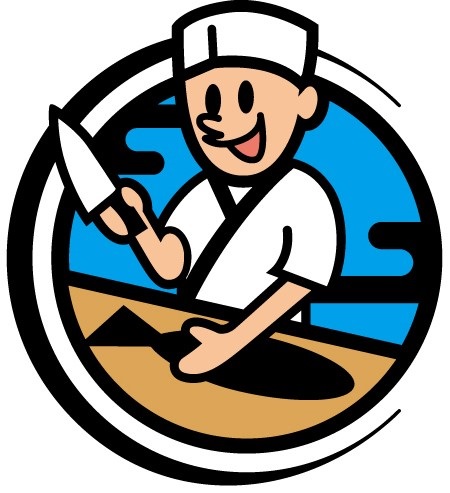 We look forward to your visit to Japan!
Would you like to know more?