What type of visa is required to work at a restaurant in Japan?
Wanting to work at restaurants in Japan, an increasing number of foreign chefs have been asking what visa they need to work legally in Japan. Of course, as in other countries, it is illegal to come and work in Japan with only a tourist visa.
So, what kind of visa does a foreign chef need to work in Japan? Here are the latest statistics from the Japan Government. Let's have a look.
According to statistics from the Japanese government, as of 2018, Japan's total population was about 126.4 million, of which about 2.73 million are foreigners. That means about 2.2% of the total population. That ratio is going up every year, in 2008 it was 2.3 million and by 2018 had increased to 2.73 million. That's an increase of about 30% in just 10 years.
Looking closer at this 2.73 million people, Asians were the overwhelming majority at 2.28 million, followed by roughly 270,000 South Americans, 80,000 Europeans, and 70,000 North Americans.
The reason there are more South Americans than Europeans or North Americans is because there's a connection to the large number of Japanese immigrants that moved to Brazil and Peru prior to the 1960's.
How many foreigners work in the restaurant industry?
According to data from the Ministry of Agriculture, Forestry and Fisheries Japan, Out of the 2.73 foreigners living in Japan, approximately 167,000 work in food and beverage related jobs, such as at restaurants, take-out / delivery services etc. That means 6.1% of all the foreigners living in Japan.
What kind of residential status do they have?
The difference between residential status and visa
Although the terms are often used interchangeably, residential status and visa are not actually the same. A visa is obtained before entering Japan and is necessary to enter Japan. Visa are issued at Japanese Embassies or Consulates and affixed to your passport.
However, please keep in mind that a visa is like a letter of recommendation; it does not in itself guarantee entry into the country. The immigration bureau that does the screening will ultimately determine whether or not a person can enter the country.
Residential status is for foreigners actually living in Japan and defines what kind of activities they are permitted to engage in during their stay.
資格外活動 (Shikakugai Katsudo)
Permission to Engage in Activity Other than that Permitted by the Status of Residence Previously Granted
About 70% of the foreigners working in the food and beverage industry have this status of residence. The work permit granted to foreigners that have a status of residence not originally intended for work, such as "Student" or "Dependent (Family stays)", is called "Permission to Engage in Activity Other than that Permitted by the Status of Residence Previously Granted", also known as 資格外活動(Shikakugai-Katsudo).
Young foreigners from Asia are increasing getting jobs in eateries as waiters and kitchen staff, and many of them are working legally under this permit. Because these kinds of status ("Student" or "Dependent"), are not really intended for work, it means that the working hours permitted are limited.
Those with a "Student" status can work up to 8 hours / day during long holidays (such as Summer / Winter Holidays etc.) and up to 28 hours / week during normal times. Those with a "Dependent" status can work up to 28 hours / week.
Also, in order to get "Student" status, you need to go to a Japanese language school, vocational school, or university that meets the requirements of the Ministry of Justice, for at least 6 months. Keep in mind that if you attend a private culinary school with short-term courses of three months or less, you won't be able to qualify for "Student" status.
Click here for a "Permission to Engage in Activity Other than that Permitted by the Status of Residence Previously Granted" sample application.
For more information, please click here for the Immigration Bureau of Japan website.
Personal status or position for which residence is authorized
This means a residence status such as the spouse of a Japanese national, or a permanent resident. Those with such status have no restrictions on their activities and are eligible for a variety of benefits. They can work anywhere, an Italian restaurant, a Japanese restaurant, part-time, full-time etc. just like a Japanese national.
Highly Skilled Professional / Skilled Labor qualifications allows people to stay in Japan to work. With 13,090 people, this accounts for 8% of the total. Many of them are chefs with a "Skilled Labor" status of residence.
This can include Italian chefs working in Italian restaurants and Indian chefs working in Indian restaurants. You must have at least 10 years work experience in the field in which you are a professional (this can include time spent studying food related subjects in a foreign educational institution). Somehow, Thai Food chefs alone can qualify with just 5 years of experience.
However, if your expertise is in Japanese cuisine, even if you have more than 10 years of work experience, a foreigner will not be granted the "Skilled labor" status to work as a Japanese chef. I am often asked why foreigners cannot get "Skilled labor" status to work in Japanese cuisine, but around the world governments give this kind of status to foreigners that have special skills to do jobs that their own citizens cannot. Clearly, there are enough experts in Japanese cuisine in Japan.
This status of residence is specially designated by the Ministry of Justice to individual foreigners for activities that do not fall under other status of residence categories. "Working Holidays" make up the majority of the 4,035 people with this status.
Special projects like the "Japanese Cuisine and Food Culture Human Resource Development Program", and the "International Promotion Program of Kyoto's Traditional Cuisine" account for the rest.
Working Holiday status is available for travelers from countries and regions that have a partnership agreement with Japan, and allows them to enter the country and to undertake employment to supplement their travel funds. Both part-time and full-time employment are allowed to help support the person while they are in Japan for vacation purposes. Currently, Japan has partnerships with the following 23 countries and regions, and about 15,000 people come to Japan on a working holiday visa each year.
〇 Asia
Korea, Taiwan, Hong Kong
〇 Oceania
Australia, New Zealand
〇 North America
Canada
〇Europe
France, Germany, UK, Ireland, Denmark, Norway, Portugal, Poland, Slovakia, Austria, Hungary, Spain, Iceland, Czech Republic, Lithuania
〇 South America
Argentina, Chile
* The Netherlands will be added in April, 2020
For more information, please click here to access the Ministry of Foreign Affairs website.
Japanese Food Culture Human Resource Development Program
In order to spread Japanese food culture overseas, this program allows foreign students studying in Japan and majoring in Japanese cuisine or confectionery at authorized culinary schools (e.g. 調理師専門学校 Chorishi Senmon Gakko) to work at a restaurant in Japan for up to five years after graduation.
If you would like to know about this program, you can click here. The information is in Japanese only.
Please click here to find out about difference between authorized culinary schools and private culinary schools in Japan.
International Promotion Program of Kyoto's Traditional Cuisine
Previously not permitted under the Immigration law, in 2013, a measure called "Foreign Workers in Japanese Restaurants" was implemented in Kyoto. After obtaining the qualifications to stay for specific activities associated with this program, foreign chefs can work in Japanese restaurants in Kyoto city.
To know more about this program, please click here.
As is well known, there is a shortage of workers in Japan due to the declining birthrate, so the Japanese food and beverage industry is gradually opening its door to foreigners. Every year, information about the work qualifications is changing, so stay tuned for further updates!
What would you like to know more?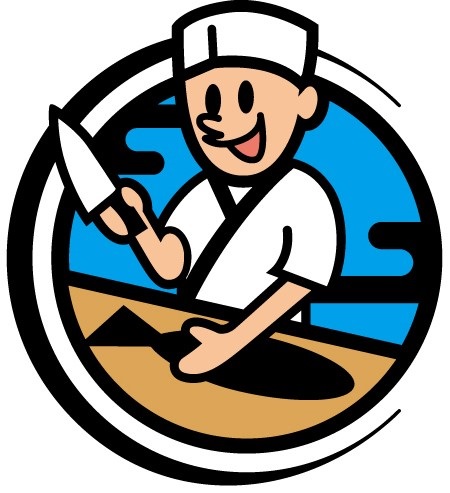 For those who want to learn Japanese cuisine in Japan
The first and the most popular sushi school in the world.
Japanese culinary training including sushi, kaiseki, yakitori, wagashi and more.
More than 1,000 graduates from over 50 countries.
International Ramen School
Ramen study program combined with OJT