Japanese grocery stores and ingredient suppliers in Philippines
This page is for food lovers and professional chefs in Philippines that are looking for Japanese cooking supplies.
In the Philippines you can get Japanese rice grown locally (Koshihikari etc.) or you can get rice from China.
If you go to a Japanese grocery store you can buy Japanese rice grown in Japan.
The most widely available soy sauce is Kikkoman soy sauce produced in Singapore.
You can get miso at a Japanese grocery store.
Seafood such as squid, horse mackerel, shrimp, tuna and grouper etc. can be obtained locally, but fatty seafood such as fatty tuna, yellowtail and mackerel etc. are difficult to get in the Philippines, so they are often imported from Japan. Most salmon is imported from Japan and Norway.
More than 500,000 Filipinos visited Japan in 2018, and every year the number of wealthy Filipinos who have eaten real Japanese food is going up, creating an expectation that the demand for Japanese seafood and processed marine products will continue to increase.
At Japanese grocery stores you can get Japanese beer, chu-hi, sake, shochu, etc.
List of Japanese grocery stores and ingredient suppliers
Below is a list of Japanese food importers who wholesale to supermarkets and restaurants, as well as supermarkets that sell Japanese food to the general public.
This list consists of vendors frequently used by Japanese in your country. (Some shops carry not only Japanese cooking supplies but also kitchen ware)
◇Teppen Korean and Japanese Grocery
Ground Floor, Marvin Plaza,
2153 V.A. Rufino Street cor. Chino Roces Ave. Makati, Metro Manila
◇Kobeya FoodMart
St. cor. 1209, Makati Ave, Makati, Metro Manila
◇Japanese Grocery Minna No Supermarket
1F Salamin Building 197 Salcedo St, Makati, Legazpi village, Manila
◇Choto Shop
Little Tokyo, Chino Roces 2277, San Lorenzo Village, Makati, Metro Manila
◇New Hatchin Japanese Grocery Stores
■Makati
7602 Sacred Heart Street Corner Metropolitan Avenue, San Antonio Village, Makati
■Mabini
2119 A. Mabini St. Malate, Manila
https://sites.google.com/a/newhatchin.com/www/
◇Fuji Mart
■Main Branch
Unit 1B PTC Bldg.,
#24 Dona Soledad Ave., cor Argentina St., Better Living Subd.,
Brgy. Don Bosco; Paranaque City
■Manila Branch
1747 A. Mabini Street, Malate Manila
■Quezon City Branch
Suite 103 Pasda Mansion Buliding
77 Timong Ave cor Panay Ave Quezon City
https://www.facebook.com/FujiMartInc/
◇Seikyo
Little Tokyo, 2277 Chino Roces Avenue Corner Fernando Street, Legaspi Village, Makati, 1229 Metro Manila
◇Yamazaki Grocery
2288 Fernando, Legazpi Village, Makati, Metro Manila
◇Kitayama Meatshop
2292 Chino Roces Ave, Makati, 1230 Metro Manila
◇Nishikiken Mart
451 G.square arcade Inc, Barangka Drive BRGY Plainview, Mandaluyong City
◇Frus Corporation (SANRIKU JAPAN)
VVSWarehouse Compound, Multinational Avenue Access Road, Bgy.Sto.Nino, Paranaque City
◇McAsia Food Trade Corporation
158 Apo St., Sta Mesa Heights, Brgy. Maharlika, Quezon City
https://mcasiafoodtrade.ph/
◇Darumaya Japanese Foods Center
Plaza#5 Cartimar Shopping Center, Cartimar Avenue., Pasay City
https://www.facebook.com/DarumayaJFC/
◇Asuka Trader
Unit 7, Cartimar Plaza, Cartimar Avenue Pasay City, Philippines
https://www.facebook.com/pages/Asuka-Trader/313770352372708
◇Mikawaya Japanese Grocery Store
TAA Center Door 10, F. Cabahug St., Kasambagan 6000 Cebu City, Philippines
https://www.facebook.com/MikawayaCebu/
Number of Local Japanese People
16,894 Japanese people live in Philippines, as of 2018.
Number of Local Japanese Restaurants
There are about 100 Japanese restaurants in Manila area. (Numbers based on the report of Japan government in 2014)
For Filipino People Wanting to Study Japanese Cuisine in Japan
Do you want to study Japanese cuisine in Japan one day? Chefs Wonderland, an agency for helping foreign visitors study cooking in Japan, can make all your cooking school dreams come true.
There are two main ways to study Japanese cuisine in Japan.
One way is to enroll in a culinary school.
The other is to find work at a Japanese restaurant in Japan, although this is not very easy to do.
How Many Filipino People are Living in Japan?
As of 2018, there are 277,409 Filipino people living in Japan.
In addition, 503,976 Filipino people visited to Japan in 2018.
Study Japanese Cuisine at a Culinary School
If you want to attend a Culinary Technical College for Japanese people, you need to be able to speak fluent Japanese, but even if you can't speak Japanese, you can study Japanese cuisine at one of the following schools that offer English courses lasting anywhere from one day to three months.
There are classes for beginners, short-term intensive courses to get a certificate, and private classes for professional chefs.
Culinary Schools in Japan
The first and the most popular sushi school in the world.
Japanese culinary training including sushi, kaiseki, yakitori, wagashi and more.
More than 1,000 graduates from over 50 countries.
International Ramen School
Ramen study program combined with OJT
Study Japanese Cuisine While Working
Under the current immigration laws, foreigners have very limited opportunities to work in restaurants in Japan, you would need a working holiday visa, a spouse visas, or a type of special activity visa issued only to a few people. If you want more information on studying Japanese cuisine while working in Japan,
please see the following article.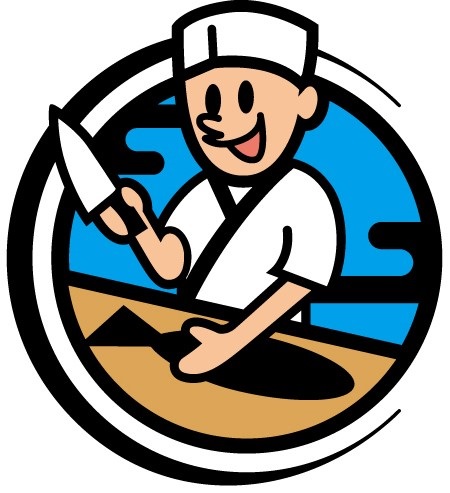 We look forward to your visit to Japan!
Would you like to know more?