Japanese grocery stores and ingredient suppliers in Thailand
This page is for food lovers and professional chefs in Thailand that are looking for Japanese cooking supplies.
Japanese rice is mainly produced in the northern part of Thailand. Demand has increased significantly with the popularity of Japanese food, and this rice is used in many Japanese restaurants.
A few Japanese restaurants use Japanese rice from Australia or Japan.
Vegetables commonly used in Japanese cooking such as cucumber, eggplant, gobo (burdock), shiso (perilla), Edamame (green soybeans), okra, and asparagus are now cultivated in Thailand and can be obtained locally.
You can find Kikkoman soy sauce bottled in Singapore, Yamasa soy sauce bottled in Japan, Yamamori and Asahi soy sauce bottled in Thailand, etc.
You can find Japanese miso and Thai-made miso, both are used in Japanese restaurants.
Many restaurants serve seafood imported by air from Japan. Thai people like sushi like toro (fatty tuna), salmon, and mackerel etc. White meat types of fish are not very popular as sushi.
With an increase in Japanese restaurants in Thailand and an increase in the number of Thai people visiting Japan, sake is gradually becoming more popular. ]
However, due to strict advertising and sales regulations, high taxes and high prices, it's still relatively unknown.
List of Japanese grocery stores and ingredient suppliers
Below is a list of Japanese food importers who wholesale to supermarkets and restaurants, as well as supermarkets that sell Japanese food to the general public.
This list consists of vendors frequently used by Japanese in your country. (Some shops carry not only Japanese cooking supplies but also kitchen ware)
◇UFM Fuji Super
1st Branch
Sukhumvit 33/1 (5 minutes walk from BTS, Prompong Station.)
2nd Branch
Citi Resort 39 (Soi Sukhumvit 39)
The 3rd branch (Express)
Citi Resort Annex Sukhumvit 39
The 4th branch
Citi Resort Sukhumvit 49
http://www.ufmfujisuper.com/jp/en/about_eng.html
◇Japan Fresh Wholesale Market
87 Thong Lo 13 Alley, Khlong Tan Nuea, Watthana, Bangkok
◇Be Koon Thailand Co.,Ltd.
120, Soi Passana 2, Sukhumvit 63 Rd., Phakonong-Nua, Wattana, Bangkok
https://www.bekoon.co.th/
◇Jagota Brother Trading Ltd.
42 Tower, 14Th Floor, Suite no 1401-2 , 65 Sukhumvit 42 Road, Prakhanong, Klongtoey, Bangkok Thailand 10110
https://www.jagota.com/
◇Makotoya Frozen Online Shop
https://makotoya-thailand.com/frozen/en/
◇ASAN Service CO.,LTD
101/1 Navanakorn Industrial Estate, Moo 20 Phaholyothin Rd.
Klong Nueng, Klong Luang, Patumthani, 12120 Thailand.
http://www.asanservice.co.th/
◇Bangkok Food System Co.,Ltd
29 Thanon Surawong, Suriya Wong, Bang Rak, Bangkok
http://www.bfs-info.com/
◇Daisho (Thailand) Co., Ltd.
No. 2/41-43, 9th Fl., Bangna Complex Office Tower
Soi Bangna-Trad 25, Bangna, Bangna, Bangkok 10260
http://daishothai.com/
◇JALUX ASIA Ltd.
20th Floor,Room No.2004 United Center Bldg., 323 Silom Road,Bangrak,Bangkok 10500 Thailand
https://www.as.jalux.com/
◇Kobeya Shokuhin Kogyo Co., Ltd.
881 Industrial Ring Rd (Rama3) Bangpongpang,Yannawa, Bangkok
http://kobe-ya.co.th/
◇SCS Trading Co., Ltd.
55/6 Lardprao Soi 88 (Orapin), Lardprao Rd., Plappla, Wangthonglang, Bangkok
https://www.sakeforest.com/
◇Uokatsu Thailand
Freedom House 47/1 Soi Sukumvit 49/1, Klongton Nua ,Wattana, Bangkok
https://uokatsu.stores.jp/
◇Rimping Supermarket Chiang Mai
Floor B1, Maya Shopping Mall Huaykaew Rd, Mueang Chiang Mai District, Chiang Mai
http://www.rimping.com/
Number of Local Japanese People
64,285 Japanese live in Thailand, as of 2018.
Number of Local Japanese Restaurants
According to a survey by the Japanese government, as of 2020 there are about 4,094 Japanese restaurants in Thailand, and 2,105 of these are in Bangkok.
For Thai People Wanting to Study Japanese Cuisine in Japan
Do you want to study Japanese cuisine in Japan one day? Chefs Wonderland, an agency for helping foreign visitors study cooking in Japan, can make all your cooking school dreams come true.
There are two main ways to study Japanese cuisine in Japan.
One way is to enroll in a culinary school.
The other is to find work at a Japanese restaurant in Japan, although this is not very easy to do.
How Many Thai People are Living in Japan?
53,713 Thai live in Japan and 1,132,160 visited Japan in 2018.
Study Japanese Cuisine at a Culinary School
If you want to attend a Culinary Technical College for Japanese people, you need to be able to speak fluent Japanese, but even if you can't speak Japanese, you can study Japanese cuisine at one of the following schools that offer English courses lasting anywhere from one day to three months.
There are classes for beginners, short-term intensive courses to get a certificate, and private classes for professional chefs.
Culinary Schools in Japan
The first and the most popular sushi school in the world.
Japanese culinary training including sushi, kaiseki, yakitori, wagashi and more.
More than 1,000 graduates from over 50 countries.
International Ramen School
Ramen study program combined with OJT
Study Japanese Cuisine While Working
Under the current immigration laws, foreigners have very limited opportunities to work in restaurants in Japan, you would need a working holiday visa, a spouse visas, or a type of special activity visa issued only to a few people. If you want more information on studying Japanese cuisine while working in Japan,
please see the following article.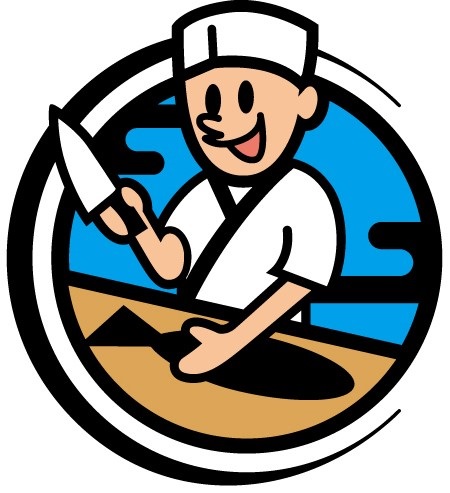 We look forward to your visit to Japan!
Would you like to know more?