Japanese grocery stores and ingredient suppliers in San Jose
This page is for food lovers and professional chefs in San Jose that are looking for Japanese cooking supplies.
Japanese brand rice from areas all over Japan are always available from Japanese wholesalers, but most restaurants in the US use rice grown in California, only very high-end restaurants would use rice grown in Japan. The rice grown in the US is quite high quality, thanks to selective breeding.
In recent years, to add value, some restaurants in Los Angeles and New York serve Japanese rice cooked in old Kamado style pots. Because of this, more and more people are exposed to the flavors of Japanese rice, and demand for Japanese brands may increase.
To serve authentic Japanese food, it's important to have Japanese vegetables, and there are now several farms that specialize in the production and sale of Japanese vegetables both on the east and west coasts. These farms produce butterbur, Shiso (perilla), Japanese ginger, green onion sprouts, Kyo-imo (taro), lily bulbs, yuzu, edible chrysanthemum and Kujo-negi (Kujo leeks).
The longest running and best-known farms for Japanese vegetables are Green Paradise Farms in Vista, California, on the west coast, and Suzuki Farms in Delmar, Delaware, on the east coast.
Most of the Wagyu beef found in American restaurants comes from Japanese Wagyu cattle bred and raised in the United States (or Australia). Wagyu is gaining popularity because it has more marbling fat and is richer in flavor than other kinds of beef, recently there's been an increase not only in steakhouses serving Wagyu but even hamburger restaurants.
In the United States, "Wagyu" can include not only pure-bred cattle from Japan but also pure-bred cattle from the US and / or Wagyu crossed with Angus cattle.
For this reason, many restaurants in the US are attempting to differentiate themselves by importing high quality Wagyu beef straight from Japan.
With factories in California and Wisconsin, Kikkoman has an approx. 60% share of the US soy sauce market.
Many kinds of soy sauce are available in the US, including low-sodium soy sauce, organic soy sauce, gluten-free soy sauce, and even soy sauces coming from rural Japan.
Marukome, which has a factory in Southern California, has approx. 25% share of the miso market. Many kinds of miso are also available in the US, such as low-sodium miso and organic miso.
In the 1970s sushi became popular in the US, especially the California roll, but at the time it was difficult to obtain raw fish, since Americans were not in the habit of eating anything raw. Therefore, creative sushi without raw fish that used ingredients like imitation crab, avocado, cucumber etc. became the norm at the time.
Nearly 40 years have passed since then, and thanks to technological innovation and the efforts of many Japanese wholesale companies etc., it is now possible to obtain seafood in the US that is in the same fresh condition as seafood sold in the fish markets of Japan.
The early 2000s had a sake boom, and currently the US is having a second sake boom. Gourmand Americans who are educated about sake have begun ordering sake by the specific prefecture and brewery, and even restaurants that are not Japanese restaurants are offering sake options with their meals. Sparkling sake, Daiginjo-shu sake that can be drunk like wine, and pure Junmai-shu sake with punch are gaining popularity in the US.
They say more than 500 types of sake are already available in the US, and customers who previously drank only hot sake or sake cocktails are now trying different brands and different ways of drinking sake, and can even distinguish the difference between Daiginjo-shu or Junmai-shu etc.
List of Japanese grocery stores and ingredient suppliers
Below is a list of Japanese food importers who wholesale to supermarkets and restaurants, as well as supermarkets that sell Japanese food to the general public.
This list consists of vendors frequently used by Japanese in your country. (Some shops carry not only Japanese cooking supplies but also kitchen ware)
◇Mitsuwa Market Place San Jose
675 Saratoga Avenue, San Jose, CA 95129
https://mitsuwa.com/
◇Marukai Cupertino
19750 Stevens Creek Blvd, Cupertino, CA 95015
https://www.marukai.com/t-cupertino.aspx
◇Nijiya San Jose
240 Jackson St. San Jose, CA 95112
http://www.nijiya.com/
◇Super Mira Japanese Grocery and Organic Store
1790 Sutter St. San Francisco,CA
http://supermira1790.blogspot.com/p/about-us.html
◇Imahara Produce
19725 Stevens Creek Blvd Cupertino, CA 95014
◇True World Foods San Francisco LLC
1815 Williams Street San Leandro, California 94577
https://www.trueworldfoods.com/
◇JFC International Inc
540 Forbes Blvd, South San Francisco
https://jfc.com
◇Mutual Trading Co., Inc.
431 Crocker St., Los Angeles, CA 90013
https://lamtc.com/
◇Wismettac Asian Foods
SAN FRANCISCO BRANCH
340 Valley Drive
Brisbane, California 94005-1208
http://www.wismettacusa.com/
Number of Local Japanese People
15,077 Japanese live in San Jose, as of 2018.
Number of Local Japanese Restaurants
According to a survey by the Japan External Trade Organization, in 2018, the number of Japanese restaurants in State of California was 4,468.
Out of 4,468, 236 Japanese restaurants are located in San Jose area.
For American People Wanting to Study Japanese Cuisine in Japan
Do you want to study Japanese cuisine in Japan one day? Chefs Wonderland, an agency for helping foreign visitors study cooking in Japan, can make all your cooking school dreams come true.
There are two main ways to study Japanese cuisine in Japan.
One way is to enroll in a culinary school.
The other is to find work at a Japanese restaurant in Japan, although this is not very easy to do.
How Many American People are Living in Japan?
58,484 American live in Japan and 1,526,407 visited Japan in 2018.
Study Japanese Cuisine at a Culinary School
If you want to attend a Culinary Technical College for Japanese people, you need to be able to speak fluent Japanese, but even if you can't speak Japanese, you can study Japanese cuisine at one of the following schools that offer English courses lasting anywhere from one day to three months.
There are classes for beginners, short-term intensive courses to get a certificate, and private classes for professional chefs.
Culinary Schools in Japan
The first and the most popular sushi school in the world.
Japanese culinary training including sushi, kaiseki, yakitori, wagashi and more.
More than 1,000 graduates from over 50 countries.
International Ramen School
Ramen study program combined with OJT
Study Japanese Cuisine While Working
Under the current immigration laws, foreigners have very limited opportunities to work in restaurants in Japan, you would need a working holiday visa, a spouse visas, or a type of special activity visa issued only to a few people. If you want more information on studying Japanese cuisine while working in Japan,
please see the following article.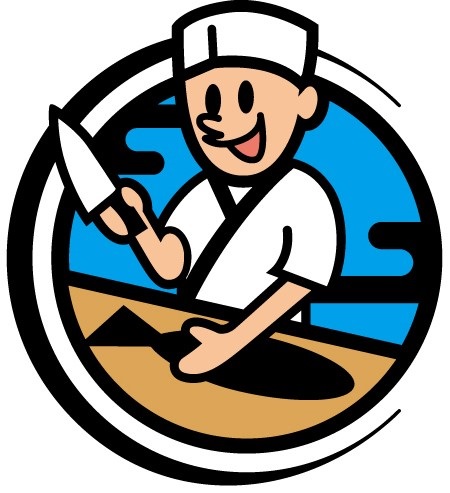 We look forward to your visit to Japan!
Would you like to know more?