Japanese grocery stores and ingredient suppliers in South Africa
This page is for food lovers and professional chefs in South Africa that are looking for Japanese cooking supplies.
There's no reliable supply of Japanese rice grown in Japan, but Japanese rice grown in California or Australia is similar enough, you can find it at Chinese or Korean grocery stores that also sell Japanese food supplies.
Kikkoman soy sauce from Singapore is the most widely available, but Yamasa soy sauce can also be found at some supermarkets.
If you are not too fussy about the brand, you can buy miso at Chinese and Korean grocery stores.
The waters near South Africa are known to be one of the best fishing grounds for southern bluefin tuna in the world, even Japanese deep-sea fishing boats stop by, however most of it is exported overseas, so the quantity available is limited. But if you get your timing is right, you can get good quality tuna. There is also a reliable supply of salmon.
Many Japanese restaurants seem to think that importing supplies from Japan is not worth the transportation costs, so they work with the limited seafood available locally to create their menus.
You can get major brands of sake, such as Hakutsuru, through local suppliers.
List of Japanese grocery stores and ingredient suppliers
Below is a list of Japanese food importers who wholesale to supermarkets and restaurants, as well as supermarkets that sell Japanese food to the general public.
This list consists of vendors frequently used by Japanese in your country. (Some shops carry not only Japanese cooking supplies but also kitchen ware)
◇Ding Ho
VRP Industrial Park, 6 Track
Cres, Montague Gardens, Cape Town 7441
http://www.dingho.co.za/
◇N1 Chinese Supermarket
Shop 22A N1 Value Centre,
Goodwood, Cape Town
https://www.chinesesupermarket.co.za/
◇Hong Da Asian Supermarket
■Sea Point Branch
Shop 100, Main Rd, Sea Point, Cape Town
■Rondebosch Branch
Shop 2, 14 Main Rd, Rondebosch, Cape Town
◇SETAMONO JAPANESE HOMEWARE
Shop 5, The Old Cape Quarter Lifestyle Village
De Waterkant, Corner of Dixon & Waterkant Street,
Cape Town, 8005, South Africa
◇Kokoro South Africa
Shop # G5, Rivonia Junction Centre, Corner Rivonia Road & Mutual Road,
Rivonia, Sandton, 2129 Johannesburg
https://www.facebook.com/kokorosouthafrica/
◇Sun Sun Asian Food
63 Adelaide Tambo drive, Durban North 4051
https://sunsun.co.za/
◇Bartho's Fish Co.
Shop 12D 8-12 Mackeurten Ave, Durban North
https://www.barthosfishco.co.za/
◇Waza Online Shop
Number of Local Japanese People
1,408 Japanese people live in South Africa, as of 2018.
Number of Local Japanese Restaurants
As of January 2020, there are about 700 local restaurants are listed in Tripadvisor as providing sushi but we assume that there are only 10 to 20 Japanese restaurants provides in authentic Japanese cuisine now.
South Africa has great business opportunity with promising growth potential in Japanese food industry.
For South African People Wanting to Study Japanese Cuisine in Japan
Do you want to study Japanese cuisine in Japan one day? Chefs Wonderland, an agency for helping foreign visitors study cooking in Japan, can make all your cooking school dreams come true.
There are two main ways to study Japanese cuisine in Japan.
One way is to enroll in a culinary school.
The other is to find work at a Japanese restaurant in Japan, although this is not very easy to do.
How Many South African People are Living in Japan?
As of 2018, there are 988 South African people living in Japan.
Study Japanese Cuisine at a Culinary School
If you want to attend a Culinary Technical College for Japanese people, you need to be able to speak fluent Japanese, but even if you can't speak Japanese, you can study Japanese cuisine at one of the following schools that offer English courses lasting anywhere from one day to three months.
There are classes for beginners, short-term intensive courses to get a certificate, and private classes for professional chefs.
Culinary Schools in Japan
The first and the most popular sushi school in the world.
Japanese culinary training including sushi, kaiseki, yakitori, wagashi and more.
More than 1,000 graduates from over 50 countries.
International Ramen School
Ramen study program combined with OJT
Study Japanese Cuisine While Working
Under the current immigration laws, foreigners have very limited opportunities to work in restaurants in Japan, you would need a working holiday visa, a spouse visas, or a type of special activity visa issued only to a few people. If you want more information on studying Japanese cuisine while working in Japan,
please see the following article.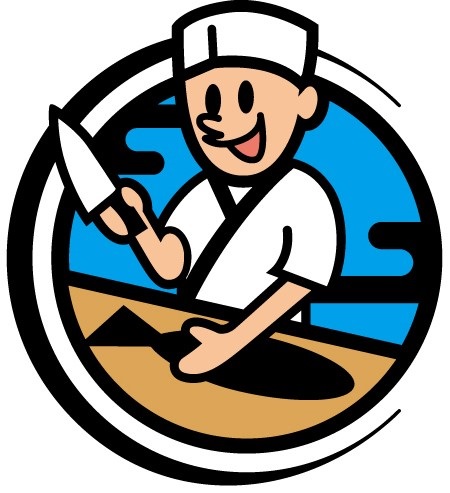 We look forward to your visit to Japan!
Would you like to know more?