Japanese grocery stores and ingredient suppliers in UAE
This page is for food lovers and professional chefs in UAE that are looking for Japanese cooking supplies.
If you go to a Japanese grocery store you can buy Japanese rice grown in Japan, and Japanese rice grown in the US.
As well, local health food stores sometimes sell Italian or Australian grown sushi rice.
A wide variety of shops sell Kikkoman soy sauce produced in either Singapore or America as well as soy sauce from China or South Korea.
You can get miso at Japanese grocery stores and at local health food stores.
The UAE relies on imports for about 80% of its food supplies, and many Japanese restaurants there also rely heavily on imports for their supplies.
The ingredients for Japanese food are imported both by air and by cargo ship, with ships mainly delivering dry goods such as seasonings etc. Fresh foods that cannot be procured locally are often brought in by air cargo, for example fresh fish (yellowtail, sea bream, eel, etc.) as well as Japanese beef, vegetables, etc.
It seems that some shops use ingredients imported from countries other than Japan, such as Norwegian salmon, Indian Ocean tuna, Omani shrimp etc.
As many well know, drinking alcohol is prohibited in the UAE for to religious reasons, but sake and shochu can be purchased through a government-approved alcohol dealer.
In addition, in order to serve alcohol in restaurants, it is necessary to obtain a license to serve alcohol, and certain conditions regarding the location must be met, usually the restaurant must be in a hotel (with some exceptions).
List of Japanese grocery stores and ingredient suppliers
Below is a list of Japanese food importers who wholesale to supermarkets and restaurants, as well as supermarkets that sell Japanese food to the general public.
This list consists of vendors frequently used by Japanese in your country. (Some shops carry not only Japanese cooking supplies but also kitchen ware)
◇Dean Fujiya Supermarket
G Floor, Saleh Al Lahej Bldg, Next to Lamcy Plaza – Oud Metha Rd Dubai
https://www.deansfujiya.com/
◇Gourmeya
Sheikh Zayeed Road, Al Kawakeb Building Block-E Ground Floor, Dubai
http://www.gurumeya.com/e/index.html
◇1004 Gourmet
Onyx Tower 1, P2 #4A – Sheikh Zayed Rd – Dubai
https://www.1004gourmet.com/
◇A Mart Supermerket UAE
Matloob Building, Sheikh Zayed Road, Al Safa 1 – Dubai
https://www.facebook.com/amartuae
◇Market and Platters
G Floor,Marina Pinnacle Tower,Al Safouh Road,Dubai Marina – Dubai
http://marketandplatters.com/the-market/
◇Abela Supermarket
Ground Floor, Bin Butti Building, Al Khalidiya – Abu Dhabi
◇SUMMIT TRADING COMPANY LLC.
Abu Dhabi, United Arab Emirates
https://www.summit.ae/
◇Ajman General Services & Supplies Co., L.L.C.
Ajman – United Arab Emirates
https://www.agssuae.com/index.html
Number of Local Japanese People
4,280 Japanese people live in UAE, as of 2018.
Number of Local Japanese Restaurants
As of 2016, according to a JETRO report (Japan External Trade Organization), the UAE currently has 195 restaurants serving Japanese food.
Of these, the highest concentration is in Dubai with 154 shops, while 34 are in Abu Dhabi, and another 7 are in other cities.
These 195 restaurants include many different kinds of restaurants, with all kinds of Japanese food served, some offer traditional Japanese food, others sell creative Japanese food, some specialize in sushi, and others are simply fast-food shops in mall food courts.
For UAE People Wanting to Study Japanese Cuisine in Japan
Do you want to study Japanese cuisine in Japan one day? Chefs Wonderland, an agency for helping foreign visitors study cooking in Japan, can make all your cooking school dreams come true.
There are two main ways to study Japanese cuisine in Japan.
One way is to enroll in a culinary school.
The other is to find work at a Japanese restaurant in Japan, although this is not very easy to do.
How Many UAE People are Living in Japan?
As of 2018, there are 121 UAE people living in Japan.
Study Japanese Cuisine at a Culinary School
If you want to attend a Culinary Technical College for Japanese people, you need to be able to speak fluent Japanese, but even if you can't speak Japanese, you can study Japanese cuisine at one of the following schools that offer English courses lasting anywhere from one day to three months.
There are classes for beginners, short-term intensive courses to get a certificate, and private classes for professional chefs.
Culinary Schools in Japan
The first and the most popular sushi school in the world.
Japanese culinary training including sushi, kaiseki, yakitori, wagashi and more.
More than 1,000 graduates from over 50 countries.
International Ramen School
Ramen study program combined with OJT
Study Japanese Cuisine While Working
Under the current immigration laws, foreigners have very limited opportunities to work in restaurants in Japan, you would need a working holiday visa, a spouse visas, or a type of special activity visa issued only to a few people. If you want more information on studying Japanese cuisine while working in Japan,
please see the following article.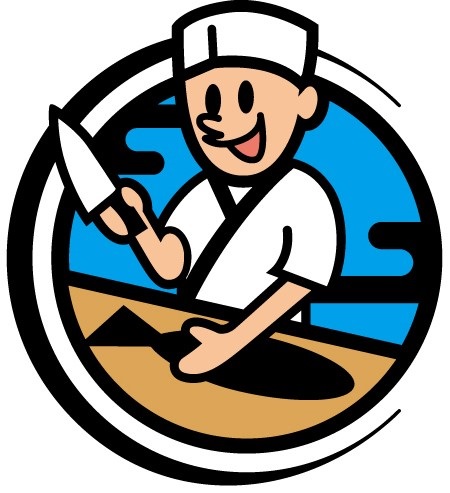 We look forward to your visit to Japan!
Would you like to know more?