Budget Robot Izakaya opened temporarily in Ikebukuro!
Japan has been producing a lot of robot anime, such as Astro Boy, Gundam, Doraemon, and Evangelion. Robots are not only featured in anime but also in a practical scene of cooking in these years. Suzumo's machine that shapes a rice ball for each sushi piece is well known to sushi chefs around the world, but there are also other robots that can make takoyaki (ball-shaped snacks filled with octopus) or okonomiyaki (savory pancakes).
One of the reasons for the Japanese food service industry to accelerate the introduction of cooking robots is the decline in the birth rate and the overall population.The population of Japan was about 128 million in 2010, but the number is estimated to decrease by 10% by 2030 and goes down to 116 million.
Especially, we can find a drastic fall in the population of young people. There were 2.08 million people who were at the age of 20 in 1994, but the number decreased over the next 25 years to 1.22 million. This is a decrease of the population by 41%.
With the drop in the population of young people, it is getting difficult for restaurants to find employees. It is not rare that no one applies to jobs posted on restaurant employment websites or magazines. Although the situation may be different for family-owned small restaurants, large restaurant companies have only two ways to survive in future Japan: either hiring foreigners in addition to native-born Japanese or using cooking robots to run the business with a small number of the staff.
Senbero Izakaya with a Robot Bartender
A robot bartender was introduced by a senbero izakaya, Ikkenme Sakaba, Ikebukuro South Exist Branch.
If you know what "senbero" means, you are an izakaya freak! "Senbero" is a shortened term of "Sen-yen de Berobero," meaning you can get drunk for 1,000JPY. As a slang for Japanese who love drinking, senbero means you enjoy drinking by paying 1,000 JPY in total, covering drinks for 200 – 300 JPY and a small amount of snacks.
Ikkenme Sakaba is almost a mecca for senbero fans. It opens at 9am and is bustling with a wide range of customers, young and old, men and women, from morning to night.
I heard that this senbero izakaya was having a demonstration experiment till March 19, for the purpose of developing the field operation that enables robots and people work together and I decided to go to see the experiment.
Draft Beer Served by a Robot for 300 JPY
Now, there is a robot bartender in the restaurant!
Here is the menu of the drinks it serves. (The robot can make 6 kinds of drinks.) The restaurant also has other food and drink menu you can order with a server.
From this menu, I ordered a draft beer (300 JPY). I got a ticket with a QR code from a server and placed it on a designated spot. The code is read automatically and the robot starts to operate.
The robot takes a plastic cup and pour beer into it, while calculating the amount of foam.
The fun part of this robot is that it is not only a cooking robot: its facial expression is shown on the display and it talks to you in Japanese so that you can feel related to its human elements.
There is a censor attached to this robot, which identifies an event and the weather of the day, the customer's sex, age, or expression and changes what the robot speaks accordingly.
Well, how is the taste of the beer? It is good! It is no different from the beer poured by a person. The robot bartender is full of smiles and relatable, but you do not need tips either!
It takes about 40 seconds to pour a draft beer and 100 seconds to make a cocktail. Apparently, there is not much difference between the times taken by a robot and the staff.
Drinking the draft beer poured with the robot's smile, I ordered edamame (180 JPY) and torikawa (Chicken Skin) with ponzu (250 JPY). Food is cooked and served by the staff.
Cassis Soda after Draft Beer
Next, I tried cassis soda (300 JPY) made by the robot. It puts ice in a cup, pour cassis, and mix with soda. Stir with a swizzle stick and here you are. It takes 100 seconds, longer than a draft beer. Check out the video to watch the process here!
With a draft beer (300 JPY), cassis soda (300 JPY), torikawa with ponzu (250 JPY), edamame (180 JPY) and a 10 % tax, I paid 1,073 JPY in total! It went a little over 1,000 JPY, but I enjoyed getting tipsy.
1,000 JPY and a robot gets you Senbero drunk!
This robot izakaya finished its experiment on March 19, but they seem to be using the data collected to pursue the method in which human and robots can work together. I heard that the robot itself costs 6 million JPY and the total cost for the operation is about 10 million JPY. Since it is still at an experimental phase, they do not seem to take into account cost efficiency, but my sense is that customers, including me, find the idea fascinating.
The situations surrounding the coronavirus in Japan are still changing rapidly, but when you come to Japan next time, you may find a robot izakaya! I bet you'll love it!
What would you like to know more?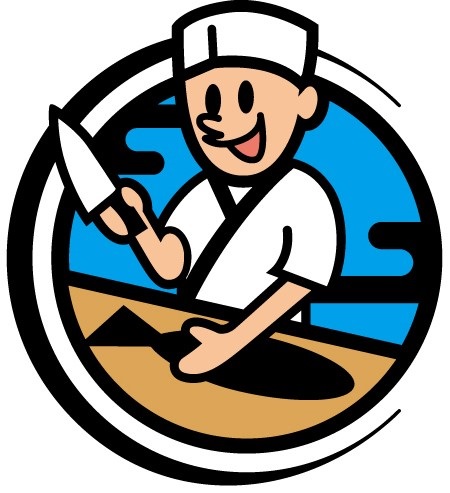 For those who want to learn Japanese cuisine in Japan
The first and the most popular sushi school in the world.
Japanese culinary training including sushi, kaiseki, yakitori, wagashi and more.
More than 1,000 graduates from over 50 countries.
International Ramen School
Ramen study program combined with OJT