Japanese grocery stores and ingredient suppliers in UK
December 17th 2020 Updated
This page is for food lovers and professional chefs in UK that are looking for Japanese cooking supplies.
In the UK, Japanese rice can be found in many places, at Japanese or Asian grocery stores, general supermarkets, as well as at Japanese food suppliers.
Japanese rice grown in Japan is sometimes used in high-end restaurants, but most Japanese restaurants in the UK use Japanese rice grown in California, Spain or Italy.
Besides Kikkoman soy sauce bottled in the Netherlands or Japan, Yamasa soy sauce and Shoda soy sauce are also commonly available. In recent years, gluten-free soy sauce has also come on the market.
White miso, red miso, Saikyo (Kyoto-style) miso and others are available at Japanese grocery stores and Japanese food suppliers.
You can purchase a wide variety of seafood in the UK and most Japanese restaurants buy local seafood from local suppliers. Considering the difficulties involved in importing products from Japan and the transportation costs, many shops feel it's not worth the bother.
However, the UK is not within the natural habitat of Hamachi (yellow-tail) therefore this fish is not readily available. Since Hamachi is highly popular in Japanese restaurants in the UK, many restaurants purchase vacuum packed fillets imported from Japan.
The value of sake exports to the UK increased by about 2.4 times from the year 2000 (¥118 million) to the year 2014 (¥288 million). Against the backdrop of an increase in the number of Japanese restaurants in the UK and efforts to popularize sake by Japanese residents in the UK, the trend has continued to increase steadily despite Lehman shock and the Fukushima accident.
The unit price of sake (amount vs quantity) is on the rise, seemingly because of its increasing popularity in high-end Japanese restaurants. Imports of sake produced in countries other than Japan, such as the US, are also increasing.
List of Japanese grocery stores and ingredient suppliers
Below is a list of Japanese food importers who wholesale to supermarkets and restaurants, as well as supermarkets that sell Japanese food to the general public.
This list consists of vendors frequently used by Japanese in your country. (Some shops carry not only Japanese cooking supplies but also kitchen ware)
◇Tasaki Foods
Tazaki Foods Limited 12 Innova Way Enfield Middlesex
https://www.tazakifoods.com/

◇Wismettac Harro Foods Ltd
Oak Point Oakcroft Road Chessington Surrey
http://www.harrofoods.co.uk/

◇Mizkan Euro Ltd.
PO Box 145 Birmingham B24 8 WR
https://www.mizkan.co.uk/
◇JFC (UK) LIMITED
Unit 17, 7 Premier Park Road,
London, NW10 7NZ, UK
https://www.jfc.eu/en/contact/
◇Freedown Food Wagyu
Unit 43 London stone Business Estate Broughton Street
https://www.freedownfood.co.uk/
◇T.K. Trading
The Chase Centre, Unit 6-7, Chase Rd, London NW10 6QD
https://japan-foods.co.uk/pages/london-shop
◇World Sake Imports
57-61 Mortimer Street London W1W 8HS United Kingdom
https://www.worldsake.uk/
◇Rice Wine Shop
82 Brewer Street, London W1F 9UA
http://www.ricewineshop.com/shop/index.php
◇Japan Centre Online
https://www.japancentre.com/en
◇Atari-Ya
-Finchley shop
595 High Road, North Finchley, London, N12 0DY
-West Acton shop
7 Station Parade, West Acton, London, W3 0DS
-Golders Green shop
15-16 Monkville Parade, Finchley Road, London
-Kingston Shop
44 Coombe Road, Kington-upon-Thames,London
https://www.atariya.co.uk/shops
◇Ichiba London
Level -2 Westfield, London W12 7HB
https://www.ichibalondon.com/
◇Natural Natural
-Finchley Road Shop
1 Goldhurst Terrace London NW6 3HX
-Ealing Common Shop
21 Station Parade Uxbridge Road London W5 3LD
http://www.natural-natural.co.uk/naturalnatural/index_j.html
◇Hello Kitchen
2nd. Floor, 10 North End Road, London, NW11 7PH, UK
http://www.hellokitchen.co.uk/en/index.php
◇SeeWoo Glasgow Cash and Carry
The Point, 29 Saracen Street, Hamilton Hill, Glasgow
https://www.seewoo.com/contact-glasgow
◇Seoul Plaza Birmingham
536 Bristol Road, B29 6BD Birmingham
 https://www.facebook.com/pages/Seoul-Plaza/169543179730287
◇Day in Supermarket
– Main Shop
Unit 1, Po-On BLDG, Wrottesley Street, Birmingham. B5 4RT
– Second Shop
B101, Cathay Street, Arcadian Centre, Birmingham. B5 4TD
https://www.dayin.co.uk/
◇W H Lung Cash and Carry
81-97 Upper Brook Street M13 9TX Manchester
https://www.facebook.com/pages/W-H-Lung-Cash-Carry/101731239891008
◇Danomart
214 Cheltenham Road, Bristol
https://www.facebook.com/danomart/

◇Seoul Plaza Cambridge
91-93 Mill Rd, Cambridge
https://www.facebook.com/pages/Seoul-Plaza/139256179452839
◇Sushi Sushi Online Shop
◇Wasabi Company
https://www.thewasabicompany.co.uk/
◇Namayasai Japanese Vegetable
Number of Local Japanese People
60,620 Japanese people live in UK, as of 2018.
Number of Local Japanese Restaurants
Across the UK, as of 2019 about 600 Japanese restaurants were listed on Eat Japan.
A 2015 JETRO survey of Japanese restaurant menus in London found that about 85% offered sushi, about 55% offered curry rice, and about 30% offered ramen.
What is noteworthy compared to other countries is the popularity of Japanese curry rice. As a matter of fact, Japanese curry rice didn't come from India, but was brought from England about 150 years ago and evolved on its own in Japan. It's very interesting that this curry was then brought back to England to become so popular.
Japanese Community Website
You can find the latest information on Japanese food suppliers on the following website.
For British People Wanting to Study Japanese Cuisine in Japan
Do you want to study Japanese cuisine in Japan one day? Chefs Wonderland, an agency for helping foreign visitors study cooking in Japan, can make all your cooking school dreams come true.
There are two main ways to study Japanese cuisine in Japan.
One way is to enroll in a culinary school.
The other is to find work at a Japanese restaurant in Japan, although this is not very easy to do.
How Many British People are Living in Japan?
As of 2018, there are 17,734 British people living in Japan.
In addition, 333,979 British people visited to Japan in 2018.
Study Japanese Cuisine at a Culinary School
If you want to attend a Culinary Technical College for Japanese people, you need to be able to speak fluent Japanese, but even if you can't speak Japanese, you can study Japanese cuisine at one of the following schools that offer English courses lasting anywhere from one day to three months.
There are classes for beginners, short-term intensive courses to get a certificate, and private classes for professional chefs.
Culinary Schools in Japan
The first and the most popular sushi school in the world.
An academic program that reflects the latest trends in Japanese cuisine.
More than 1,000 graduates from over 50 countries.
International Ramen School
Ramen study program combined with OJT
One day customized private sushi lesson
90min Sushi Making Workshop
90min sushi making lesson for FUN!
Study Japanese Cuisine While Working
Under the current immigration laws, foreigners have very limited opportunities to work in restaurants in Japan, you would need a working holiday visa, a spouse visas, or a type of special activity visa issued only to a few people. If you want more information on studying Japanese cuisine while working in Japan,
please see the following article.
Working holiday visas are issued to British nationals between the ages of 18 and 30 with a maximum of 1,000 people per year.. If you can get a Working Holiday Visa, you can enjoy vacationing and working in Japan for up to one year.
If you are thinking about going on a Working Holiday to Japan, please see the following article.
Japan Working Holiday Guide – 15,000 youth get working holiday visa every year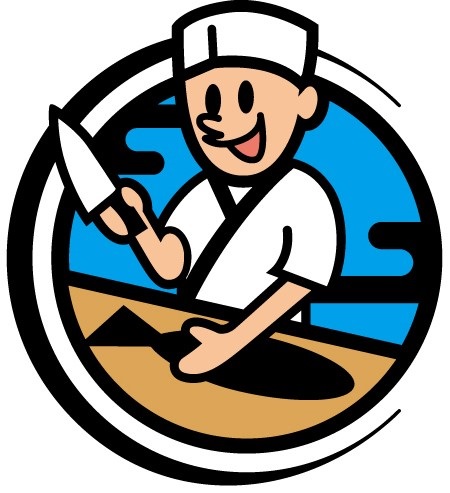 We look forward to your visit to Japan!
Would you like to know more?