Japan Working Holiday Guide – 15,000 youth get working holiday visa every year
Working Holiday status is available for travelers from countries and regions that have a partnership agreement with Japan, and allows them to enter the country and to undertake employment to supplement their travel funds. Both part-time and full-time employment are allowed to help support the person while they are in Japan for vacation purposes.
As of 2020, Japan has partnerships with the following 26 countries and regions, and about 15,000 people come to Japan on a working holiday visa each year.
Please see the lists of countries and regions that have a partnership agreement with Japan from here.
| | |
| --- | --- |
| Countries/Areas | Max number that could be issued per year |
| Australia | No Limit |
| New Zealand | No Limit |
| Canada | 6,500 |
| Argentina | 200 |
| Chile | 200 |
| UK | 1,000 |
| Ireland | 800 |
| Spain | 500 |
| Portugal | No Limit |
| France | 1,500 |
| Germany | No Limit |
| Austria | 200 |
| Norway | No Limit |
| Netherlands | *Starts from 2020 |
| Sweden | No Limit |
| Iceland | 30 |
| Poland | 500 |
| Denmark | No Limit |
| Slovakia | 400 |
| Hungary | 200 |
| Czech | 400 |
| Lithuania | 100 |
| Estonia | No Limit |
| South Korea | 10,000 |
| Taiwan | 10,000 |
| Hong Kong | 1,500 |
In principle, it's possible stay for a maximum of one year.
The following are the main requirements that citizens / residents of partner countries / regions need to obtain a working holiday visa.
The intention of vacationing in Japan.
You can work, but the primary purpose for a working holiday visa is not working, but vacationing. Please note that If your primary purpose is work, then your application may be rejected.
Must be between 18 and 30 years of age.
Australian, Canadian, and Korean citizens are supposed to be between 18 and 25 years of age, but if their government permits, they may still apply up until 30 years of age. Also, citizens of Iceland must be between the ages of 18 and 26.
Cannot bring children or dependents.
This is a visa for a long vacation, so holders cannot bring children or dependents along with them.
Must have a valid passport and return plane ticket (or funds to buy a return ticket).
Must have enough funds to support themselves during the initial part of their stay.
Must be healthy.
Cannot have had a working holiday visa before.
You can usually apply at the Japanese embassy or consulate in your country.
Depending on the country/region you live in, on average it takes somewhere between 1-3 months for the application to be approved. It may be necessary to submit documents for screening, and you may be asked to take an interview at the embassy.
For more information, please contact the Japanese embassy in your country/region.
"Status of Residence" for those with a working holiday visa are categorized under "Designated Activities", which is called 特定活動(Tokutei Katsudo) in Japan.
"Designated Activities" is specially designated by the Ministry of Justice to individual foreigners for activities that do not fall under other status of residence categories.
What type of job is available?
Working holiday visa holders are permitted to work both as part-time and full-time employees in order support themselves while in Japan for vacation purposes.
Unlike international students, they do not need to obtain a "Permission to Engage in Activity Other than that Permitted by the Status of Residence Previously Granted", and they are not limited to working 28 hours/week. They are able to work within the guidelines of the labor standards act just the same as Japanese people. They can work as a chef in a restaurant, or in an office or as an IT engineer.
However, they are not permitted to work in the adult entertainment industry (such as night cabarets and clubs).
How to find a job in Japan?
You can look for work on websites with job listings for working holiday visa holders or for foreigners.
Job Listing Website for Working Holiday Visa Holders in Japan.
https://www.job-board.info/
A full-time employee might be able to earn between 3-5 million JPY per year. (The average annual income of Japanese people is approx. 4-5 million JPY). This is the pre-tax amount, actual earnings after insurance and pension etc., are about 75% to 85% of the pre-tax amount. Please be aware that the income-tax for working holiday holders is higher than normal income-tax, so the net income will be around 65-75% of the pre-tax amount.
For part-time work, the hourly minimum wage varies by prefecture, but is usually between 1,000 – 1,200JPY / hour.
Income Tax for Working Holiday Visa Holders
Those who come to Japan on working holiday visas are expected to stay less than one year, therefore, they are considered "non-residents" under Japanese tax law. The income tax rate for "non-resident" workers is calculated separately from workers who are "residents", and is 20.42% of the gross income.

Some people may feel disappointed by the low salary, but other countries have similarly high income-tax rates for people who are taking a working holiday and who are expected to stay for less than one year.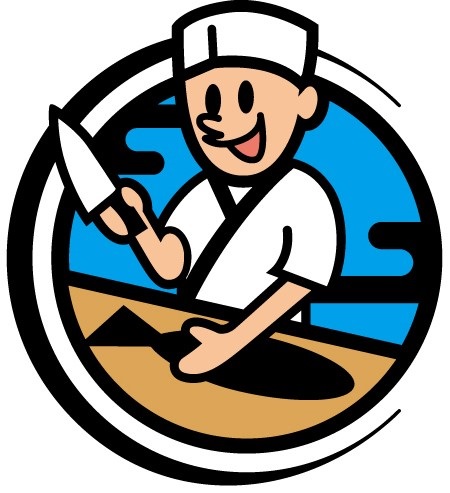 For those who want to learn Japanese cuisines in Japan…
Culinary Schools in Japan
The first and the most popular sushi school in the world.
An academic program that reflects the latest trends in Japanese cuisine.
More than 1,000 graduates from over 50 countries.
International Ramen School
Ramen study program combined with OJT
One day customized private sushi lesson
90min Sushi Making Workshop
90min sushi making lesson for FUN!