How to Find a Job as a Chef in Japan?
*As of June 2020, the number of job vacancies at restaurants in Japan is temporarily decreasing due to the coronavirus. Please note that this article was written in December 2019.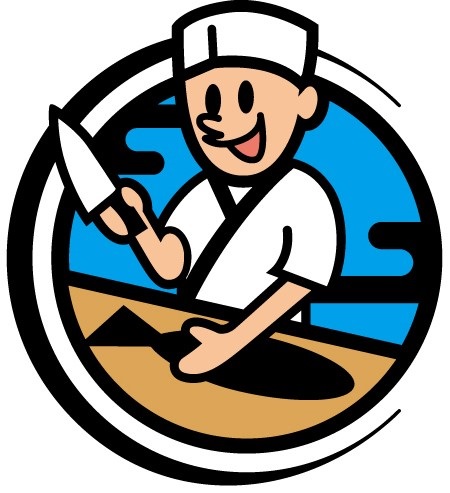 this page explains how to find a job as a chef in Japan!
Having a Visa is Essential for Working in Japan!
As of 2018, over 167,000 foreigners were working in Japan with legal work visas.
Some have Skilled Labor Visas, this is for chefs with 10 years of experience cooking cuisine other than Japanese cuisine, some have Student Visas which allow them to work up to 28 hours / week, some have Working Holiday Visas so they can work full-time in Japan for a year, and others have Spouse Visas so they can chose a job / work place without any restrictions.
If you are curious about what kind of work visa you could get, please check out this article.
How Much Can I Earn in Japan?
For a full-time worker in Japan, the average salary is 4.3 million JPY (39,000USD) before tax.
Some jobs available offer between 2.5 – 5 million JPY / year (23,000USD to 46,000USD / year) before tax. For very experienced chefs, there are jobs out there offering between 6 and 10 million JPY (55,000USD to 91,000USD) before tax. Although the average number of days off per month is 6-8 days, working conditions have improved over the past 5 years and most shops allow two days off a week.
For part-time work, the hourly wage varies by prefecture, but in Tokyo it averages between 1,050 – 1,300 JPY / hour (9 USD to 12 USD). Restaurant workers in Japan do not receive tips, so if you work part-time your salary will be fixed according to how many hours you work.
If you would like to know more about salary rates in Japan, please see this article.
How Much Japanese is Needed to Work in Japan?
Of the 4 million people working in the Japanese food and beverage industry, about 167,000, or 4%, are foreigners. Therefore, communications are mainly in Japanese.
Only 10 – 20% of restaurants in Japan have English-speaking staff.
If you plan to work in a normal restaurant, you need at least daily-conversation level Japanese (N-4 of the Japanese Language Proficiency Test). To gain this level of Japanese, it takes 300 – 600 hours of studying.
However, as the number of foreign tourists has been increasing rapidly in recent years (32 million tourists visited Japan in 2019), the number of shops using English to communicate is also gradually increasing. In places like Niseko in Hokkaido, Hakuba in Nagano, or Kyoto, Okinawa, etc.
where there are many foreign tourists, some people are able to find jobs without being able to speak Japanese.
In addition, head chefs at authentic Italian, French, Thai, Chinese, and Indian restaurants are often foreign chefs with more than 10 years of experience, and they are hired even though they don't speak Japanese.
How to Find a Job in Japan?
When you can speak / read / write Japanese fluently
If you can write your resume in Japanese and are confident that you can speak fluently in Japanese during an interview, you can search for a job the same way as a Japanese person.
Search via Google and Apply on Your Own
If there's a shop you want to work at, search using the shop's name and keywords like "job offer" (求人) or "recruitment" (募集).
Sometimes job postings are listed on the business website or it's Facebook or Instagram page.
Check Job Ads in Magazines / Websites in Japan
Recruitment sites and magazines specializing in the food and beverage industry, such as Gourmet Caree (グルメキャリー) and Cookbiz (クックビズ ) etc. offer information on jobs in high-class sushi restaurants or Japanese restaurants, French, Italian, Spanish, Thai, Chinese, Korean, Indian etc.
There are also job opening in shops that are mainly drinking establishments, such as Izakayas, Irish pubs, bars, etc.
Register with a Recruitment Agency
Going to job fairs to meet with hiring managers directly is another way to find a job.
There are also job fairs for international students (those who are fluent in Japanese) who are attending culinary schools and universities.
When your Japanese is not fluent
Most job listings in Japan are in Japanese, therefore, the resume submitted should also be in Japanese.
If you are not fluent in Japanese, we recommend that you search for a job in the foreign community in Japan, where you can apply in English and other languages.
Job websites for English speakers in Japan
Register with a recruitment agency
Rather than a domestic agency, it might be better to register with an agency that focuses on bilingual personnel, such as Daijob, Hays Japan, or Robert Walters. Many of their clients are foreign-affiliated hotels, so you may be able to get a job in a hotel restaurant or bar.
Also, by getting started in the food and beverage industry you may be able to switch to another field (i.e.: food and beverage related IT companies). The career consultants of such agencies can also speak English so you can gain more information on job trends for foreigners in Japan.
Job boards for Working Holiday Visa holders
If you have a working holiday visa in Japan, you can try the job boards provided by the Japan Working Holiday Association. Besides jobs in local restaurants and the like, they have a variety of postings like farm jobs and winter sports rental shops etc.
For those who are interested in working holiday visa in Japan, please refer this article.
Go to the place you want to work and talk with them
If there's a place you really want to work, just go there and talk to them directly, tell them honestly your desire to learn about the food and services they offer, and see if there is space for you to work one or two days a week, as a part-time worker.
This is not just a suggestion for foreigners, this is how Japanese people often seek a job, going repeatedly to a shop that they love until they get a chance to work there.
Whether foreigner or Japanese, if the owner sympathizes with how you feel, you may get an opportunity to work.
Keep in mind, if you get a chance to work and also be paid, you will need a legal working visa.
Please check in advance what kind of work you can legally do with your status of residence.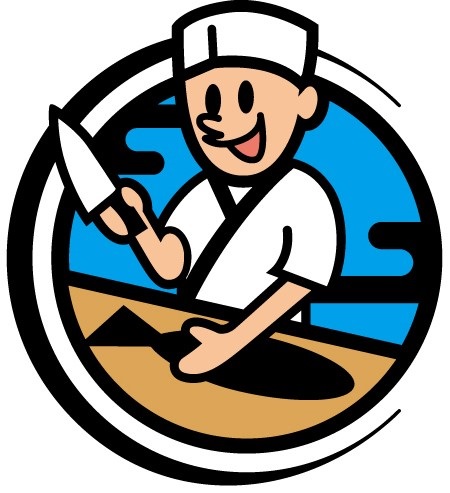 For those who want to learn Japanese cuisine in Japan
Culinary Schools in Japan
Chefs Wonderland is a website for food lovers who want to work or take cooking classes in Japan. If you are interested in taking cooking classes, we recommend the following schools.
The first and the most popular sushi school in the world.
Japanese culinary training including sushi, kaiseki, yakitori, wagashi and more.
More than 1,000 graduates from over 50 countries.
International Ramen School
Ramen study program combined with OJT