Confectionary Schools in Japan
"I want to learn how to make sushi"
"how to cook traditional Japanese cuisine"
"I want to study Ramen!"
There are so many requests like these from people who want to study cooking abroad, but there is another kind of request;
"I want to learn Japanese baking, pastry making and confectionery."
Confectionery in modern Japan is a blend of Western confectionery and bread making from Europe, especially France, and traditional Japanese confectionery (Wagashi) with its emphasis on the four seasons.
This blended culture is unique and gaining an international reputation.
For example, as of 2020, the Tsuji Institute of Patisserie, where you can learn Western and Japanese confectionery as well as bread making, had 154 international students, with the number increasing every year.
"I want to study confectionery in Japan and become a pastry chef, a chocolatier, a baker (boulanger), a Japanese confectionery (wagashi) craftsman".
This article is about the culinary schools that can make those dreams come true!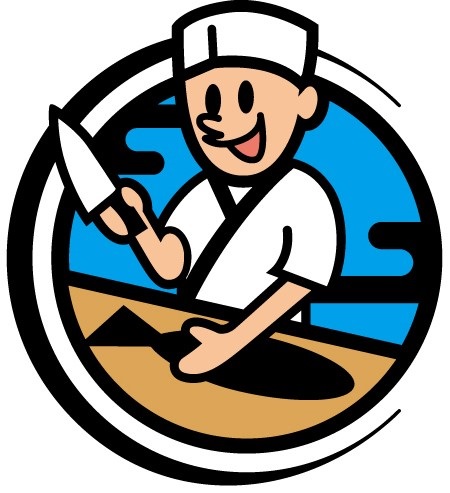 All about confectionery schools in Japan!
There are two types of schools in Japan that teach confectionery.
Authorized technical college for culinary arts (Chorishi Senmon Gakko) where students enroll for a year or two, or, private cooking schools that provide one day, or up to one-week, one-on-one training from a personal instructor.
Fluent Japanese proficiency (JLPT N-2 level) is necessary to enroll in a technical college. However, private cooking schools with personal instructors often supply an interpreter so the lessons can be provided in English.
Authorized Technical College for Culinary Arts
What are Authorized Technical Colleges?
These are technical colleges (Senmon Gakko) that have received national accreditation. If you attend and meet the school's requirements you will be awarded a diploma.
Not all cooking schools give out diplomas, to be sure to check in advance.
What are Authorized Technical Colleges for Culinary Arts?
Schools that provide training for chefs and others aiming to work in the food industry are called Authorized technical colleges of the Culinary Arts. Besides confectionery courses, they may also have cooking courses for Japanese food, Western food and Chinese food.
This article is specifically about cooking collages that teach confectionery, but if you want to know more about culinary schools in general, take a look at this article.
Do I need to speak Japanese?
Most of the students are young Japanese people between the ages of 18 and 25, therefore, all classes are held in Japanese.
Fluent Japanese proficiency (JLPT N-2 level) is required for admission.
It depends on the school, but usually courses last one or two years.
Again, it depends on the school, but usually a one-year course is 1.5 to 2 million JPY (approx 14,000 to 18,000USD, and a two-year course 3 to 4 million JPY (approx. 28,000 to 36,000USD).
What kind of visa is needed?
In most cases, you will need to obtain a Student Visa to attend a culinary school.
What kind of qualification can I get?
Depending on the school, you may be able to obtain a diploma, or a professional chef's license (national certification).
Can I work while I study?
In general, you can work part-time up to 28 hours a week if you obtain permission (資格外活動 / Permission to Engage in Activity
Other than that Permitted by the Status of Residence Previously Granted). Many people work part-time at confectionery stores or restaurants while attending school.
Can I work after graduation?
If you can find a job before graduation, you can get a "Designated Activity Visa" or a "Specified Skilled Worker Visa" to work at a patisserie, bakery, restaurant, etc. in Japan.
Please refer this article.
There are schools where you can comprehensively study Western confectionery, bread making, and Wagashi.
In other schools, the subjects are separated into majors and you can choose which one to specialize in.
Western confectionery is traditionally categorized into separate fields; pâtisserie, confiserie and glacerie (pastry, confectionery and ice-cream making), with each being an established profession. At Japanese confectionery colleges, it is common to cover everything.
A patisserie can mean a shop where pastries and cakes are sold, here however, patisserie means typical Western sweets made of flour, eggs, milk, and sugar.
This includes cakes, pies, tarts, puddings, crepes, cream puffs and biscuits. Although they are not made with flour, macaroons (made from almonds, egg whites and sugar), meringues of egg white, other dessert sweets such as mousse, jelly, bavarois, custard pudding etc.
and frozen desserts are also treated as patisserie.
Confiserie means sugar confectionery, made mainly from sugar and putting to use the characteristics of sugar. Specifically, candies such as hard and soft candies, nougats, caramel and marshmallows, chewing gum, chocolates, candied nuts and fruits, marron glaces, etc. that do not use any kind of flour and that are not baked in the oven.
Chocolate confectionery using sugar may in some cases be treated as an independent category rather than confiserie.
Glacerie refers to cold and frozen sweets. Ice cream and sorbet fall under glacerie.
If you major in Western confectionery, you will study these three, patisserie, confiserie and glacerie. In addition, depending on the school, you may also study how to make Western confectionery using Japanese ingredients such as matcha, kinako, and azuki beans.
Wagashi (Japanese Sweets)
In 2013, "Washoku" (Japanese food) was registered with UNESCO as an Intangible Cultural Heritage. Of course, Japanese Wagashi (confectionery) is included. Japanese sweets have been gaining popularity world-wide because of their natural ingredients, health properties, visual beauty, etc.
The main ingredients of wagashi are red beans, rice flour, wheat flour, bracken starch, agar, starch syrup, sugar, etc. Learn more about the following wagashi sweets.
Daifuku, Strawberry-daifuku, Sakura-mochi, Dangos, and more.
Manju (a bun stuffed with sweet bean jam), Uiro (sweet rice jelly) and more
Dorayaki (a bean-jam pancake), Imagawayaki (thick pancake with bean jam), Taiyaki (a fish‐shaped waffle filled with bean jam), Kuri-manju (chestnut bun) and more
Yokan (azuki-bean jelly), Mizu-yokan (soft azuki-bean jelly), Anmitsu (agar jelly sweets) and more
Nerigashi (Bean paste sweets)
Nerikiri (an artistic cake made of white bean jam), Gyuhi (rice cake made by kneading) and more
Deep-fried doughnuts, Karinto (Deep-fried Brown Sugar Snacks), Age senbei (Deep-fried Rice Crackers) and more
Crafted confectionery that artistically expresses nature and more.
Matcha Swiss-roll, Houjicha-macarons, Warabi-mochi Swiss-roll, and more
Japan's bread culture is characterized by a wide variety of breads from around the world. Mainly influenced by France, Japan has also developed its own unique bread culture.
Depending on the school, you can learn to make the following types of bread.
Pain de mie, Baguette, Rustique, Pain de seigle (Rye Bread), Pain au levain (Naturally Leavened Bread), Pain aux noix (Walnut Bread), Pain de campagne (Country Bread), Pain au chocolat (Chocolate Bread), Brioche, Croissant and more
Bagel, Pullman Loaf and more
Grissini, Focaccia, Panettone, Ciabatta and more
Kaisersemmel (Hard Roll), Brezel (Pretzel), Pumpernickel, Stollen, Marzipan and more
Melon Bread, Anpan (Sweet bean bun), Curry Bread, Cream Bun (Bun with custard filling), Japanese chocolate cornet, Japanese White Bread, Japanese Butter Roll (Crescent Roll), Miso Bread, Age-pan (Japanese deep-fried dough) and more
What would you like to know more?
What is a private culinary school?
A small cooking school that does not have national certification. At the time of graduation, you will receive a certificate of graduation.
Do I need to speak Japanese?
You won't need to speak Japanese as the instructor will be able to speak English or the class will be conducted through an interpreter.
Most of the courses are short programs of one day or one week.
Private lessons can be arranged from around 600USD/day).
What kind of visa is needed?
Many students come to Japan with short-term stay visas (90 days) and participate the course.
Can I work after graduation?
Since these schools are not accredited by the government, it's unlikely that you would be able to get a work-visa after graduation. Most students return home without working in Japan.
These private classes can often be customized. You can choose from Western confectionery, Japanese confectionery, bread baking, etc., deciding on the lesson content in consultation with the instructor.
For those who want to study for a longer period of time using Japanese, we recommend an accredited culinary college specializing in confectionery. For those who want to study for a short period of time using English, we recommend a private cooking school like Wagashi Course at Japan Culinary Institute
If you would like to know more culinary schools, please contact us using the form below.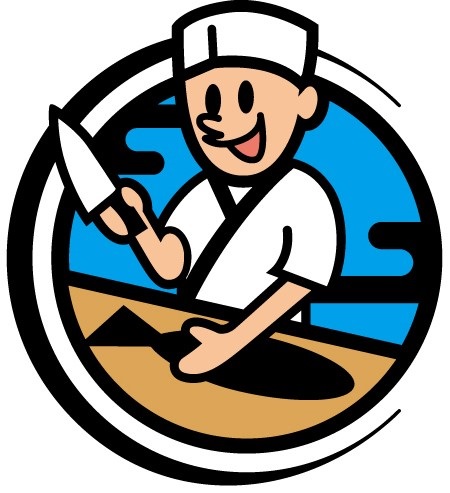 Looking forward to seeing you in Japan!
What would you like to know more?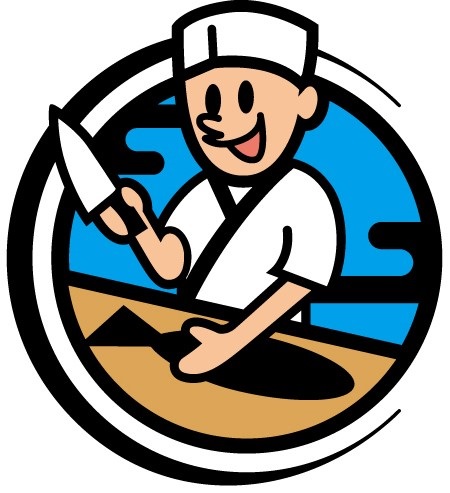 For those who want to learn Japanese cuisine in Japan
Culinary Schools in Japan
The first and the most popular sushi school in the world.
Japanese culinary training including sushi, kaiseki, yakitori, wagashi and more.
More than 1,000 graduates from over 50 countries.
International Ramen School
Ramen study program combined with OJT
What would you like to know more?