Buying kitchenware
in Osaka
Did you know Osaka has a "Kitchenware Town" for professional chefs, like Kappabashi in Tokyo? "Doguya-Suji of the West", lined with specialty stores selling kitchenware, is as equally admired as "Kappabashi of the East" and has a history of more than 130 years.
This 150-meter-long shopping arcade, with around 50 stores, is a gathering place for professional chefs looking for all the necessary items for their restaurant or home, such as cooking utensils and kitchenware, signboards, ceramics, glassware, noren shop curtains, zabuton cushions etc.
How to get the shopping street?
It's just five minutes on foot from Namba Station in downtown Osaka. If you need help, ask one of the locals; "Doguya-Suji wa doko desu ka?" (where is Doguya-Suji?), as all locals are familiar with this area.
From Midosuji Line, Namba Station
From the underground, use Exit 3 to return to the ground level. Once you enter the Nankai-dori shopping street, turn right at the first crossing and you will see the sign for Doguya-Suji Shopping Street directly ahead of you with the kanji character "道".
From Nankai Namba Station, South Gate
Exit via the South Gate and you will see a scramble crossing right in front of you. Ahead of the crossing on the left-hand side, you will see the sign for Doguya-Suji Shopping Street with the kanji character "道".
Most shops are open from 10am to 6pm. Holidays vary by shop.
Located next to Tsutenkaku Tower, the symbol of Osaka, this store specializes in Japanese knives from around Osaka, Sakai and across Japan. It draws numerous local and foreign chefs alike. At this famous knife shop, staff speak English and several other languages. Foreign chefs who work at Kaiseki restaurants in Kyoto often visit. A variety of left-handed knives are also available.
As the name Tower Knives suggests, not only are they located in the vicinity of Tsutenkaku Tower in Osaka, but there is also a store close to Tokyo Skytree Tower.
Shop Information
Tower Knives Osaka
Open: 10:00~18:00 Daily
Address: 1-4-7, Ebisuhigashi, Naniwaku, Osaka-shi, Osaka
Would you like to know more?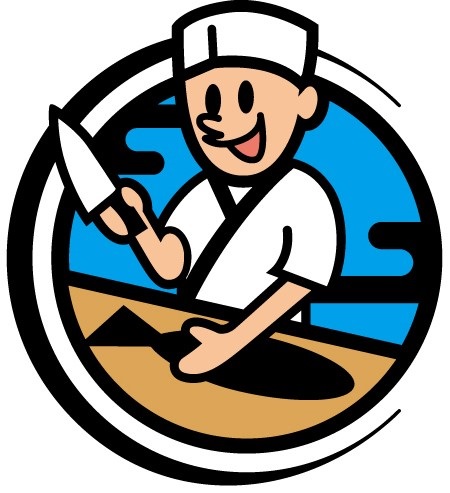 For those who want to learn Japanese cuisine in Japan
The first and the most popular sushi school in the world.
Japanese culinary training including sushi, kaiseki, yakitori, wagashi and more.
More than 1,000 graduates from over 50 countries.
International Ramen School
Ramen study program combined with OJT