Karaage Takeout Shops Are More Popular Than Ever In the Pandemic
December 29th 2020 Updated
Many people would agree that restaurants specializing in karaage are growing most in the food service industry in Tokyo in the midst of the 2020 pandemic.
While many shops were forced to close their businesses, karaage restaurants increased their number in small, but prime locations near train stations this year.
Karaage is a cooking method in which ingredients are thinly coated with flour or katakuriko (dogtooth violet starch or potato starch) and deep-fried. When people say karaage, though, it usually indicates chicken karaage.
Chicken is seasoned with soy sauce, mirin, sake, ginger, and garlic, before it is deep fried. In the economic struggle after World War II, the Japanese government established many poultry farms to prepare for a food shortage.
As a result, various methods to cook chicken developed and popular dishes were produced, such as yakitori (grilled skewered chicken) and karaage. Karaage started to be served in individual households around the 1970s.
In particular, the karaage culture is deeply rooted in the northern part of Oita Prefecture (including Nakatsu City and Usa City), where a large number of poultry farms have been located since the old days. Nakatsu City has more than 60 karaage shops and is loved by fans around the nation as a "mecca."
Oita is also known as a place where chicken tempura has originated.
Why Did Karaage Shops Become Popular?
Until around the 1980s, it was regarded as a norm that husbands work outside, while their wives cook at home. Today, the number of wives who stay at home drastically decreases and more than 70% of women work according to a recent survey.
Along with the fewer opportunities to cook at home, people tend to avoid cooking deep-fried foods on their own, because using oil can be dangerous and its smell lingers in the room. So, more and more families have come to buy karaage at a store.
Because of the local B-kyu gourmet boom around 2010 (a boom of street foods unique to local regions), karaage from Oita became popular again and the shops gradually increased. Between 2017 and 2019, the number increased rapidly from 920 to 1,700.
Increase in the Demands for Take-Out amid the Pandemic
In 2020, due to COVID-19, people visit restaurants less often for social distancing and demands for take-out services surged.
This situation contributed to the development of the karaage shops even more. According to the data issued by Fuji Keizai, a private market research company, the market size of the karaage stores increased by 23.1% from 2019, by 105 billion JPY. It is expected that the growth will continue.
Karaage stores exactly meet these needs with their tasty and affordable food. You will be surprised to see more stores nearby train stations in residential areas in Tokyo, rather than in terminal stations like Shibuya, Shinjuku, and Ikebukuro.
Business Appeal of Karaage Takeouts Shops
The price of karaage varies at each shop, but 3 pieces (approx. 100g) are usually sold for about 300 JPY. The cost can be only 10 to 20% of this price. With this ratio, you can make a profitable business, since the percentage of cost to sales for Japanese restaurants is normally about 30%.
On top of that, take-out only restaurants need just a small space that helps cut rent costs. As for the initial investment in equipment, all they need is a fryer and refrigerator, which can be purchased for 3 million JPY (Approx. 30,000USD) if you select reasonable options. Karaage shops can also address the problem of short-handed restaurants in Japan: with a special fryer and manual, part-time workers with no experience in cooking can learn how to cook even on their first day.
Karaage is popular for its variety as well: soy sauce is a typical flavor, but you can also enjoy diverse kinds, such as salt, shio koji (fermented salt and rice koji), miso, curry, tartar sauce, mentaiko (spicy cod roe) mayonnaise, etc.
Since chicken is available anywhere in the world, some Japanese restaurants may switch to karaage take-out shops in the future.
What would you like to know more?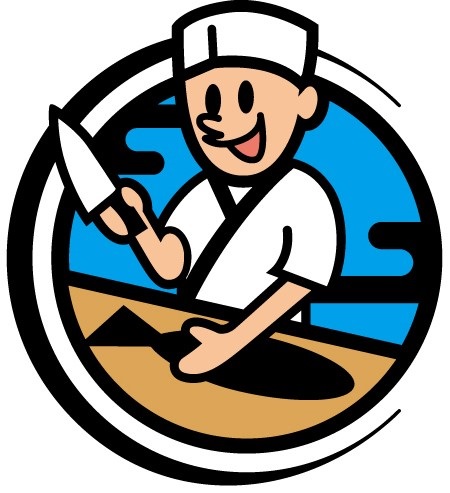 For those who want to learn Japanese cuisine in Japan
Culinary Schools in Japan
The first and the most popular sushi school in the world.
An academic program that reflects the latest trends in Japanese cuisine.
More than 1,000 graduates from over 50 countries.
International Ramen School
Ramen study program combined with OJT
One day customized private sushi lesson
90min Sushi Making Workshop
90min sushi making lesson for FUN!
What would you like to know more?