Yuzu Kosho Pepper: All-Purpose Condiment that Inspires Chef's Creativity
Among the chefs who visit Japan, one of the most popular souvenirs is yuzu kosho pepper. I recommend this condiment since it goes well with anything—meat, seafood, or vegetables.
Yuzu kosho pepper is a local condiment from the Kyushu region in western Japan.
The rind of yuzu citrus fruit is finely minced and ground with fresh green chiles and salt.
This multi-purpose condiment, which boasts the refreshing aroma of yuzu and the hotness of chiles, is gaining more and more popularity.
What Kind of Fruit is Yuzu?
Yuzu is one of the major citrus fruits in Japan.
Like a lime and lemon, it is very sour, and you do not eat the whole fruit. Instead, people use its fragrant zest and juice for seasoning.
In addition, the shell can be used as "yuzukama," a cup to serve the dish.
Yuzu is one of the representative ingredients in Japanese cuisine.
Chef Ferran Adrià of El Bulli, the world-renowned restaurant in Spain, introduced yuzu in his dish and drew attention of the highly conscious chefs in Europe and the United States.
Recently, Europe has seen "yuzu" become the trend, following "wasabi" and "matcha." Famous chefs and pâtissiers of high-end French restaurants, including Joël Robuchon, began to use yuzu and it is growing popular every year.
What Dish Goes Well with Yuzu Kosho Pepper?
Chefs find yuzu kosho pepper handy for any kind of dishes.
With the fragrant tartness of yuzu zest and the appetizing flavor of green chiles, the condiment can accentuate the taste of yakitori (grilled skewered chicken), udon noodles, hot pot dishes, or steak.
The condiment seems to inspire the creativity of chefs around the world and is used in various dishes: you can add it in salad dressing or mix it with olive oil for a bread spread.
Where Can I Get Yuzu Kosho Pepper?
You may not find the pepper at an ordinary supermarket, but it is available from Japanese ingredient suppliers in the United States, Europe, and many Asian countries.
After opening the jar, you can store it in the fridge for a month or two, but its aroma and fresh texture will be mostly lost. To preserve the flavor better, I recommend freezing it.
Can I Make Yuzu Kosho Pepper?
Because it is a simple condiment, you can make your own yuzu kosho pepper. Prepare the same amounts of unripe green yuzu rind and green chiles (after the stem and seeds are removed), along with salt that accounts for 20% of the combined amount of the yuzu and chiles.
Wash the yuzu and chiles thoroughly and wipe off any moisture. Remove the stem of the yuzu, peel the skin, and mince it.
The white pith part gives off a bitter taste, so remove it as much as possible. Make sure you wear gloves before treating the chiles.
Cut them in half lengthwise and remove the stem and seeds. Put the chiles in a food processor and mince them.
Add salt that weighs 20% of the total amount of the yuzu and chiles. Mix all well and you have your own yuzu kosho pepper! If you let it rest in the fridge for about a week, both the spiciness and saltiness become milder to produce a deep, rich flavor.
What If I Cannot Get Yuzu?
If you live where yuzu is not available, you can use a lemon or lime as a substitute. The condiment will match not only Japanese cuisine but any meals of your choice, so you should try it!
What would you like to know more?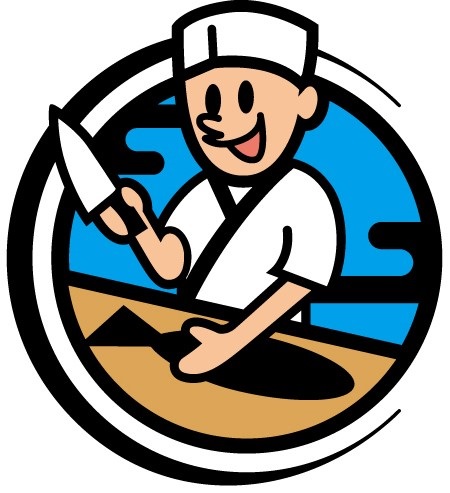 For those who want to learn Japanese cuisine in Japan
Culinary Schools in Japan
The first and the most popular sushi school in the world.
Japanese culinary training including sushi, kaiseki, yakitori, wagashi and more.
More than 1,000 graduates from over 50 countries.
International Ramen School
Ramen study program combined with OJT
What would you like to know more?