The Key is Flour? All about Japanese Curry Rice!
According to the 2015 report by JETRO, among 518 Japanese restaurants in London, 440 have sushi and 284 have curry rice on their menus. That means 55% of the Japanese restaurants in London serve curry rice.
It is not only in London. Japanese curry rice is beginning to be recognized as a popular dish along with sushi and ramen in New York and Singapore as well.
Characteristics of Japanese Curry
People would agree that Japanese curry originates in Indian masala (mixture of diverse spices used for cooking).
However, when Indian people eat Japanese curry for the first time, they often say, "This is very good. What is this dish called?" In fact, Japanese and authentic Indian curry dishes are very different in terms of taste and style.
In India, curry, or masala, is full of flavor with spices and more like soup, eaten with long-grained, dry Indica rice or chapati. On the other hand, Japanese curry has a thicker sauce, which is poured over sticky Japonica rice.
The biggest difference is the thickness. Whereas Indian curry is thin and more runny, Japanese curry is thickened with flour.
Why then does Japanese curry use flour?
The Original Japanese Curry Comes through England
Masala (curry) as a local Indian dish was imported to England during the colonial days and came to Japan in the 1860s. In other words, Japanese curry did not come from India directly.
Those who brought curry to England had been living in the Bengal region, where eating rice is deeply rooted in the culture. As a result, curry was eaten with rice as a side, like Japanese stew, in England back then. Once curry came to Japan, chefs revised the dish and ended up using flour to thicken the sauce so that it can easily coat sticky rice.
Since then, curry continued developing as a unique Japanese dish till today, influenced by the culture of dashi and umami and other countries' cuisine, such as green curry and red curry in Thailand.
In India, people traditionally grind mixed spices in a mortar and pestle to make the masala every time they cook. Yet after masala was imported from India, England invented curry powder, which is a ready-made spice mix including turmeric, chili powder, and other spices.
Thanks to the powder, anyone can easily cook curry now. Curry powder developed in a unique way after coming to Japan so that it may go well with Japanese rice and satisfies the Japanese palate.
The most well-known curry powder in Japan is sold by S&B (called "akakan" or "red tin" for its container).
It is said their products account for 80% of the curry powder market. The S&B curry powder is available overseas through many Japanese food ingredient suppliers.
While curry powder is a mixture of spices, curry roux is a solid that contains multiple components necessary for making the dish. It contains not only curry powder but also dashi flavors and oil that produces a rich taste. It is the most common ingredient to make Japanese curry.
House Foods is the most famous brand for curry roux. Its market share reaches 60% in Japan and especially their "Vermont Curry" has been loved by families for long time.
House Foods's "Vermont Curry" is also available abroad at Japanese grocery stores.
How Many Curry Shops in Japan?
It is estimated that there are 6,000 to 8,000 restaurants across the nation that serve curry or masala, such as Japanese curry rice, Indian curry/masala, and Thai curry.
A plate of curry costs about 600 to 1,500 JPY (Approx. 5.5 to 14USD) on average in Japan, but some high-end curry served at places such as a hotel may cost about 5,000 JPY.
What Is a Famous Curry Chain?
Coco Ichibanya, known as "Coco-ichi," is the most well-known national curry chain. As of 2020, there are approximately 1,500 stores, including the ones in the United States, England, China, Hong Kong, Taiwan, South Korea, Thailand, and India.
Go! Go! Curry! has the second largest number of shops. There are about 80 of them, some of which you can find in the United States and Brazil.
Where is curry rice town in Tokyo?
The area has about 140 secondhand bookstores and known as one of the best streets in the world to find used books. There are also 50 or so publishers in this area and attracts bookworms around Japan. When you buy old books, you want to read them right away.
So, in this neighborhood, curry became a popular dish, because you can eat with one hand while reading a book. Curry then became a representative meal of this town.
The origin may sound similar to that of the sandwich, invented by the Earl of Sandwich, who wanted to eat meals while absorbed in gambling with cards. More than 80 curry restaurants are waiting for you in Jimbocho, such as Ethiopia, Bondy, and Sumatra Curry Kyoueido.
The nearest station: Jimbocho Station
Shimokitazawa, aka Shimokita, is called a bohemian town in Tokyo. As a center of subculture, it is a town of vintage clothes, theater, and music. The area was ranked second in "The 50 Coolest Neighborhoods in the World" by Time Out, selected from more than 100 countries.
As artistic youth come to this area to avoid Japan's culture of peer pressure, the area has a lot of unique restaurants. A signature food of this town is curry.
Shimokitazawa Curry Festival is held every October and almost 150 restaurants participate to serve their curry.
Curry became a symbol of Shimokitazawa, since its ethnic ambience of Asia matches the bohemian image of the town. In addition, a distinct soup curry restaurant called Magic Spice started the curry boom and appealed to young people.
The nearest station: Shimokitazawa Station on the Inokashira Line or the Odakyu Line
Popular Curry Rice Dishes in Japan
Now, what type of curry is popular in Japan?
Below are the top 10 curry rice dishes selected by Internet users in Japan (published by RankinClip).
Curry rice topped with tonkatsu (pork cutlet). This is the most typical topping for curry and chicken cutlet is used at some restaurants instead.
Since "katsu" can also mean "to win," there is a custom to eat this dish for a good luck before a college entrance exam.
Among Indian masala/curry dishes, butter chicken is the most poplar one in Japan because of the rich flavor of the butter, aroma of the spices, and mild taste.
Both authentic butter chicken at Indian restaurants and the arranged version at Japanese curry shops are loved by people.
"Keema" means shredded or ground meat in Hindi. This type of curry is made of ground meat and has little soup.
This is a dish developed in Japan. It is common to use red wine to produce a rich taste and umami for this curry, which resembles Japanese stew.
Fitting to Japan, a country blessed with seafood, this curry usually uses squid, shrimp, and clams.
One of the most common curry in Japan.
Some restaurants serve the dish with braised pork belly simmered with sugar, sake, and soy sauce, instead of cooking the meat in the curry sauce.
This iconic Thai dish is very popular in Japan as well. It is made by stir-frying a ground paste of numerous spices and herbs and simmering it with coconut milk, nam pla, sugar, vegetables, meat, shrimp, or fish.
To survive Hokkaido's severe winter, people enjoy soup curry.
It is characterized with a thin, spicy soup, into which you dunk rice.
It is said this curry was invented by a Japanese chef who ate and revised soto ayam, an Indonesian dish of chicken soup cooked with various spices.
This curry is made with cream sauce as the base.
Since it uses much less turmeric that gives curry its distinctive yellow color and other spices with colors, the dish's whitish appearance makes it look more like cream stew. This curry is another popular local dish of Hokkaido.
10. Yaki Curry (Baked Curry)
To make yaki curry, you top white rice with curry sauce and cheese and bake it in the oven. This curry is loved as a local dish in Kitakyushu-shi, Fukuoka.
Other Popular Curry Dishes
Soba noodles with a hot curry-style soup. It is usually made by adding curry powder to soba soup and thicken it with katakuriko (dogtooth violet starch or potato starch). Curry udon, instead of soba, is also popular as a dish ideal for cold winter.
Curry bread is one of the savory pastries and stuffed with curry. It is coated in breadcrumbs and deep-fried or baked. There is a variety of fillings, such as keema curry and beef curry.
You can find it at any convenience stores.
What would you like to know more?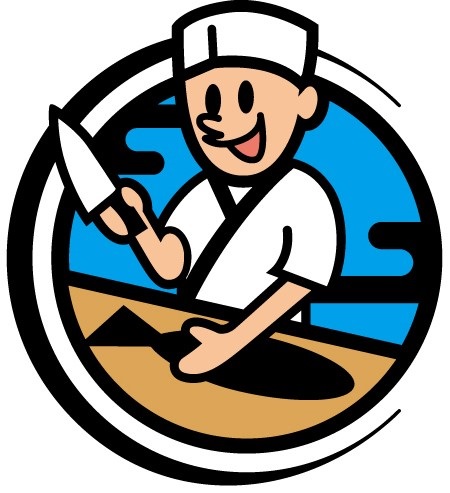 For those who want to learn Japanese cuisine in Japan
Culinary Schools in Japan
The first and the most popular sushi school in the world.
An academic program that reflects the latest trends in Japanese cuisine.
More than 1,000 graduates from over 50 countries.
International Ramen School
Ramen study program combined with OJT
One day customized private sushi lesson
90min Sushi Making Workshop
90min sushi making lesson for FUN!