What is an Ideal Name for a Japanese Restaurant?
When you open a Japanese restaurant, you decide on its concept, hire a chef, create a menu, and find a location. Equally important is the task of choosing the restaurant's name.
This article is for those who want to get a sense of how to name a Japanese restaurant so that it will be loved by not only locals but also Japanese people.
According to the survey conducted by the Ministry of Agriculture, Forestry and Fisheries in 2019, there are about 156,000 Japanese restaurants outside Japan and the number keeps increasing today.
The following chart shows how the number of Japanese restaurants changed from 2017 to 2019 in different regions around the world.
| Region | 2017 | 2019 |
| --- | --- | --- |
| North America | 25,300 | 29,400 |
| Central and South America | 4,600 | 6,100 |
| Oceania | 2,400 | 3,400 |
| Asia | 69,300 | 101,000 |
| Middle East | 1,000 | 1,000 |
| Russia | 2,400 | 2,600 |
| Europe | 12,200 | 12,200 |
| Africa | 350 | 500 |
With all these Japanese restaurants, it is becoming crucial to find a distinct name that stands out by leaving a strong first impression on customers.
If you pick up a common name without thinking, your restaurant may not attract enough attention and end up being buried among many other Japanese restaurants.
At the same time, a name too eccentric may be regarded as inappropriate and drive off Japanese customers or fans of Japanese culture.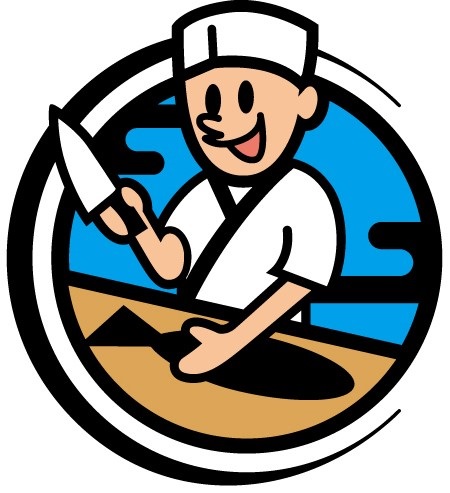 So, let's think about what is an ideal name for a Japanese restaurant.
Common names for Japanese restaurants in the world include:
・SAKURA
・FUJI
・FUJIYAMA
・SAMURAI
・ICHIBAN
・YOKOZUNA
・WASABI
・TOKYO
・KYOTO
・OSAKA
・HOKKAIDO
These restaurants use Japanese words well known to people outside Japan.
An image of Sakura and Fuji Mountain (Fujiyama)
An image of Yokozuna Sumo Wrestler
The benefit of this kind of name is that customers can easily tell the restaurant serves Japanese cuisine. These names are ideal in regions and countries with few Japanese restaurants.
On the other hand, if you open a restaurant where there are already a lot of competitors, it is likely that you find similar names in the area and one of the names above can be difficult to stand out.
For example, Tripadvisor shows the United States has more than 400 restaurants whose names
include "SAKURA" and more than 300 restaurants with "FUJI" in their names.
Using these words makes it difficult to distinguish your restaurant from others.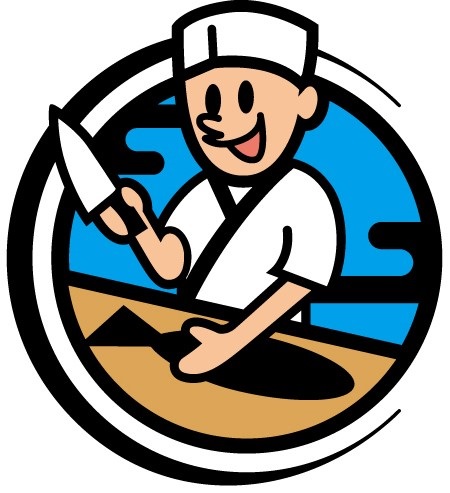 So, we suggest three options in this case:
① A Japanese word that is not common as a restaurant name, but you are attached to personally
② A Japanese word that is a little unusual but may be familiar to local Japanophiles
③ A Japanese word that is easy to pronounce and remember for locals
SAKURA is a Japanese word for cherry blossoms, which is the most famous tree in Japan, but there are many other plants that fascinate Japanese people with their beautiful flowers.
It is one option to name your restaurant after these flowers.
To cite an instance, BENIHANA is the world-famous teppanyaki restaurant and its name originally comes from a Japanese name for a plant.
Dried Flowers of Benihana
You can find such a word in a dictionary or guidebook of Japan, but you also want to have a reason for selecting the name.
When a customer asks about the restaurant's name, sharing the owner's special attachment can build a connection with Japanese people or local fans of Japanese culture and encourage them to support the restaurant.
Using the Executive Chef's Name
There are 12 three-starred restaurants in the Michelin Guide Tokyo 2022. Among them are 7 Japanese restaurants:
・SUSHI YOSHITAKE
・RYUGIN
・KANDA
・AZABU KADOWAKI
・KAGURAZAKA ISHIKAWA
・KOHAKU
・MAKIMURA
Can you tell what these names share? Among these 7 restaurants, 5 of them have the executive chef's/owner's name: SUSHI YOSHITAKE, KANDA, AZABU KADOWAKI, KAGURAZAKA ISHIKAWA, and MAKIMURA.
High-end Japanese restaurants tend to be small in Japan so that customers can be served within the owner's sight. Thus, the owner's personality, thoughts, or even philosophy of life strongly influence the service and dishes of the restaurant.
This is why a lot of upscale restaurants have the chef's/owner's name.
An image of Japanese name
Usually, the person's last name is used for the restaurant's name, but some choose their first name or just part of the name.
As many of you may already know, NOBU, the world-famous Japanese restaurant, is also named after its owner, Mr. NOBUYUKI MATSUHISA.
It is one option to use the name of the owner or head chef if they have a distinct personality that has already attracted customers. It does not matter whether the name is Japanese or not.
Yet, if the person leaves the restaurant, only the name is left behind, so you may want to consider that risk.
Japanese cuisine consists of a wide variety of dishes and a restaurant specializing in one particular dish often includes it in the name.
For example, there are many places named
"SUSHI ___,"
"___ RAMEN,"
"TEPPANYAKI ___,"
or "TEMPURA ____."
By including the name of the dish, the restaurant makes a clear statement about its specialty, and it becomes easier to attract fans of the dish.
Sushi Dai at Toyosu Market
There is a restaurant called The Gyu Bar in Singapore.
The "gyu" comes from "wagyu" and means beef in Japanese. Both Japanese customers and locals can easily tell the restaurant's concept and remember the name without an effort.
Following the Custom of Specialty Restaurants
If you are thinking of opening a restaurant that specializes in one dish, you may want to research similar places to find out a pattern.
For example, noted restaurants of yakitori tend to use "tori" in their names.
You can find TORISHIKI, TORICHO, or TORINAO. Since "tori" means poultry in Japanese, people who love yakitori can tell that "TORI ___" is a restaurant that serves the dish.
In Fukuoka, a city known for tonkotsu ramen, a lot of popular restaurants use the Kanji character of "一," which reads "ichi" or short "i" sound.
Tonkotsu ramen restaurants that originate in Fukuoka, such as 一蘭 (ICHIRAN), 一風堂 (IPPUDO), or 一幸舎 (IKKOUSHA), have opened their branches around the globe. The Kanji character can also mean "No.1," so restaurants tend to use it in the hope for success.
Tonkotsu Ramen at Ichiran
Names with a Strong Impression
It may also be a good idea to look for a name that is unique and leaves a strong impression.
In Japan, there is a tonkatsu restaurant named 美豚.
These characters literally mean "beautiful pork," but it reads "Vuitton," like the renowned luxury brand, Louis Vuitton.
The association with the high-end shop loved by the world makes a strong impression of the tonkatsu restaurant as well as makes it sound fashionable.
I personally like CHOTTO MATTE as the name of a Japanese restaurant (to put it precisely, a Nikkei restaurant that serves Japanese Peruvian cuisine). It has branches in London, Toronto, and Miami. "Chotto matte" is a phrase meaning "Wait a minute" and frequently used by Japanese people.
To a native Japanese, the phrase sounds unusual as a restaurant name and makes one feel like visiting the place to know what it is like.
Japanese people would probably love to take a photo of the restaurant's name and share it with friends or post it on social media, so it can be great for publicity as well.
What You Need to Check before Naming Your Restaurant
Before you finalize your restaurant's name, you should check the following points:
Isn't there any other restaurant that has a similar name in the area?
As mentioned above, there are about 156,000 Japanese restaurants in the world. You should check the neighborhood at least to see if there is any restaurant with the same or similar name.
Can you get a domain name?
If you are planning to create a website, you should check if someone has not already acquired a domain with the restaurant's name. In addition, see if you can use the name to create an account on Facebook or Instagram.
Doesn't it sound awkward to native Japanese?
If you come to Japan and see strange English in a restaurant menu, don't you feel uncertain about the quality of the food?
We Japanese also feel the same way about the restaurant's quality and service if we see awkward Japanese. Just to make sure, ask a native speaker if your restaurant name sounds natural.
If You Have Trouble Finding a Name for a Japanese Restaurant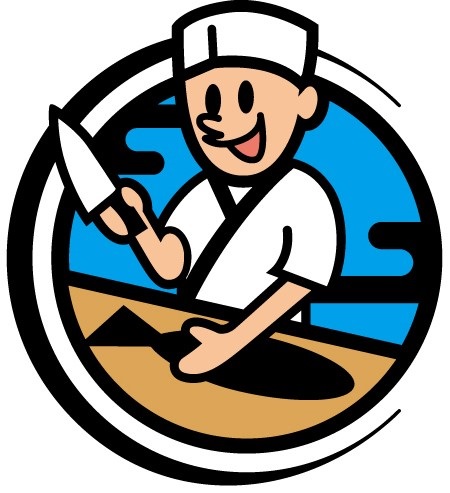 Please contact Chef's Wonderland!
If You Are Looking for Japanese Food Suppliers
What would you like to know more?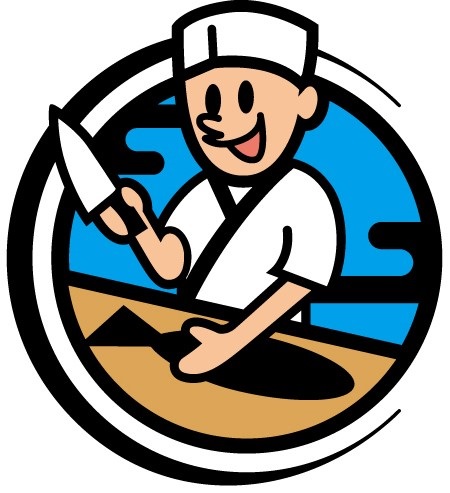 For those who want to learn Japanese cuisine in Japan
Culinary Schools in Japan
The first and the most popular sushi school in the world.
Japanese culinary training including sushi, kaiseki, yakitori, wagashi and more.
More than 1,000 graduates from over 50 countries.
International Ramen School
Ramen study program combined with OJT
What would you like to know more?