Sushi Chef Training – Successful Examples at High-End Sushi Restaurants in Tokyo
Over the past couple of months, I have been receiving a lot of inquiries from restaurant owners abroad about hiring a sushi chef who can serve omakase, a meal consisting of the chef's choice. An omakase-style sushi restaurant can charge a customer at minimum 6,000JPY to more than 30,000JPY (Approx 55USD to 270USD) per meal in Tokyo.
Omakase also requires a well-experienced chef to satisfy customers with a discerning palate. To be honest, it is difficult to train such sushi chefs as well as to find and recruit them.
Sushi Restaurants as a Small World
High-end sushi restaurants are rarely chains and managed by individual owners. The owner's personality decides the restaurant's atmosphere, menu, and the range of customers to make this small world. In fact, it is not easy to make a manual of how to make high-quality sushi. Thus many traditional restaurants have difficulty in sushi chef training: all they can do is to tell, "See and steal the techniques."
Four Sushi Restaurants with the Reputation of Sushi Chef Training
With that being said, there are several sushi restaurants that have established the reputation with their sushi chef training that cultivated a lot of talented, young chefs, who succeeded in opening their own restaurants. At a sushi restaurant, we sometimes ask the chef, "Have you had training at some restaurant?" If one of the four names below is mentioned, we can feel confident of the food quality there.
Kanesaka has its one-Michelin-starred main restaurant in Ginza, one in Palace Hotel in Hibiya, two in Singapore and one in Macao. I can say it is the fastest growing group among high-end sushi restaurants in Tokyo now. The most telling story of Kanesaka's success is that one of their trainees opened Sushi Saito, a three-Michelin-starred restaurant.
Nakazawa-san, the head of the Sushi Sho group, entrusted the restaurant in Yotsuya to his apprentice and opened Sushi Sho in Hawaii in 2018. Numerous sushi chefs learned under Nakazawa-san and are building their successful career not only in Tokyo but around the nation. When you see the Kanji character "匠" (reads takumi or sho) in a restaurant's name, it is highly likely that it was opened by one of the apprentices of Sushi Sho: for example, "すし匠 まさ (Sushisho Masa)," "すし匠 さいとう (Sushisho Saito)," "匠 進吾 (Takumi Shingo)."
As the apprentices' restaurants train chefs who then produce more new restaurants, there are apparently more than twenty restaurants in Japan that belong to a group called Sushi-Sho-style.
Kyubey has established its history of more than 80 years and is known as the prestigious restaurant of Edomae-style sushi. La Liste 2018, a restaurant guide in France, placed Kyubey second among a thousand top restaurants in the world. There are six restaurants in Tokyo and Osaka, whose annual revenue amounts to 3.8 billion JPY. It is said there are more than a hundred chefs working, and even five to ten young non-experienced people are employed every year. Kyubey produced two-Michelin-starred Sushi Arai (Mr. Arai trained at Kyubey and Sushi Sho), one-Michelin-starred Ichiyanagi, and other superb sushi chefs.
Above-mentioned Kanesaka's chef also learned at Kyubey, so the restaurant can be regarded as the first prestigious school for successful sushi chef training.
The famed restaurant has been awarded three stars in the Michelin guide Tokyo for the last twelve years, since the guide's publication in 2008. It is also known as the place used for the meeting between Prime Minister Abe and then-U.S. President Obama. Jiro-san, 94-years-old this year, has trained a lot of successful sushi chefs, including his son, who runs Sukiyabashi Jiro Roppongi branch (two-Michelin-starred) and other chefs who opened Sushi Masuda (two-Michelin-starred, permanently closed in September 2019) and Sushi Mizukami in Japan, and Sushi Nakazawa in New York.
Ratio of the Four Major Sushi Restaurants in Japan
As of November 2019, there are 227 sushi restaurants in Tokyo whose average customer spend exceeds 20,000JPY, according to Tabelog, Japan's biggest restaurant website. Among these high-end restaurants, 44 of them (20% of the total) are run by a sushi chef who were trained at Kanesaka, Sushi Sho, Kyubey, or Sukiyabashi Jiro.
Formula for Successful Sushi Chef Training
Since each restaurant has its own method of sushi chef training, it is difficult to come up with a general guideline. Yet usually most of the sushi chefs have their own restaurant after spending five to ten years in training. It may be similar to the rule of 10,000 hours in business (anyone needs 10,000 hours to be a professional in any fields).

In addition to the hours spent in training, the quality of the restaurant is important. By working at a top-tier restaurant, you can expect to learn the quality by witnessing it first-hand. Of course, you need high motivation to learn and grow up, so the formula for successful sushi chef training can be described as "motivation x hours x quality." Just so you know, it is not that all the owner/chefs of the restaurants with average customer spend of 20,000JPY or more were trained at high-end sushi restaurants. There are those who had little training and learned on his own. By enhancing your motivation and quality of the learning process, you may be able to shorten the hours needed for training.
If this article piqued your interest, I highly recommend that you visit a sushi restaurant to actually try its taste and service. Future Michelin-starred chefs may be gritting their teeth and working hard for their future success.
What would you like to know more?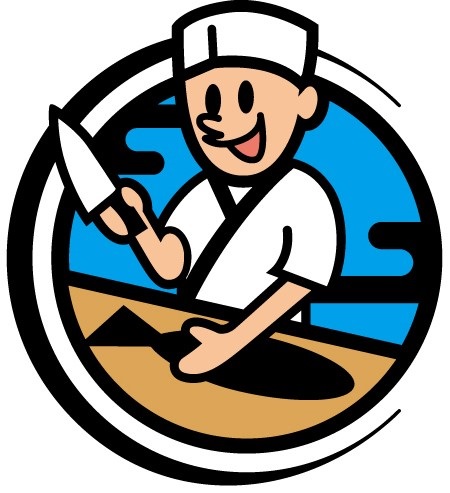 For those who want to learn Japanese cuisines in Japan
The first and the most popular sushi school in the world.
An academic program that reflects the latest trends in Japanese cuisine.
More than 1,000 graduates from over 50 countries.
International Ramen School
Ramen study program combined with OJT
One day customized private sushi lesson
90min Sushi Making Workshop
90min sushi making lesson for FUN!