How to retain a Japanese chef successfully?
We've talked so far about some challenges in previous article, but there are many restaurants that have successfully employed Japanese chefs and are running good businesses. If you've read this far, then let me give you some advice on how to retain a Japanese chef successfully.
There are three things to look for in Japanese chef candidates; cooking skills, communication skills, and local adaptability.
You can't really judge the cooking skills of a chef by their CV or by the reputation of their former place of employment, the best way is to have other chefs observe them cooking.
With regard to communication skills, what's important is not so much language, but whether they can actively communicate and connect with other people.
When looking for local adaptability, past experiences, such as whether the chef has lived or traveled in your country are important factors. This shows whether they have an interest in the country and its culture and if they can find enjoyment outside of the working environment.
I have several friends who are good examples of this, one got a job in Ho Chi Minh and enjoys the culture of Vietnam, another loves reggae and got a job at a ramen restaurant in Jamaica, and another started working as a sushi chef in Gold Coast because he wanted to surf on his days off.
People who can find enjoyment outside of work will become established in the area and will be able to make a long-term contribution to their workplace.
Clear information on salary and living costs
The average annual income of chefs working in Japan is 4,300,000 JPY before taxes (Approx. 39,000USD).
Chefs at high-end sushi restaurants or Japanese restaurants may get paid more than 6 to 10 million JPY (Approx. 55,000 to 91,000USD).
Everyone wants to improve their situation when changing jobs, but it's not easy to fully grasp the cost of living overseas.
For this reason, and to avoid problems after hiring, please explain as clearly as possible to the new recruit details such as the salary before and after taxes, local living expenses, health insurance etc.
Honestly speaking, some people are ok with a lower salary if it turns out that they can save up more than when working in Japan.
Support for "After the Move"
Everyone finds working in a new country stressful.
Especially if the chef you hire has never worked outside of Japan, they will feel a great deal of stress until they can adapt to their new life.
If possible, prepare a place for them to stay after arriving, a mobile phone, Wi-Fi, etc. so that they can immediately contact you if they have any problems.
It's even better if you have other Japanese staff that can play a mentor role for them in the beginning.
Visa application procedures
The required documents for VISA application may differ from country to country, and may include restaurant awards, cooking school diplomas, cooking licenses, English language qualifications, and university diplomas etc., in addition to past career references.
Not many chefs can write a CV in English, so support them by communicating frequently and helping them to prepare the necessary documents.
I think a lot of restaurant owners will look at all this and think "It's harder to hire a Japanese chef than I expected!".
Of course, this advice is for those hiring a Japanese person who has never worked abroad before.
Rest assured, once things are done and have gone well, you will get used to the process.
I wish you all the best in your search for a Japanese chef!
Would you like to know more?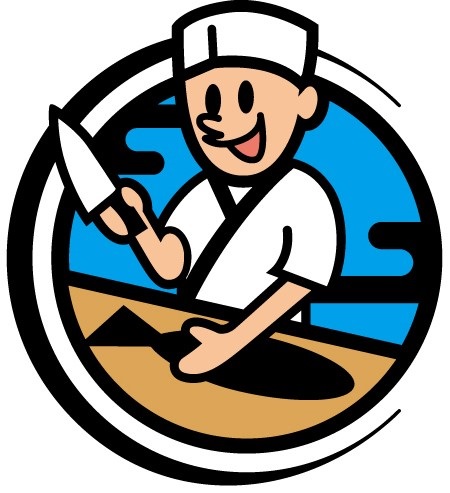 For those who want to learn Japanese Cuisine in Japan
The first and the most popular sushi school in the world.
Japanese culinary training including sushi, kaiseki, yakitori, wagashi and more.
More than 1,000 graduates from over 50 countries.
International Ramen School
Ramen study program combined with OJT