How to get from airport to Osaka?
Osaka is located approximately 400km west of Tokyo.
The total population of Tokyo is 14 million, whereas Osaka is 8.8 million. More than anything, Osaka is famous as a city where you can eat until you drop.
It attracts large numbers of tourists wishing to sample the many popular street foods beloved by ordinary people, for example; Takoyaki (octopus balls), Okonomiyaki (savory pancake), Udon noodles and Kushikatsu (deep-fried skewers). Osaka is known as a "comedy town" and has produced many comedians over the years.
They speak the Osaka dialect, which is comical and witty.
There are two airports – Itami and Kansai airports.
Flights into Itami are generally domestic, whereas flights into Kansai International Airport are usually international.
Kansai airport sits on reclaimed land in Osaka Bay, 40km from the center of Osaka. The airport code is KIX.
Kansai International Airport
The airport is divided into Terminal 1 and Terminal 2.
International flights can arrive at Terminal 1 or Terminal 2, which is used exclusively by low-cost carrier airlines. At times, a small number of low-cost carriers also use Terminal 1, so make sure you check Kansai Airport's website for details.
As soon as you arrive at the airport, you can connect to Free Wi-Fi.
Airport Information Center
If you have any concerns or questions, don't hesitate to visit the airport information center. The staff at the information center speak fluent English and can help you with your concerns.
You can buy a SIM card at one of the convenience stores inside the airport. Also, there is a vending machine for SIM cards.
You can also buy converters at convenience stores in the airport.
The airport has a Wi-Fi rental company where you can rent a portable Wi-Fi. When you go home you can drop it in the return box at the airport.
You can rent a phone at the mobile phone rental counter.
You can exchange currency at the airport. As in most airports around the world, the exchange rates are not very good, so it's best to exchange only a small amount of money.
You can also use ATMs that allow debit withdrawal from overseas cards.
Travel Guides and Maps are available for free in English and Chinese with Simplified Chinese characters, Traditional Chinese characters etc. and other languages.
Transportation to Osaka and Kyoto
If visitors have accommodation booked in Osaka or Kyoto, many use the bus or the train to get there.
If you are new to Japan, we recommend the bus.
Not only is it difficult to get on and off the train carrying a heavy suitcase, but you will encounter rush hour crowds in the morning and evening.
Buses can be reserved in advance, or you can purchase a ticket when you arrive.
Osaka Central (Namba Station) / 50 min. / 1,100 yen (About 10USD)
Kyoto Station / 95 – 120 min. / 2,550 yen (About 23USD)
These are the most popular buses to major areas in Osaka and Kyoto. They don't just stop at one location, but make several stops at such places as terminal stations and hotels. The easiest thing to do is take the bus to the stop nearest to your accommodation, then take a taxi from there. Then there is no need to walk around with heavy luggage. After arriving at the airport, you can purchase a ticket by telling the staff at the Airport Limousine counter your destination. (In some cases, tickets may also be purchased from a ticket vending machine outside the airport)
Osaka Central (Namba Station) / 45 min / 920 yen (About 9USD)
* Rapid Express trains take 34 min. / 1270USD (About 12USD)
For experienced travelers to Japan, we would also recommend the Nankai train. Purchase your ticket at the ticket vending machine and then head towards the station. (You can change the display language on ticket vending machines to English)
If you are traveling to Osaka city from Kansai Airport, the basic fare is 14,500JPY (approximately 50 min.), to Kyoto it is 30,800JPY (approximately 120 min.). Highway toll fees and late night / early morning surcharges will be added.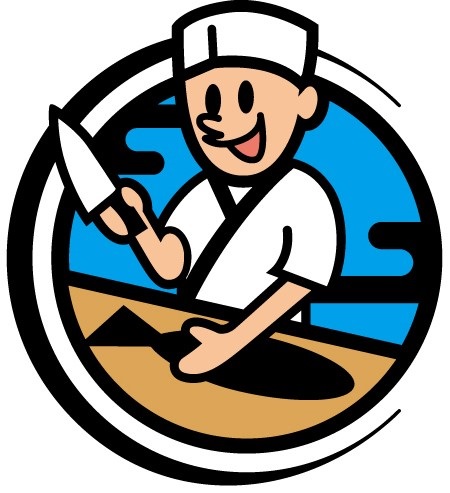 For those who want to learn Japanese cuisine in Japan
The first and the most popular sushi school in the world.
An academic program that reflects the latest trends in Japanese cuisine.
More than 1,000 graduates from over 50 countries.
International Ramen School
Ramen study program combined with OJT
One day customized private sushi lesson
90min Sushi Making Workshop
90min sushi making lesson for FUN!