Japanese grocery stores and ingredient suppliers in Australia
October 21st 2020 Updated
This page is for food lovers and professional chefs in Australia that are looking for Japanese cooking supplies.
In Australia, most of the commercial rice used in Japanese restaurants is Japanese rice grown in the United States, but locally produced medium-grain rice can also be found.
There's a high demand for wash-free rice, especially in restaurants, as this reduces labor costs and water usage
Japanese rice grown in Japan can sometimes be found in high-end restaurants, and you can usually buy it in the Japanese grocery stores.
In Australia there are many Asian immigrants, and soy sauces from their respective countries are readily available, however, Kikkoman soy sauce produced in Singapore accounts for about 31% of the market share based on sales.
If you go to a Japanese grocery store, you can find a variety of soy sauces including Kikkoman. As health consciousness increases, Tamari soy sauce, made entirely from soybeans, is also growing in popularity.
You can get Japanese miso at the Japanese grocery stores. You can also buy Korean miso at Korean grocery stores.
Bluefin tuna are caught in the Indian Ocean near Australia, and yellowfin tuna and bigeye tuna are caught on the east coast. Seafood often used in Japanese sushi, such as rockfish, horse mackerel, sardines, mackerel, bonito, halfbeak, filefish, squid, and Japanese flying squid etc. are all caught and available in Australia. In fact, salmon from Tasmania is quite famous.
In Australia, where fresh seafood is readily available locally, it's not necessary to rely on imports, rather, you can examine the cost and quality of the seafood and decide what should be purchased locally and what should be imported.
Junmai-shu (sake without added alcohol or sugar) is considered the same as wine and can be imported without quarantine restrictions, so tariffs are zero and imports are easy. However, Junmai-shu is still subject to the Wine Equalization Tax (WET = 29% of wholesale or import prices.)
Alcoholic beverages other than Junmai-shu such as shochu, whiskey and brewed sake to which alcohol has been added, are subject to liquor tax, therefore retail prices are high and imports are few.
Most of the sake sold in Australia is made in Japan, but there is also some "Gekkeikan" sake produced in the United States, as well as sake produced in Thailand and Europe. There is also an Austrian sake brand called "Go-Shu" from Sun Masamune, which has a full-fledged sake brewery in Penrith, western Sydney.
At the liquor shops you find next to large supermarkets, there are only one or two types of sake available, so I recommend contacting a Japanese grocery store or Japanese food supplier when purchasing sake.
List of Japanese grocery stores and ingredient suppliers
Below is a list of Japanese food importers who wholesale to supermarkets and restaurants, as well as supermarkets that sell Japanese food to the general public.
This list consists of vendors frequently used by Japanese in your country. (Some shops carry not only Japanese cooking supplies but also kitchen ware)
◇Tokyo Mart
Shop 27, Northbridge Plaza, 79-113 Sailors Bay Road, Northbridge, NSW 2063
https://www.junpacific.com/tokyomart/
◇JTT Grocery Shop in Mascot
Unit3 26-32 Kent Road, Mascot NSW 2020
https://www.jtt.com.au/shop_open.htm
◇Miracle Asian Supermarket
World Square 644 George St. Sydney NSW 2000
https://www.worldsquare.com.au/shops/miracle-asian-supermarket
◇Genki Mart Brisbane
located in Alderley and Tarragindi.
http://genkimart.com.au/
◇Go Go Mart Gold Coast
Brisbane Rd, Biggera Waters QLD 4216
http://genkimart.com.au/
◇Crown Asian Supermarket Melbourne
CBD Spencer Store, Shop T303, 201 Spencer st, Melbourne, Vic 3000
http://www.crownasian.com.au/
◇Fuji Mart Mart
Melbourne, Gold Coast, Brisbane, and Perth
https://www.junpacific.com/fujimartmel/
◇Umeya Online Shop
◇Thanks Mart Online Store in Sydney
http://thanksmart.businesscatalyst.com/
◇JFC Australia
Sydney, Brisbane, Gold Coast, Perth, Melbourne, Adelaide and Canberra.
http://www.jfcaustralia.com.au/
◇Daiwa Food Corporation
Melbourne, Sydney, Canberra, Brisbane, Gold Coast, Perth, Adelaide and Darwin.
http://daiwafoodonline.com.au/
◇Sake Japan.com.au Online Store
◇Kaisi Australia
Sydney, Melbourne, Brisbane, Gold Coast, Adelaide, Perth and more
http://www.japansake.com.au/
◇Nippon Food Supplies
Sydney, Queensland, Melbourne, and Perth
https://www.nipponfoodsupplies.com.au/
◇NTC Wismettac Australia Pty Ltd.
Brisbane, Melbourne, Sydney, and Perth
https://www.wismettac.com/en/group/network/area.html
Japanese Community Website
Number of Local Japanese People
98,436 Japanese people live in Australia, as of 2018.
Number of Local Japanese Restaurants
There are about 3,400 Japanese restaurants in Oceania area includes Australia and New Zealand. (Numbers based on the report of Japan government in 2019)
For Australian People Wanting to Study Japanese Cuisine in Japan
Do you want to study Japanese cuisine in Japan one day? Chefs Wonderland, an agency for helping foreign visitors study cooking in Japan, can make all your cooking school dreams come true.
There are two main ways to study Japanese cuisine in Japan.
One way is to enroll in a culinary school.
The other is to find work at a Japanese restaurant in Japan, although this is not very easy to do.
How Many Australian People are Living in Japan?
As of 2018, there are 10,861 Australian people living in Japan.
In addition, 552,440 Australian people visited to Japan in 2018.
Study Japanese Cuisine at a Culinary School
If you want to attend a Culinary Technical College for Japanese people, you need to be able to speak fluent Japanese, but even if you can't speak Japanese, you can study Japanese cuisine at one of the following schools that offer English courses lasting anywhere from one day to three months.
There are classes for beginners, short-term intensive courses to get a certificate, and private classes for professional chefs.
The first and the most popular sushi school in the world.
Japanese culinary training including sushi, kaiseki, yakitori, wagashi and more.
More than 1,000 graduates from over 50 countries.
International Ramen School
Ramen study program combined with OJT
Study Japanese Cuisine While Working
Under the current immigration laws, foreigners have very limited opportunities to work in restaurants in Japan, you would need a working holiday visa, a spouse visas, or a type of special activity visa issued only to a few people. If you want more information on studying Japanese cuisine while working in Japan,
please see the following article.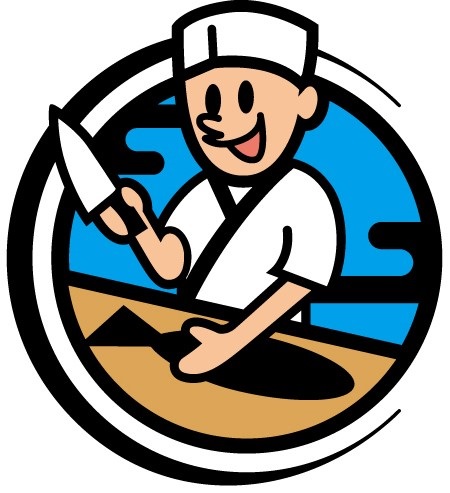 We look forward to your visit to Japan!
Would you like to know more?