Japanese grocery stores and ingredient suppliers in Singapore
This page is for food lovers and professional chefs in Singapore that are looking for Japanese cooking supplies.
Many shops in Singapore use Japanese rice grown in Japan, however, an increasing number are starting to use Japonica rice grown in the US, Australia or Vietnam, because of the lower cost.
Kikkoman soy sauce produced in Singapore is available at Japanese grocery stores and high-end supermarkets.
The types of miso generally found in Japan, as well as organic miso, are available in Japanese grocery stores and high-end supermarkets.
Singapore generally relies on imported seafood; therefore, many stores import seafood from Japan, but salmon, shrimp, and squid are mostly imported from countries other than Japan. Norwegian salmon has become a popular sushi ingredient favored by many Singaporeans.
The sake market in Singapore has been booming, in fact, sales increased 1.4 times over the three years from 2015 to 2017.
It seems that varieties of sake available at "Meijiya Supermarket" and the "Isetan" department store are almost the same as what you would find in Japan.
List of Japanese grocery stores and ingredient suppliers
Below is a list of Japanese food importers who wholesale to supermarkets and restaurants, as well as supermarkets that sell Japanese food to the general public.
This list consists of vendors frequently used by Japanese in your country. (Some shops carry not only Japanese cooking supplies but also kitchen ware)
◇Imei (Exim) Pte. Ltd.
No. 3, Kaki Bukit Road 2, #01-04, Eunos Warehouse Complex, Singapore 417837
◇TANESEI TRADING
8A Admiralty Street Food Xchange #01-23 Singapore 757437
https://taneseitrading.com.sg/
◇JFC Singapore
3C Toh Guan Road East, Singapore 608832
http://jfc.com.sg/
◇Kirei Japanese Food Supply
13 Jln Kilang, Singapore 159413
http://www.kireifood.com.sg/
◇Makoto-Ya Singapore
Kaki Bukit Road 2, Gordon Warehouse Building, #01-05, Singapore 417842
https://makoto-ya.sg/
◇Yamakawa Super
-Yamakawa Super The Central
6 Eu Tong Sen St, B1-28b, Singapore 059817
-Yamakawa Super Suntec City
3 Temasek Boulevard, #02-498/499, 038983
http://jfc.com.sg/index.php?route=information/information&information_id=8
◇Kuriya Japanese Market
10 locations in Singapore
https://www.kuriyajapanesemarket.com.sg/en/
◇Meidi-Ya
Liang Court
177 River Valley Road, #B1-50 Liang Court Shopping Centre
Great World City
1 Kim Seng Promenade, #B2-111 to 121 Great World City
http://www.meidi-ya.com.sg/en/
◇Isetan Singapore
350 Orchard Road, Shaw House, Singapore 238868
https://www.isetan.com.sg/store-information/
◇Fish Mart Sakuraya
Four locations in Singapore
http://www.sakuraya.com.sg/e-fishmart.php
◇Ezoya Online Shop
https://ezoya-japan.com/scamp/index.php?sl=en
◇Zairyo Online Shop
◇Tawaraya Online Shop
Number of Local Japanese People
36,624 Japanese live in Singapore, as of 2018.
Number of Local Japanese Restaurants
As of January 2016, there are more than 26,600 restaurants in Singapore and over 1,400 are considered Japanese restaurants.
For Singaporean People Wanting to Study Japanese Cuisine in Japan
Do you want to study Japanese cuisine in Japan one day? Chefs Wonderland, an agency for helping foreign visitors study cooking in Japan, can make all your cooking school dreams come true.
There are two main ways to study Japanese cuisine in Japan.
One way is to enroll in a culinary school.
The other is to find work at a Japanese restaurant in Japan, although this is not very easy to do.
How Many Singaporean People are Living in Japan?
3,132 Singaporean people live in Japan and 437,280 visited to Japan in 2018.
Study Japanese Cuisine at a Culinary School
If you want to attend a Culinary Technical College for Japanese people, you need to be able to speak fluent Japanese, but even if you can't speak Japanese, you can study Japanese cuisine at one of the following schools that offer English courses lasting anywhere from one day to three months.
There are classes for beginners, short-term intensive courses to get a certificate, and private classes for professional chefs.
Culinary Schools in Japan
The first and the most popular sushi school in the world.
An academic program that reflects the latest trends in Japanese cuisine.
More than 1,000 graduates from over 50 countries.
International Ramen School
Ramen study program combined with OJT
One day customized private sushi lesson
90min Sushi Making Workshop
90min sushi making lesson for FUN!
Study Japanese Cuisine While Working
Under the current immigration laws, foreigners have very limited opportunities to work in restaurants in Japan, you would need a working holiday visa, a spouse visas, or a type of special activity visa issued only to a few people. If you want more information on studying Japanese cuisine while working in Japan,
please see the following article.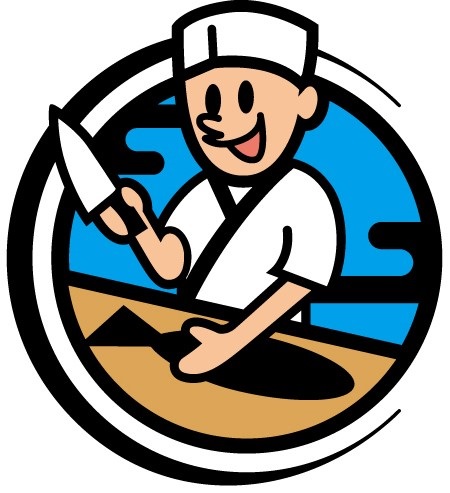 We look forward to your visit to Japan!
Would you like to know more?