Japanese grocery stores and ingredient suppliers in Vietnam
This page is for food lovers and professional chefs in Vietnam that are looking for Japanese cooking supplies.
Kitoku Shinryo Co., Ltd., a major Japanese rice wholesaler, produces Japanese rice in the southwestern An Giang Province. It is sold at an affordable price and is used in many Japanese restaurants in Vietnam.
However, there is some increase in demand for rice grown in Japan from authentically styled sushi restaurants and from people who can afford it.
Besides Angimex-Kitoku (a group company of Kitoku Shinryo), Vietnamese domestic companies such as BaoMinh, Phu Hai, Vietsan, and Minh Tam produce Japanese varieties of rice called "Japonica rice" in Vietnam.
You can get Kikkoman soy sauce bottled in Japan or Singapore at regular grocery stores or Japanese grocery stores.
You can get miso such as Hanamaruki, Shinsyu-ichi Miso, and Marukome at Japanese grocery stores and high-end supermarkets.
The central part of Phu Yen Province is known as a tuna producing area, but salmon is actually more popular than tuna for both sushi and sashimi.
Many restaurants that serve scallops or mackerel etc. as sushi, import these from Japan.
When it comes to sake and shochu, you can get kinds produced in Vietnam or kinds produced in Japan. Hue Foods in Hue, central Vietnam, has a factory, and Tanaka Shuzo produces sake and shochu in Ho Chi Minh City.
As for products made in Japan, Asahi-Shuzo, Hakkaisan, and Kikumasamune brands of sake as well as Sanwa Shurui, Kirishima Shuzo Satsuma Shuzo and Nishi Shuzo brands of shochu etc. are sold in Vietnam.
List of Japanese grocery stores and ingredient suppliers
Below is a list of Japanese food importers who wholesale to supermarkets and restaurants, as well as supermarkets that sell Japanese food to the general public.
This list consists of vendors frequently used by Japanese in your country. (Some shops carry not only Japanese cooking supplies but also kitchen ware)
◇Simba Vietnam
R1-08-03 The EverRich Building, 968 Ba Thang Hai Street, District 11, HCMC, Vietnam
http://www.simba.com.vn/
◇Lotus Foods JSC
Lot 29-31, Tan Tao Industrial Zones, Tan Tao Street, Tan Tao A Ward,
Ho Chi Minh, Ho Chi Minh Vietnam
◇Japan Best Foods
Long Duc, Dong Nai, Vietnam
https://japanbestfoods.com/
◇Takashimaya
92-94 Nam Ky Khoi Nghia Street, Ben Nghe Ward, District 1, Ho Chi Minh City

https://www.takashimaya-vn.com/en

◇Sakanaya Hanoi Fish Shop
So 213 Pho Doi Can HANOI Hanoi, Vietnam
◇Nakayama Foods
HCMC
250A Điện Biên Phủ, Phường 7, Quận 3, TP.Hồ Chí Minh
Hanoi
Số 27, Hoàng Cầu, Phường Ô Chợ Dừa, Quận Đống Đa, TP.Hà Nội
http://www.nakayama-foods.vn/home
◇Fuji Mart
Số 142 đường Đường Lê Duẩn, Khâm Thiên, Đống Đa, Hà Nội
http://fujimart.vn/
◇Mô hình Keinshoku-Gyomu
Số 25 Nguyễn Hữu Huân/ 28 Hàng Muối – P. Lý Thái Tổ – Q. Hoàn Kiếm – TP. Hà Nội
http://keinshoku.vn/mo-hinh-keinshoku-gyomu
◇Công ty TNHH Japan Best Foods
https://www.facebook.com/pg/japanbestfoods/about/?ref=page_internal
◇Annam Gourmet Market
5 stores in HCMC and 1 store in Hanoi
https://annam-gourmet.com/
◇Akuruhi
◇Tokyo Shop
HCMC, Hanoi and Hai Phong
http://tokyoshop.com.vn/
◇Tokyo Store
18 Bis Cong Hoa, Tan Binh District, HCMC
◇CÔNG TY TNHH KOME88
Store 1: 43 Lam Sơn, Phường 2, Quận Tân Bình, TP Hồ Chí Minh.
Store 2: 16 Nguyễn Quý Cảnh, An Phú, Q.2, TP Hồ Chí Minh.
http://www.kome88.com.vn/
◇Sakuko Japanese Store
◇Zairyo Online Shop
◇Tawaraya Online Shop
Number of Local Japanese People
22,125 Japanese live in Vietnam, as of 2018.
Number of Local Japanese Restaurants
There are about 1,000 to 1,500 Japanese restaurants in Vietnam.
For Vietnamese People Wanting to Study Japanese Cuisine in Japan
Do you want to study Japanese cuisine in Japan one day? Chefs Wonderland, an agency for helping foreign visitors study cooking in Japan, can make all your cooking school dreams come true.
There are two main ways to study Japanese cuisine in Japan.
One way is to enroll in a culinary school.
The other is to find work at a Japanese restaurant in Japan, although this is not very easy to do.
How Many Vietnamese People are Living in Japan?
371,755 Vietnamese people live in Japan and 389,005 visited to Japan in 2018.
Study Japanese Cuisine at a Culinary School
If you want to attend a Culinary Technical College for Japanese people, you need to be able to speak fluent Japanese, but even if you can't speak Japanese, you can study Japanese cuisine at one of the following schools that offer English courses lasting anywhere from one day to three months.
There are classes for beginners, short-term intensive courses to get a certificate, and private classes for professional chefs.
Culinary Schools in Japan
The first and the most popular sushi school in the world.
An academic program that reflects the latest trends in Japanese cuisine.
More than 1,000 graduates from over 50 countries.
International Ramen School
Ramen study program combined with OJT
One day customized private sushi lesson
90min Sushi Making Workshop
90min sushi making lesson for FUN!
Study Japanese Cuisine While Working
Under the current immigration laws, foreigners have very limited opportunities to work in restaurants in Japan, you would need a working holiday visa, a spouse visas, or a type of special activity visa issued only to a few people. If you want more information on studying Japanese cuisine while working in Japan,
please see the following article.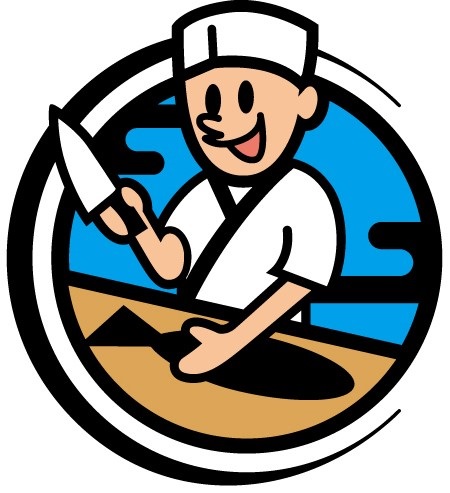 We look forward to your visit to Japan!
Would you like to know more?