Japanese grocery stores and ingredient suppliers in South Korea
February 11th 2021 Updated
This page is for food lovers and professional chefs in South Korea that are looking for Japanese cooking supplies.
One of South Korea's main port cities, Busan, is only 200 km across the sea from Fukuoka, Japan. With the long history of interaction between Korea and Japan, as well as a similarity in food cultures, it is easier to get Japanese food in Korea than in most other countries.
Both Korean and Japanese rice are easily obtainable.
Like Japan, Korea has a wide selection of soy sauce.
Koran miso and traditional Japanese miso are both readily available.
Since Korea has an abundance of seafood, most Japanese restaurants use domestically available seafood, except for a few very high-end restaurants. Scallops, sea bream, yellowtail, etc. are often imported from Japan.
At sushi restaurants, tuna, shrimp, and sea bream are said to be the three most popular ingredients.
Currently, Korea has about 30,000 establishments where you can find sake, and it seems to be quite popular with young people. Japanese beer, which is a bit stronger in flavor than South Korean beer is also very popular.
List of Japanese grocery stores and ingredient suppliers
Below is a list of shops that Japanese people living in Korea often go to. Compared to other countries, there are a lot of shops and a lot of Japanese ingredients available, so we will list the main ones only.
Number of Local Japanese People
39,403 Japanese people live in South Korea, as of 2018.
Number of Local Japanese Restaurants
As of 2018, it was estimated that there were more than 13,000 Japanese restaurants around the entire country.
For South Korean People Wanting to Study Japanese Cuisine in Japan
Do you want to study Japanese cuisine in Japan one day? Chefs Wonderland, an agency for helping foreign visitors study cooking in Japan, can make all your cooking school dreams come true.
There are two main ways to study Japanese cuisine in Japan.
One way is to enroll in a culinary school.
The other is to find work at a Japanese restaurant in Japan, although this is not very easy to do.
How Many South Korean People are Living in Japan?
As of 2018, there are 451,543 South Korean people living in Japan.
In addition, more than 7.5 million people visited to Japan in 2018.
Study Japanese Cuisine at a Culinary School
If you want to attend a Culinary Technical College for Japanese people, you need to be able to speak fluent Japanese, but even if you can't speak Japanese, you can study Japanese cuisine at one of the following schools that offer English courses lasting anywhere from one day to three months.
There are classes for beginners, short-term intensive courses to get a certificate, and private classes for professional chefs.
Culinary Schools in Japan
The first and the most popular sushi school in the world.
An academic program that reflects the latest trends in Japanese cuisine.
More than 1,000 graduates from over 50 countries.
International Ramen School
Ramen study program combined with OJT
One day customized private sushi lesson
90min Sushi Making Workshop
90min sushi making lesson for FUN!
Study Japanese Cuisine While Working
Under the current immigration laws, foreigners have very limited opportunities to work in restaurants in Japan, you would need a working holiday visa, a spouse visas, or a type of special activity visa issued only to a few people. If you want more information on studying Japanese cuisine while working in Japan,
please see the following article.
Working holiday visas are issued to South Korean nationals bettween the ages of 18 and 25 with a maximum of 10,000 people per year. If you can get a Working Holiday Visa, you can enjoy vacationing and working in Japan for up to one year.
If you are thinking about going on a Working Holiday to Japan, please see the following article.
Japan Working Holiday Guide – 15,000 youth get working holiday visa every year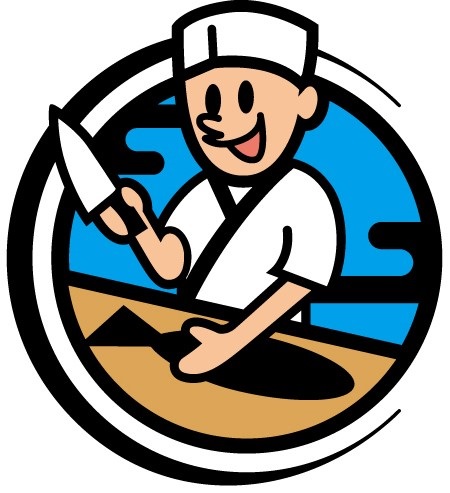 We look forward to your visit to Japan!
Would you like to know more?