Japanese grocery stores and ingredient suppliers in Taiwan
February 11th 2021 Updated
This page is for food lovers and professional chefs in Taiwan that are looking for Japanese cooking supplies.
With the long history of interaction between Taiwan and Japan, as well as the similarity in food cultures, it is easier to get Japanese food in Taiwan than in most other countries. In many Japanese restaurants, ingredients other than seasonings and alcohol are supplied locally.
Many Japanese restaurants use Japanese rice grown in Taiwan.
In Taiwan, you can get many kinds of soy sauce, as in Japan.
In Taiwan, you can get many kinds of miso, as in Japan.
Taiwan lands the same kind of fish that can be found in Japan. Freshly caught Aji (Horse Mackerel), cutlass fish, tuna, barracuda, Nodoguro (rosy seabass), skipjacks (bonitos), grouper, marlin, Kanpachi (great amberjack), etc. are usually available. Shops that use salmon roe, scallops, and sea urchins, which are not available in Taiwan, import products from Japan through Japanese food vendors.
At sushi restaurants, salmon, shrimp, scallops and sea urchin are usually the most popular ingredients.
At very high-end restaurants you can find expensive Japanese sake such as "Dassai", "Kubota" or "Juyondai". However, most people in Taiwan don't know much about Japanese brands of sake and are satisfied with the locally produced, reasonably priced sake.
Japanese whiskey is often popular with men in Taiwan, and fruit wines such as plum wine are popular with women.
List of Japanese grocery stores and ingredient suppliers
Below is a list of shops that Japanese people living in Taiwan often go to. Compared to other countries, there are a lot of shops and a lot of Japanese ingredients available, so we will list the main ones only.
◇City Super
◇Jasons Market Place
-Jasons 101 Store
B1F.(Taipei 101 mall), No.45, Shifu Rd., Xinyi Dist., Taipei City 110, Taiwan
-JASONS Takashimaya Store
B1F.(Dayeh Takashimaya), No.55, Sec. 2, Zhongcheng Rd., Shilin Dist., Taipei City 111, Taiwan
-JASONS Tienmu Store
2F., No.3, Tianmu W. Rd., Shilin Dist., Taipei City 111, Taiwan
http://www.jasons.com.tw/
◇Shin Kong Mitsukoshi
Taipei, Taoyuan, Taichung, Chiayi, Tainan and Kaohsiung.
https://www.skm.com.tw/
◇SOGO Taiwan
https://www.sogo.com.tw/home/en
◇Huhan
No. 252, Jiankang Road, Zhonghe District, New Taipei City
http://www.foodfun.com.tw/
Number of Local Japanese People
24,280 Japanese people live in Taiwan, as of 2018.
Number of Local Japanese Restaurants
As of 2020, it was estimated that there are about 10,000 Japanese restaurants in Taiwan.
For Taiwan People Wanting to Study Japanese Cuisine in Japan
Do you want to study Japanese cuisine in Japan one day? Chefs Wonderland, an agency for helping foreign visitors study cooking in Japan, can make all your cooking school dreams come true.
There are two main ways to study Japanese cuisine in Japan.
One way is to enroll in a culinary school.
The other is to find work at a Japanese restaurant in Japan, although this is not very easy to do.
How Many Taiwan People are Living in Japan?
As of 2018, there are 61,960 Taiwanese people living in Japan.
In addition, 4,757,258 people visited to Japan in 2018.
Study Japanese Cuisine at a Culinary School
If you want to attend a Culinary Technical College for Japanese people, you need to be able to speak fluent Japanese, but even if you can't speak Japanese, you can study Japanese cuisine at one of the following schools that offer English courses lasting anywhere from one day to three months.
There are classes for beginners, short-term intensive courses to get a certificate, and private classes for professional chefs.
Culinary Schools in Japan
The first and the most popular sushi school in the world.
An academic program that reflects the latest trends in Japanese cuisine.
More than 1,000 graduates from over 50 countries.
International Ramen School
Ramen study program combined with OJT
One day customized private sushi lesson
90min Sushi Making Workshop
90min sushi making lesson for FUN!
Study Japanese Cuisine While Working
Under the current immigration laws, foreigners have very limited opportunities to work in restaurants in Japan, you would need a working holiday visa, a spouse visas, or a type of special activity visa issued only to a few people. If you want more information on studying Japanese cuisine while working in Japan,
please see the following article.
Working holiday visas are issued to Taiawanese nationals between the ages of 18 and 30 with a maximum of 10,000 people per year. If you can get a Working Holiday Visa, you can enjoy vacationing and working in Japan for up to one year.
If you are thinking about going on a Working Holiday to Japan, please see the following article.
Japan Working Holiday Guide – 15,000 youth get working holiday visa every year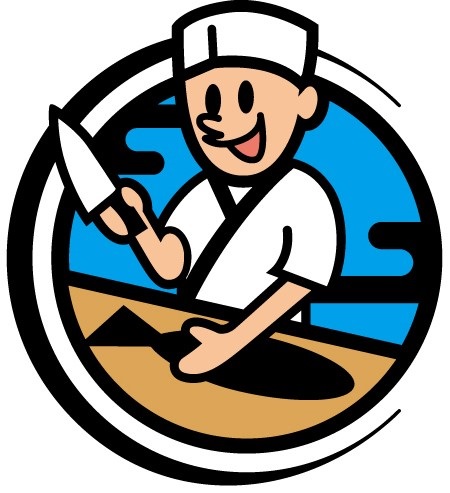 We look forward to your visit to Japan!
Would you like to know more?