Guide to 11 Local Towns You Should Visit to Enjoy Foods in Tokyo!
If you have visited New York, you know there are representative cuisines for each area: Italian cuisine in Little Italy, Chinese cuisine in Chinatown, Greek cuisine in Astoria, Queens, etc. Of course, the quality of food depends on each restaurant and you may have good or bad dining experiences. Yet you already have an idea of what you can eat in which area, since unique food cultures are formed by the residents.
Tokyo has areas that feature certain foods as well. Here is the list of local towns in Tokyo selected personally by me, born and raised in Tokyo!
Needless to say, it is a town of sushi. The world-renowned Tsukiji Market was transferred to Toyosu in 2018, but some intermediate wholesalers remain in Tsukiji and you can still feel the vibrant atmosphere.
It is said there are more than 100 sushi restaurants in the Tsukiji area alone. If you have not tried sushi in Japan yet, I recommend that you start with Tsukiji.
The nearest station
Tsukiji Station on the Hibiya Line or Tsukijishijo Station on the Oedo Line.
Transferred from the Tsukiji Market in 2018. Along with the market, prominent sushi restaurants that had been delighting the palate of workers in the fishery industry came to Toyosu as well.
There are about 15 selected restaurants moved to the Toyosu Market, including Sushi Dai and Daiwa Sushi. People waited for 3-4 hours to be seated at these super popular restaurants in Tsukiji. In Toyosu, these places are attracting a lot of customers with their high-quality sushi as always.
The nearest station
Shijomae Station on the Yurikamome Line.
Sushi in Ginza is a symbol of the upper class. The district attracts affluent people more than anywhere else in Japan and the street is lined with high-end sushi restaurants. It is well known that famous Sukiyabashi Jiro is named after the intersection "Sukiyabashi" in Ginza.
In Michelin Guide Tokyo 2020, there are as many as 12 Michelin-starred sushi restaurants in Ginza. People even say that you must succeed in Ginza if you want to be the best sushi chef in Japan.
The Nearest Station.
Ginza Station on the Tokyo Metro.
Tokyo Ramen Street in Tokyo Station features 8 ramen restaurants selected from all over Japan under the concept that you can enjoy different taste every day of the week.
Visitors can try a wide variety of genre, such as tonkotsu, soy sauce, miso, salt, niboshi (dried infant sardines), seafood and tonkotsu, vegetarian, and tsukemen (dipping ramen). I also recommend T's Tantan located in the same station. This restaurant serves vegetarian ramen and is always chosen as the best restaurant in Chiyoda ward by Tripadvisor.
The nearest station:
Tokyo Station on the Tokyo Metro or JR
The most competitive area for ramen restaurants in Japan is Ikebukuro. It is also known as the place where renowned Taishoken was founded by late Kazuo Yamagishi, a charisma in the ramen industry who cultivated many ramen chefs.
About 70 years ago, right after World War II, there was a black market in front of Ikebukuro Station. Targeting hungry but poor young people, ramen restaurants increased and formed a thriving district.
There are more than 130 restaurants as of 2020, including famous places like Higashi-ikebukuro Taishoken that inherits Yamagishi's legacy, Ramen Jiro Ikebukuro Branch, and Tonchin.
The nearest station:
Ikebukuro Station on the Tokyo Metro or JR
Shinjuku Omoide Yokocho Street
Omoide-Yokocho in Shinjuku preserves an atmosphere of back alleys in good old Japan and has been rejuvenated because of its popularity among foreign visitors.
The narrow alley in front of Shinjuku Station is lined with 50 to 60 old restaurants, about 20 of which are yakitori (grilled skewered chicken) shops.
Originally, the area started as an eatery district within a black market amid the chaos after the war.
Back then the stalls sold pork offal, which was available at a low price, grilled with soy-sauce based, sweet and savory sauce. This is why you can still find restaurants that serve not only yakitori but motsu-yaki (grilled offal). One of the well-known places is Torien, a yakitori restaurant that has been opened for more than 70 years.
The nearest station:
Shinjuku Station on the Tokyo Metro or JR
The area has about 140 secondhand bookstores and known as one of the best streets in the world to find used books. There are also 50 or so publishers in this area and attracts bookworms around Japan.
When you buy old books, you want to read them right away. So, in this neighborhood, curry became a popular dish, because you can eat with one hand while reading a book. Curry then became a representative meal of this town.
The origin may sound similar to that of the sandwich, invented by the Earl of Sandwich, who wanted to eat meals while absorbed in gambling with cards.
More than 80 curry restaurants are waiting for you in Jimbocho, such as Ethiopia, Bondy, and Sumatra Curry Kyoueido.
The nearest station:
Jimbocho Station on the Tokyo Metro
Shimokitazawa, aka Shimokita, is called a bohemian town in Tokyo. As a center of subculture, it is a town of vintage clothes, theater, and music. The area was ranked second in "The 50 Coolest Neighborhoods in the World" by Time Out, selected from more than 100 countries.
As artistic youth come to this area to avoid Japan's culture of peer pressure, the area has a lot of unique restaurants.
A signature food of this town is curry. Shimokitazawa Curry Festival is held every October and almost 150 restaurants participate to serve their curry.
Curry became a symbol of Shimokitazawa, since its ethnic ambience of Asia matches the bohemian image of the town. In addition, a distinct soup curry restaurant called Magic Spice started the curry boom and appealed to young people.
The nearest station:
Shimokitazawa Station on the Inokashira Line or the Odakyu Line
Monja-yaki (pan-fried batter) is a comfort food of Tsukishima, a typical downtown in Tokyo. In the post-war period, when Japan was still economically struggling, people diluted flour with water and pan-fried the batter with cheap cabbage and sauce.
This is the origin of monja-yaki. The food started as a snack for children, but it gradually grew on people and became a popular street food of downtown Tokyo. It is similar to Okonomiyaki, a signature food of Osaka and Hiroshima, but people in Tokyo still love monja-yaki as their local food.
More than 50 monja-yaki restaurants are located in the Tsukishima area, including Monkichi, which became famous as the place Brad Pitt visited.
The nearest station:
Tsukishima Station on the Oedo Line or the Yurakucho Line
Kameido is located in the downtown of eastern Tokyo. This town thrived with factory workers in the 1960s to 70s and barbeque that uses horumon (offal) has been loved for long time as a more affordable alternative to barbeque with beef.
After the 2010s, when reasonably-priced public foods called "B-kyu gourmet (B-class cuisine)" gained its popularity, Kameido became associated with horumon barbeque.
On weekends, you can see young people waiting in line in front of the restaurants even during daytime. The narrow alley is packed with about 20 horumon barbeque restaurants, such as Kameido Horumon and Horumon Aoki that started the boom.
The nearest station:
Kameido Station on the JR Line
In 2012, bills from Sydney, Australia, opened in Harajuku with a glorious slogan, "The Best Breakfast in the World."
Yet what young people in Harajuku recognized was not its scrambled eggs that were reviewed as the best in the world by the New York Times. It was pancakes. Around the same time, Eggs'n Things from Hawaii opened in Harajuku as well. Although known for its eggs benedict, this restaurant also became poplar for its pancakes.
Since Instagram had just started to become a major social media platform, a number of people tried to take a picture of Instagrammable pancakes. Harajuku had been an area known for sweets, since it became a standard for teenagers to eat crepes on Takeshita Street in the 1980s.
Once pancakes came to this town of sweets, the restaurants mushroomed in the neighborhood. It is said there are currently more than 40 pancake shops in the area alone.
The pancake boom passed its peak and the number of restaurants may decrease. Nevertheless, Harajuku will be known as a sweets town.
The nearest station:
Harajuku Station on the JR Line or Meiji-Jingumae Station on the Tokyo Metro
What would you like to know more?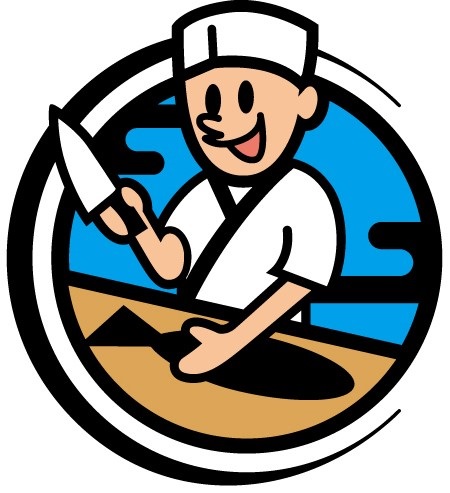 For those who want to learn Japanese cuisine in Japan
Culinary Schools in Japan
The first and the most popular sushi school in the world.
Japanese culinary training including sushi, kaiseki, yakitori, wagashi and more.
More than 1,000 graduates from over 50 countries.
International Ramen School
Ramen study program combined with OJT
What would you like to know more?