Learning from a Japanese master! What is a Cultural Activities visa for learning Japanese cuisine while working?
More and more chefs learn Japanese cuisine during their short-term visit (within 3 months) at their friend's restaurant for about a week, while helping with dishes and other duties.
In this article, We will explain about a residential status/visa necessary to stay for more than 3 months to learn Japanese cuisine as an intern without income.
You need some kind of residential status/visa to stay in Japan for more than 3 months.
If you go to college, your status/visa will be "Student."
Your status/visa will be "Engineer/Specialist in Humanities/International Services," if you work in these fields at private companies.
"Cultural Activities" is the residential status necessary for those who learn at Japanese restaurants in an unpaid internship.
The status is provided so that people from abroad can learn Japan's unique culture and acquire its arts under the tutelage of experts. "Japanese culture" can include flower arrangements, tea ceremony, judo, architecture, painting, dance, cuisine, and music, so you can use this residential status to work and study at a Japanese restaurant.
The resident status of "Cultural Activities" allows you to stay for 3 months, 6 months, 1 year, or 3 years.
In most cases, people are allowed to stay with the resident status of Cultural Activities for 6 months or 1 year.
How Many People Stay in Japan with a Cultural Activities Visa?
As of 2018, there are 2,815 people who hold the resident status/visa of Cultural Activities and are learning Japanese cuisine, flower arrangements, tea ceremony, judo, architecture, painting, dance, and music under the guidance of experts.
There are no data available for the specific number of those who work at restaurants with this visa to learn Japanese cuisine, but I estimate there are only a few.
What You Should Know about the Residential Status/Visa of Cultural Activities
・ It is not a work visa and provided only for learning Japanese culture.
This resident status/visa is not provided for you to work. Please understand that the main purpose is to learn Japanese culture through unpaid work.
・You will not be paid
Since it is not a work visa, you cannot be paid. If you are found receiving salary for your labor or services, you will face the charge of unauthorized employment.
・You need to find a restaurant that accepts you on your own
If you tell that you are looking for a restaurant to work because you want to learn Japanese cuisine, many people will be supportive and help you with the search. Yet, since Japanese restaurants do not have an apprentice system, such as Stagiaire in France, there are not many Japanese restaurants that are accepting foreigners.
For how to find an internship, please see this article.
・You need to cover your living expenses.
Some restaurants may let you use a dorm room shared with other staff members, but basically you need to pay your living expenses. As you are not employed as a worker, you cannot be covered by Workers' Accident Compensation Insurance either. In case you get injured during the stay, I recommend that you join a health insurance plan beforehand.
Required Documents for Application
・Application for Certificate of Eligibility
You can download the application from from here
・The applicant's passport
・Photo (4 cm L x 3 cm W)
・One return-mail envelope
*A self-addressed, standard-size envelope with stamps worth 404 JPY (for simplified registered mail)
・A document that describes details of the activities to learn Japanese cuisine at a Japanese restaurant
・Materials about the restaurant where the applicant will engage in the activities
・A recommendation letter from the applicant's current workplace or culinary school
・Documents that certify the applicant's past accomplishments
(e.g. culinary competition awards)
・A financial statement that certifies the deposit balance of the applicant's account
・Documents that certify the applicant's current employment and salary
*You may also need additional supporting documents.
You will apply for a Cultural Activities visa in the following process.
Step 1. Submit the application documents
The restaurant where you will work or your authorized immigration attorney will submit the application documents to the local immigration office.
According to the Immigration Bureau, processing the documents takes about 1 – 3 months.
In case you need additional documents during this period, make sure you are ready to submit them once the office contacts you.
Step 3. Notification of the result
The restaurant or your authorized immigration attorney receive the result of the application in postal mail.
Step 4. A Certificate of Eligibility for "Cultural Activities" is mailed to the you.
The restaurant or your authorized immigration attorney will send you the certificate by postal mail. The certificate is valid for 3 months, so remember you have to enter Japan within that period.
Step 5. Obtain a visa to enter Japan
Once receiving the certificate of eligibility, you will go to a Japanese embassy or consulate in your country or the country you live in now and apply for a visa.
It depends on where you apply, but it usually takes about 5 – 10 business days to get approved.
*For documents required for a visa application, please check the website of your country's Japanese embassy or consulate.
Once you receive your visa, book an airplane ticket and you can finally go to Japan. your visa is also valid for 3 months, like the certificate of eligibility, so you need to enter the country within the period.
Show your certificate of eligibility and passport with visa at the airport for entry permission.
You will receive a residence card at this point in the following airports: New Chitose Airport, Narita Airport, Haneda Airport, Chubu Airport, Kansai Airport, Hiroshima Airport, and Fukuoka Airport.
If you enter Japan at other airports, a residence card will be mailed to you after you register your address with your residence's municipal office.
An image of residence card in Japan
Chef's Wonderland can help you with the application for a cultural activities visa. If you are interested, feel free to contact us.
What would you like to know more?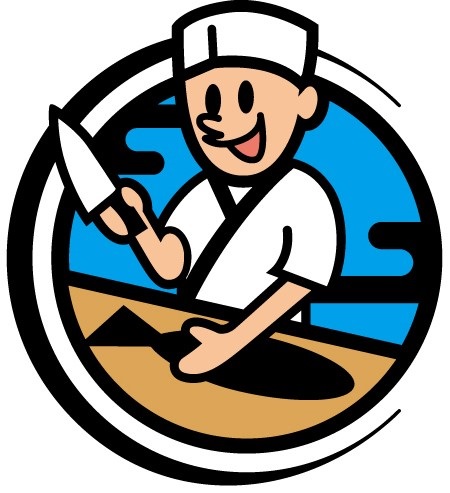 For those who want to learn at culinary schools in Japan…
Culinary Schools in Japan
The first and the most popular sushi school in the world.
An academic program that reflects the latest trends in Japanese cuisine.
More than 1,000 graduates from over 50 countries.
International Ramen School
Ramen study program combined with OJT
One day customized private sushi lesson
90min Sushi Making Workshop
90min sushi making lesson for FUN!