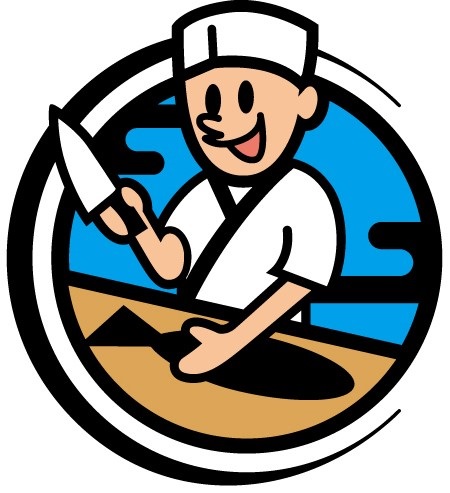 All about Japan for those who want to work or study in Japan!
Japan is about 380,000 square kilometers, about the same size as California or Germany. The land stretches from north to south: Hokkaido in the north is famous for winter sports, such as skiing and snowboarding, while Okinawa in the south is popular for marine sports. Tokyo is located almost at the center.
Of the total population of 1.2 billion people, approximately 30 million people live in the greater Tokyo area.
Mt. Fuji (3,776m), so-called "the heart of Japan," is located about 100 km to the south of Tokyo.
Climate varies in Hokkaido, Tokyo, or Okinawa. In Tokyo, the coldest season averages a high of 9℃ and a low of 2℃ in January, and the hottest season averages a high of 31℃ and a low of 25℃ in August. Winter has more sunny days, while summer tends to be rainy and humid.
If you visit, the weather would be ideal between April and May or October and November with sunny and mild days.
Of 1.2 billion people, most speak Japanese. In central Tokyo (Ginza, Roppongi, Shibuya, Shinjuku or Asakusa) or other tourist spots (Kyoto, Niseko, Hakuba, etc.), many Japanese people are used to talking with visitors from abroad, so no worries.
Even in rural areas, the hotel staff can speak English. Still, less than 10% of the whole population can fluently speak English.
You may have difficulty at restaurants with only a Japanese menu.
According to the government statistics in 2019, 2.8 million people from abroad live in Japan and more than 30 million people visit Japan every year.
Currency, Credit Card, Exchange
National currency is Japanese Yen and you cannot pay by US dollars or euros most of the times. As Japanese people prefer to pay by cash, small businesses may not accept credit cards for payment. Debit cards and digital payment are not commonly used either. When you go to small, individual-owned restaurants, we recommend that you check if they accept a credit card beforehand.
It is said that about 30% of the restaurants in Japan accept credit cards.
At big-chain convenience stores that open 24/7, such as Seven Eleven, Family Mart or Lawson, you can withdraw money with a cash card issued in foreign countries. Convenience stores in downtown areas have a currency exchange machine as well, so you can withdraw the necessary amount of money anytime.
We can say Japan is one of the safest countries in the world. You will hardly get in trouble even when you walk alone at night.
Even if you lose your wallet, 6 or 7 out of ten times it will be taken to a police station and then back to you, as some data show.
Yet, because of the rapid increase in visitors from abroad in the last decade, there are more reports of rip-offs that target those who cannot speak Japanese on the bustling streets of Shinjuku or Roppongi in Tokyo.
Do not trust those who approach you to sell items or services on the street at night!
Today, most people do not believe in any particular religion in Japan.
Their lifestyle or food culture, though, are largely affected by Shinto or Buddhism. People visit a shrine on New Year's Eve or New Year's Day to wish for their health for the year (Hatsu-mode) or worship the souls of ancestors in July or August (Obon).
Recently, many Japanese people also celebrate Halloween or Christmas.
Japan's view on religion is unique, since its ancient belief in animism, or "Yaoyorozu-no-kami" (8 million gods), enables people to accept not only Buddhism and Shinto but also Christianity and other religions.
You may think that "Japanese people work a lot," but Japan actually has 22 national holidays, which is more than some other countries.
Shops on busy streets usually open on holidays, but high-end restaurants may close, since markets tend to close on Sundays and holidays.
When you plan to make a reservation for high-end restaurants, check their hours before you come to Japan.
If you live in an urban area, you will not have any inconvenience, since trains run from 6am through around midnight.
Yet trains will be packed with people during rush hours around 8 to 9am and 7 to 9pm.
In my opinion, you may want to find a pricier but closer accommodation rather than a cheaper but farther one. For tourists, rush hours in Japan are nothing but torment.
You can also catch a taxi in an urban area, but it may be difficult to find one early in the morning or on rainy days. It may be a little pricier, but booking a taxi through an app is a safer way.
Japan has visa exemptions with 68 countries and regions as of 2017. If a visa is needed, most people apply for a tourist visa or other short-term visas. Since there are various visas for travel, study abroad or business, I recommend that you contact the Japanese Embassy in your own country for up-to-date information.
if you prefer to work in Japan please refer this article
Free wifi is only available at the airport or a few restaurants.
We recommend that you rent wifi or purchase a SIM card for your cell phone at the airport you landed.
It could be difficult to activate a SIM card if you have never tried, so you may want to ask the shop staff for help when you buy it.
If you stay for less than a month, a hotel or Air BnB is recommended. For a stay of more than a month, you may want to find a share house, an apartment for visitors from abroad or a service apartment with a concierge. You should book a room quickly for the stay around April, when rent becomes higher and fewer rooms become available, since most visitors arrive at the time.
The price for a single hotel room starts at 8,000JPY (approx. 73USD) per night and the price for a studio apartment starts at 90,000JPY (approx. 818USD) per month in Tokyo. If you live in a suburban area or find a share house, the price may go lower.
In Tokyo alone, there are about 150,000 restaurants.
Japanese, Korean, Chinese, Thai, Vietnam, Italian, or French cuisine… You can eat every kind of dish.
Many restaurants adjust their flavor to Japanese people's liking, so if you miss your country's taste, you should ask those from your country for recommendations. In addition, you will not have a difficulty finding food, as convenience stores open 24/7 and sell small meals, like sandwiches. On the other hand, vegetarians may have a trouble, since Japanese dishes tend to use broth from fish. There are fewer restaurants that can accommodate particular dietary, such as gluten-free options, so if you have any limits on your diet,
we recommend that you do some research beforehand.
The following costs are estimate for each meal:
Breakfast, 500 to 1,000JPY (4.6 to 9.1USD)
Lunch, 800 to 1,200 JPY (7.3 to 10.9USD)
Dinner, 1,000 to 5,000JPY (9.1 to 45.4USD).
In the case that you cut yourself with a knife or catch a cold, some hospitals in Tokyo can help you in English. Yet it is still difficult to communicate in English in many hospitals.
You can also be charged for 10,000 to 30,000JPY (91 to 273USD) without insurance, so it is preferable if you buy travel insurance beforehand.
A lot of chefs have tattoos, but in Japan, tattoos are called "irezumi" and viewed negatively. Since old times, Japanese gangsters ("yakuza") liked to wear tattoos and they were also used as a punishment for criminals.
Many public baths and pools do not allow people with tattoos to enter. (Some facilities allow tattoos if you can cover them with stickers.) At traditional Japanese restaurants, chefs' tattoos may intimidate guests and the staff is not allowed to wear any.
If you have tattoos and apply for an internship at Japanese restaurants, you may need to wear a tight shirt to hide them or cover them with stickers. Some chefs understand the different concepts of tattoos in Japan and overseas, so talk with them first before you start the internship.
Would you like to know more?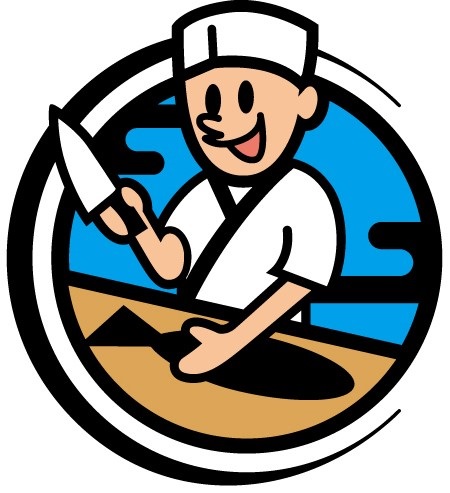 For those who want to learn Japanese cuisine in Japan
The first and the most popular sushi school in the world.
An academic program that reflects the latest trends in Japanese cuisine.
More than 1,000 graduates from over 50 countries.
International Ramen School
Ramen study program combined with OJT
One day customized private sushi lesson
90min Sushi Making Workshop
90min sushi making lesson for FUN!