Japanese grocery stores and ingredient suppliers in Sweden
This page is for food lovers and professional chefs in Sweden that are looking for Japanese cooking supplies.
You can buy California rice at Japanese grocery stores, Chinese grocery stores, or high-end supermarkets.
Soy sauce made by companies such as Kikkoman and Yamasa is available at Japanese or Chinese supermarkets.
Miso can be purchased at Japanese or Chinese supermarkets.
Cooking sake and mirin are essential to make Japanese cuisine, but since they contain alcohol, only liquor stores can sell them in Sweden.
Japanese people living in Sweden use sake in place of cooking sake. Also, you can find mirin-style seasoning that does not contain alcohol at Japanese grocery stores.
Ordinary Japanese restaurants serve sushi made with limited ingredients, such as salmon from Norway or tuna processed for sushi in Germany.
On the other hand, high-end sushi restaurants are popular in Stockholm, where customers can enjoy omakase (chef's choice) course meals that feature sea urchin, octopus, squid, Horse mackerel, sea bream, and sea bass caught off the shore of the Scandinavian Peninsula or Europe.
Beverages that contain 3.5 % or more ABV are permitted to be sold only by Systembolaget, a government-owned chain of liquor stores. You can find Japanese liquors, including Asahi and Kirin beer, Koshu wine, and whisky, but the number is limited.
Since people in Sweden like fish dishes with a strong savory flavor, it seems that dry Japanese sake is preferred that goes well with them.
High-end Japanese restaurants apparently use their own distribution channels to obtain alcoholic beverages that go well with Japanese cuisine.
List of Japanese grocery stores and ingredient suppliers
Below is a list of Japanese food importers who wholesale to supermarkets and restaurants, as well as supermarkets that sell Japanese food to the general public.
This list consists of vendors frequently used by Japanese in your country. (Some shops carry not only Japanese cooking supplies but also kitchen ware)
Number of Local Japanese People
4,345 Japanese people live in Sweden, as of 2018.
Number of Local Japanese Restaurants
There are about 500 Japanese restaurants in Sweden.
(Numbers based on Tripadvisor Listing in 2020)
For Swedish People Wanting to Study Japanese Cuisine in Japan
Do you want to study Japanese cuisine in Japan one day? Chefs Wonderland, an agency for helping foreign visitors study cooking in Japan, can make all your cooking school dreams come true.
There are two main ways to study Japanese cuisine in Japan.
One way is to enroll in a culinary school.
The other is to find work at a Japanese restaurant in Japan, although this is not very easy to do.
How Many Swedish People are Living in Japan?
As of 2018, there are 1,735 Swedish people living in Japan.
In addition, 53,822 Swedish people visited to Japan in 2018.
Study Japanese Cuisine at a Culinary School
If you want to attend a Culinary Technical College for Japanese people, you need to be able to speak fluent Japanese, but even if you can't speak Japanese, you can study Japanese cuisine at one of the following schools that offer English courses lasting anywhere from one day to three months.
There are classes for beginners, short-term intensive courses to get a certificate, and private classes for professional chefs.
The first and the most popular sushi school in the world.
An academic program that reflects the latest trends in Japanese cuisine.
More than 1,000 graduates from over 50 countries.
International Ramen School
Ramen study program combined with OJT
One day customized private sushi lesson
90min Sushi Making Workshop
90min sushi making lesson for FUN!
Study Japanese Cuisine While Working
Under the current immigration laws, foreigners have very limited opportunities to work in restaurants in Japan, you would need a working holiday visa, a spouse visas, or a type of special activity visa issued only to a few people. If you want more information on studying Japanese cuisine while working in Japan,
please see the following article.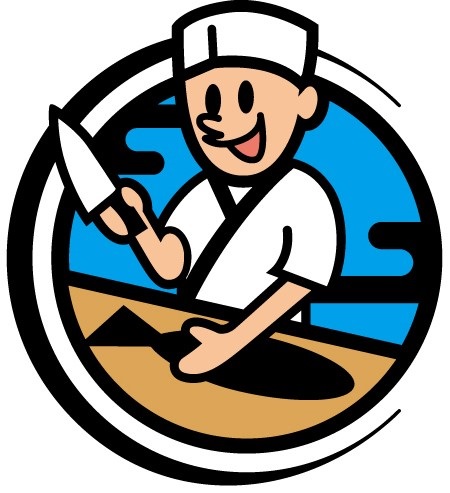 We look forward to your visit to Japan!
Would you like to know more?