Visit Shinjuku to purchase kitchen items
The massive Shinjuku Station, located west of central Tokyo, is known as the world's busiest station with more than 3.5 million passengers moving through it each day.
Many foreign travel guidebooks talk about The Robot Restaurant and Shinjuku Golden Gai, but there are a lot of other fascinating places for those interested in Japanese food culture and culinary arts.(Many of these places are overlooked since this is such a big area.)
First, let's start from the Shinjuku South Exit.
A chain of home improvement stores located in large urban areas, beloved in Japan for over 40 years.
Here you can find anything and everything, from kitchenware to home improvement and lifestyle products, such as outdoor goods, stationery, party goods, garden supplies, materials for DIY and magic props.
Exit JR Shinjuku Station at the South Exit, cross the intersection, turn left and you will see Takashimaya shortly.
Tokyu hands is located in a building connected to Takashimaya.
Kitchen goods can be found on the 4th floor.
Just a few of the products we can mention are: Japanese kitchen knives, squid peelers, crab shelling tools, osmotic dehydration sheets that remove the raw fish smell from sashimi and draw out the umami, rapid defrosting trays, oyster soy sauce, bento boxes etc.
You'll be sure to discover products that will help you become more creative and innovative in the kitchen.
Osmotic dehydration sheets that remove the raw fish smell from sashimi and draw out the umami
Tokyu Hands Shinjuku Branch
Takashimaya Times Square South Building
5-24-2 Sendagaya Shibuya-ku Tokyo
Opening Hours: 10:00 – 21:00
Takashimaya Basement Food Hall is directly connected to Tokyu Hands next door.
In the basement level of department stores in Japan, you can usually find a food hall called a depachika – an abbreviation of depato (department store) and chika (basement).
Depachika are packed with stalls offering vegetables, fresh fish, meat, fruit, side dishes, Japanese and Western sweets, Japanese sake, Western liquor etc.
Takashimaya Shinjuku Depachika also has everything you need, and we especially recommend visiting the Aji Hyakusen (100 flavors) event that brings together delicacies from established and well-known stores.
For example, 180g of shari (sushi rice) from one of the world's leading sushi restaurants, Sukiyabashi Jiro, is sold for 391JPY.
Takashimaya
Address: 5-24-2 Sendagaya, Shibuya-ku, Tokyo
Hours:
Weekdays and Sunday: 10:00 to 20:00
Friday and Saturday: 10:00 to 20:00
Let's now make our way over to the Shinjuku East exit and Bic Camera in BICQLO.
BICQLO is a shopping complex that combines Bic Camera with the fashion brand UNIQLO.
Bic Camera is a well-known major household appliance store, but you can also find the latest in Japanese kitchen appliances on the 5th floor.
A Tiger rice cooker with a Clay Ceramic Inner Pot that brings out the sweetness in rice sells for 98,000JPY. An Iwatani Gas Robata BBQ Grill is 3,940JPY.
There are, of course, many other interesting items for sale.
A Tiger rice cooker with a Clay Ceramic Inner Pot that brings out the sweetness in rice / 98,000JPY.
An Iwatani Gas Robata BBQ Grill / 3,940JPY.
In the basement floor of the same building, you can find prepaid SIM cards for overseas mobile phones.
A 1GB data / 30-day SIM card is 2,460JPY.
Previously, we recommended asking one of the staff members for assistance if this is your first time purchasing and activating a SIM card, but this service is no longer free, recently a fee has been added when staff are asked to help set up SIM cards.
Bic Camera Shinjuku East Exit
3-29-1 Shinjuku Shinjuku-ku, Tokyo
10:00 to 21:00
It's one of the largest bookstores in Japan, with over 1.2 million books in stock.
The Kinokuniya inside the Shinjuku South exit Takashimaya complex only stocks English books that were published overseas. Since you've come all this way to Japan, let's find some English and Japanese cookbooks that were published in Japan.
Books Kinokuniya is across the street from Shinjuku-dori, directly opposite BICQLO.
First, let's visit "Books on Japan" on the first floor. Here you can find a selection of English books about Japan. They offer books on sushi, Japanese sake, ramen, gyoza etc.
In the English comics section, you will find "Oishinbo", the original cooking manga.
You may find it an interesting way to learn about food and cooking.
On the 6th floor, there's a selection of cook books and cooking magazines written with Japanese people in mind.
Find cookbooks about sashimi or meat, written under the supervision of the managers of famous Japanese restaurants such as the Kaiseki Ryori restaurant Kikunoi, Sushi Aoki or Kyubey.
Some of these books have even been translated into English, so make sure you also check out the 6th floor.
Books Kinokuniya Shinjuku Main Store
Address: 3-17-7 Shinjuku, Shinjuku-ku, Tokyo
Hours: 10:00 to 21:00
Step out of Books Kinokuniya and turn left, keep going for 50 meters and Isetan will come into view. Isetan has the world's highest sales (270 billion JPY annually) of any department store and is hugely popular, with over 30 million visitors each year.
With Japan's population at 120 million, that calculates to a quarter of Japan's total population visiting Isetan each year.
No doubt their destination is the Depachika, or Food Hall. Here you can buy a variety of different things, such as side dishes, bento, fresh food, bread, wine, Japanese sake, Japanese tea and western-style sweets.
Isetan Shinjuku Main Store
Address: 3-14-1, Shinjuku, Shinjuku-ku, Tokyo
Hours: 10:00 to 20:00
A fish shop in Kabukicho with the catchphrase "The little Tsukiji Fish Market".
Here you can buy anything from live fish to unusual delicacies, and they also supply fish wholesale to many restaurants in Shinjuku, filling empty stomachs all across town.
Funato
2-38-10 Kabukicho, Shinjuku-ku, Tokyo
A well-established tempura restaurant that was founded more than 90 years ago.
Here you can eat authentic Edomae style tempura, where the freshest seasonal ingredients are cooked in specially ordered sesame oil.
Advanced reservations are required to eat at the counter. Lunch sets are a very reasonable at 1,512JPY, and dinner can be enjoyed with a budget of around 3,000JPY to 8,000JPY.
There are around 30 – 40 restaurants nationwide, but we recommend visiting the main restaurant in Shinjuku for its retro Showa period atmosphere.
Tsunahachi
Address: 3-31-8 Shinjuku, Shinjuku-ku, Tokyo
Open:
Weekdays 11:00 – 22:30
Saturday, Sunday and Holidays 11:00 – 22:30
A restaurant recommended for those wanting to eat omakase (chef's choice) style sushi at a reasonable price.
From 11:00 to 15:00, you can get 20 pieces of sushi and dish, centered on the nigiri-style, for 3,500 JPY. In the evening, from 17:00 to 23:00, a similar style omakase meal is 7,000 JPY.
While it is in a prime location- the same building as Busta Bus terminal and Shinjuku's South Exit – the reason this restaurant can offer good value for money is by serving food at a fast pace in a short period of time, so it might not be the best restaurant for diners who wish to linger over their meal.
Lunch is first come first serve and the restaurant fills up quickly, so we recommend arriving between 11:00 – 11:30.
Sushi Tokyo Ten
Address: NEWoMan 2F, 5-24-55 Sendagaya, Shibuya-ku, Tokyo
Would you like to know more?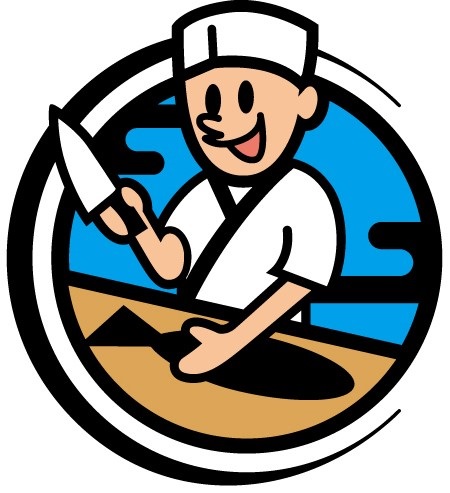 For those who want to learn Japanese cuisine
The first and the most popular sushi school in the world.
An academic program that reflects the latest trends in Japanese cuisine.
More than 1,000 graduates from over 50 countries.
International Ramen School
Ramen study program combined with OJT
One day customized private sushi lesson
90min Sushi Making Workshop
90min sushi making lesson for FUN!